5 Reasons for Kansas City Chiefs Fans to Be Excited About Hiring Brian Daboll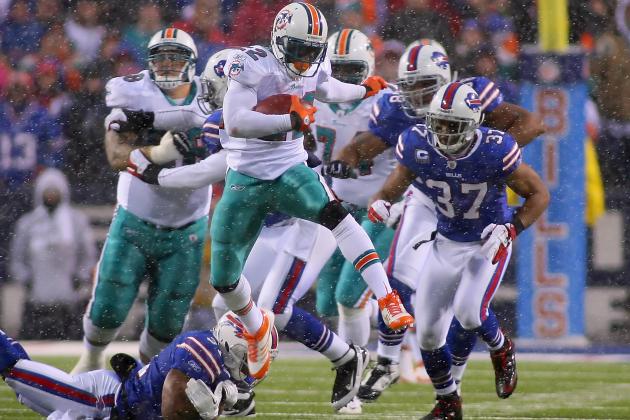 Rick Stewart/Getty Images
Chiefs fans could see more of this next year, with Dexter McCluster instead of Reggie Bush
The Kansas City Chiefs hired Brian Daboll, and fans could be more excited.
You can't really blame them. Kansas City paraded a series of poor choices for coordinators over the years with little to show. Todd Haley ditched Chan Gailey at the beginning of 2009 and ran things himself.
Charlie Weis came in for a year and the Chiefs quietly promoted Bill Muir, who'd never called plays before despite starting his coaching career in the Johnson administration. The year after he started coaching, Neil Armstrong walked on the moon.
Now with Romeo Crennel running the team, bringing in former Patriots coach Daboll feels like another crony hire; Scott Pioli trying to recapture the lightning in a bottle that let loose in New England the first part of the last decade.
That doesn't even count Daboll's success (or lack thereof) in his last few stops. Miami ranked 20th in offense last year, and Cleveland barely missed being the worst in the league under Daboll's watch. Hours after the Chiefs announced Daboll's hiring, his Wikipedia article spoke in sarcastic tones of his skill and football acumen.
But Kansas City fans should take heart in this hiring; it's a good one, and a better one than could be expected given the names currently out there on the market.
And for those of you asking for one good reason to be excited about Brian Daboll, I'll do even better than that.
I'll give you five.
Begin Slideshow

»
Rick Stewart/Getty Images

Take a look at that picture of Reggie Bush. Take a good look.
Now instead of the Dolphins' uniform, imagine that shot in Chiefs' red and gold. You don't even need to change the number to make it fit perfectly.
Kansas City found themselves in a tight spot after losing Jamaal Charles to injury. Age finally caught up with Thomas Jones. Jackie Battle showed some skill, but in reality replaced Jones as a bruiser between the tackles rather than the elusive Charles.
That left the Chiefs with Dexter McCluster. A small back with incredible speed, McCluster lacks the frame (5'8", 170 lbs) to handle regular carries up the middle. Where he shines is in the open field, where his size and agility make him a difficult man to tackle.
The key is getting McCluster into space, and the Chiefs found that problematic last year. Muir couldn't adjust the scheme enough to fit McCluster's skill, unlike Chan Gailey's work with Tyler Thigpen in 2008.
Compare McCluster's skill set to Reggie Bush's: exceptional athletic ability, questionable durability in a conventional running scheme and ridiculous speed. Yes, Bush weighs in as a larger player (6'0", 203 lbs), but the knock on him since the 2006 draft has been his capacity to produce through a full NFL season.
Before arriving in Miami, Bush never broke the 600 yard mark in rushing; last year he rushed for 1,086 yards. McCluster could easily find himself the chief benefactor of Daboll's influence on the offense.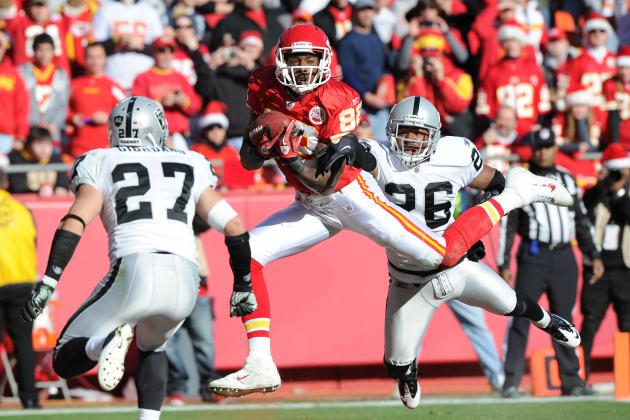 Peter Aiken/Getty Images

Prior to Todd Haley and Romeo Crennel, the Chiefs couldn't find a happy medium with their game plan.
Dating back to Marty Schottenheimer, Kansas City kept shifting their philosophy on which side of the ball would have what it takes to win. In the 90s, they banked on their aggressive defense. Under Dick Vermeil, it was the high-octane Air Coryell offense that had the teeth.
Then Herm Edwards neutered both sides with a ball-control offense and sedate Tampa-2 defense.
That changed when the Chiefs hired Crennel as defensive coordinator. Kansas City made a statement that they'd attack on both sides of the ball. That, more than anything, made Daboll's hiring so critical; they needed someone who'd be unwilling to have their offense play second fiddle to Crennel's defense.
The truth will come out this September when the regular season starts, but right now Daboll's saying all the right things.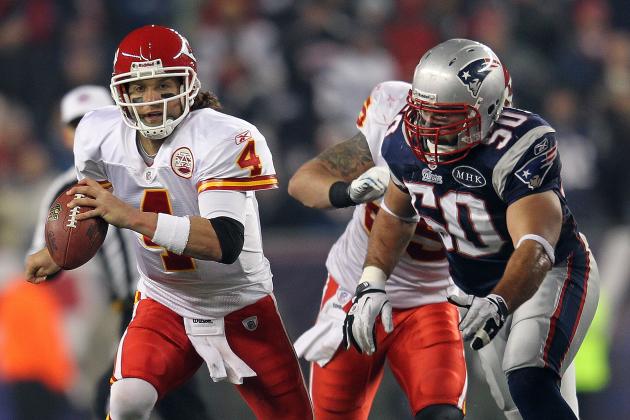 Jim Rogash/Getty Images

From the beginning, Scott Pioli's critics accused him of relying on former New England coaches to run the Chiefs. Bringing in names like Romeo Crennel and Charlie Weis, some fans suspected Pioli of trying to build Patriots West in Kansas City.
But those who think Brian Daboll's hiring continues some trend of New England re-treads should take a closer look at Kansas City's coaching staff.
True, Daboll comes from the Bill Belichick coaching tree. Nick Saban helped him land his first position with the Patriots. Then he followed another New England coach, Eric Mangini, first to New York and then Cleveland.
But that doesn't explain Daboll's stint in Miami. Tony Sparano paid his dues with Bill Parcells in Dallas, who likely influenced Miami's decision to hire Sparano as head coach. Despite Cleveland's abysmal offense in 2009-2010, Sparano saw something worthwhile in their play to bring Daboll in as coordinator last season.
What's more, Daboll won't have many coaches to sit around with and talk about the good ol' "Patriots" days. Other than Daboll and Crennel, only two other coaches spent any time under Belichick in New England.
The rest came from all over. Bill Muir spent most of his career in Tampa Bay; Emmitt Thomas came back home to Kansas City after almost a decade in Atlanta.
Daboll may have built the foundation for his career in New England, but don't assume his former 508 area code alone landed him an 816 job in Kansas City.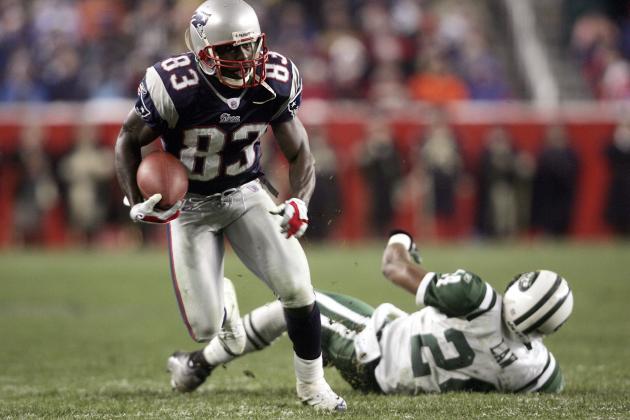 Nick Laham/Getty Images

David Givens. David Patten. Deion Branch.
Each of these receivers played a major part in New England's dominance early in the previous decade.
They each have three other things in common:
1. They landed major contracts after leaving New England.
2. They never panned out for the teams that paid out.
3. They had their best years with Brian Daboll.
Daboll can't claim all the credit for New England's successful passing attack during those years, but one can't fault him for taking some of the praise. New England replaced these receivers with Randy Moss and Wes Welker in 2007; the Patriots have yet to add to their Lombardi Trophy collection since then.
Daboll will inherit the deepest receiver corps he's ever had in his coaching career, assuming the Chiefs retain Dwayne Bowe. Bowe and Steve Breaston are a pair of young, accomplished veterans, while last year's rookie Jonathan Baldwin brings all the physical tools a coach looks for in a receiver.
If Daboll had anything to do with New England's success with receivers during his time there, imagine what he can do with Kansas City's wideouts.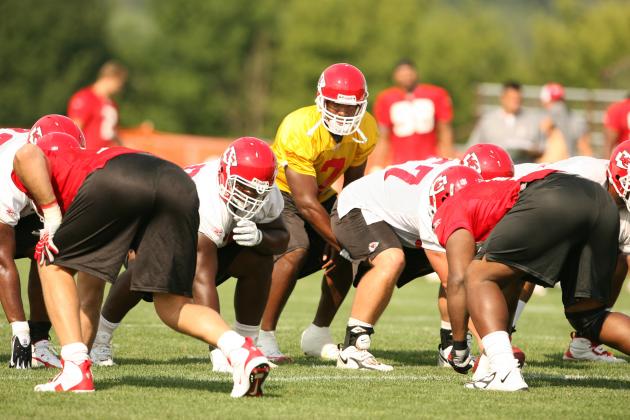 David Sherman/Getty Images

The majority of Daboll's coaching time is on the offensive side of the ball. He coached receivers in New England, quarterbacks in New York and has been a coordinator twice.
But his football days started on defense. He played free safety in college; his first NFL coaching experience was as a defensive assistant.
Daboll brings a different perspective to the table. No, he didn't play in the pros, or even in a top flight college. But he did play.
He can talk to a receiver about what the defender's thinking when the ball's in the air, or tell when his quarterback's locked onto one target too long.
He gets into the head of the defender; he can look at his own defense and find the flaws in it from the other side.
Maybe this won't work; maybe Daboll was the reason for Cleveland's offensive woes; maybe his teams' production the last four years are an indicator that he's in over his head.
But the evidence points towards Daboll as a solid hire, and the Chiefs should prove that this fall.