Dallas Cowboys Get Free Plug at New York Giants' Victory Parade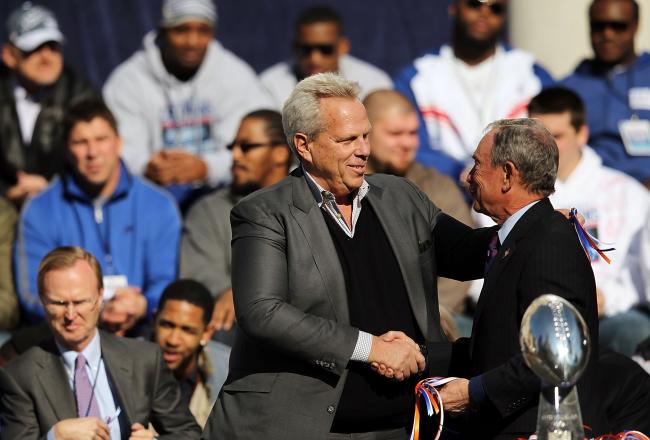 Spencer Platt/Getty Images
I spent about 15 years in the radio industry as an air talent in numerous formats and in several markets in Texas and California. During that time, I learned more about publicity and marketing than I ever could have anywhere else.
I also learned that negative publicity is usually many, many times more powerful than good publicity. You don't really think Howard Stern became Howard Stern because he has a great radio voice, do you?
Finally, I was also taught that you never acknowledge a competitor. If you believe that you're better than a cross-town jock then you probably are. So when some fool makes a comment about me, or my station, let him send his audience to me for my reply—except I'm not going to reply.
In other words, why give his inferior show and station free publicity on my show?
Such is the case with the New York Giants and the shocking revelation coming from Tuesday's victory parade in Manhattan.
No, it's not the female Giants fan that was asked on live television what player she wanted to see the most. Her drunken cry for New York Jets quarterback Mark Sanchez was a bit awkward for the poor NBC reporter sent out to cover that big mess.
I still think it's just priceless.
My sincere thanks to NYDailyNews.com for this early offseason chuckle.
What was even better, however, was the beautiful speech given by a sober guy who was involved.
Blonde Giants fan calling for other teams quarterback..
Steve Tisch, the Giants' chairman and executive vice president, was nice enough to include—get this—the Dallas Cowboys in his address to Giants fans, even if some were there to see the quarterback for his AFC cross-town rival.
According to Giants Football Blog, Tisch made the following statements:
"We do have the best fans in the world. There's a group of guys down in Dallas that call themselves 'America's Team' (boos). Looking out at all of you and the millions of people who are in the streets today, we're 'America's Dream'."
Best fans in the world? Some don't even know who the Giants' quarterback really is!
This kind of thing can happen in the Big Apple, but certainly not in Big D.
I'm trying to get this straight. The Giants just won the Super Bowl and still have to find a way to mention America's Team? Well, New York is in America so I suppose that was appropriate.
Still, one has to wonder what exactly brought that on?
This advice to Tisch:
As tempting as it is, do not embolden your superiors. It makes you look inferior and insecure. Perhaps the fact that New York won a championship with essentially a .500 record still leaves even you wondering how or why this whole thing happened.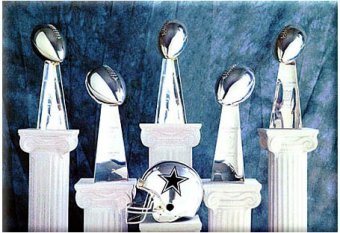 You said yourself that the Giants are "America's Dream" and you can bet this is the truth. But dreams often pertain to things not real at all, and they're generally over in a matter of seconds.
America's Team is a different bucket of bananas entirely.
Yes, five Super Bowl wins in an NFL-record eight appearances still tops the Giants. In fact, you even need the other team in your market just to create a tie. Perhaps this explains the slobbering cries for Sanchez at your own victory parade.
But hey, there's no bitterness on this end. If not for "America's Dream" then Cowboys fans might be having to make room at our table for New England and its five championships.
Now that would have been "America's Nightmare".
Just ask thousands of Cowboys fans in your own city.
This article is
What is the duplicate article?
Why is this article offensive?
Where is this article plagiarized from?
Why is this article poorly edited?

New York Giants: Like this team?