NBA All-Star Weekend 2012: Player Pool for BBVA Rising Stars Game Released
February 8, 2012

Harry How/Getty Images
Traditionally, NBA All-Star weekend has featured a game between rookies and sophomore players. It's always been a nice idea, but the games themselves tended to be a little lacking in entertainment.
This year, the NBA is switching things up a bit. Instead of a simple rookies vs. sophomores showdown, hoops fans will be presented with the BBVA Rising Stars Challenge, in which rookies and sophomores will be mixed together on two different teams.
The roster pool was revealed on NBA.com on Wednesday. Let's take a look.
Eligible Sophomores
Blake Griffin, Los Angeles Clippers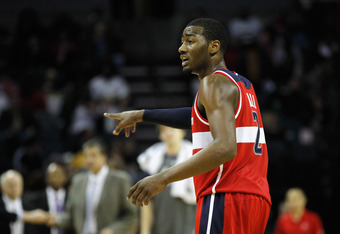 Streeter Lecka/Getty Images
DeMarcus Cousins, Sacramento Kings
Landry Fields, New York Knicks
Paul George, Indiana Pacers
Gordon Hayward, Utah Jazz
Greg Monroe, Detroit Pistons
Tiago Splitter, San Antonio Spurs
Evan Turner, Philadelphia 76ers
John Wall, Washington Wizards
Eligible Rookies
Kyrie Irving, Cleveland Cavaliers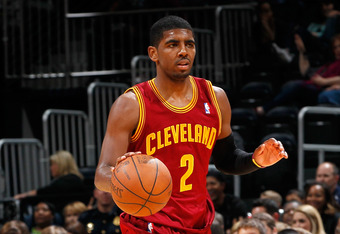 Kevin C. Cox/Getty Images
Ricky Rubio, Minnesota Timberwolves
MarShon Brooks, New Jersey Nets
Brandon Knight, Detroit Pistons
Kawhi Leonard, San Antonio Spurs
Markieff Morris, Phoenix Suns
Tristan Thompson, Cleveland Cavaliers
Kemba Walker, Charlotte Bobcats
Derrick Williams, Minnesota Timberwolves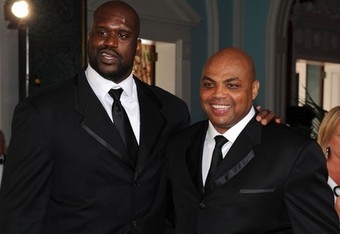 Next Thursday on NBA TV (7:00 p.m. ET), a playground-style draft will be conducted. Shaquille O'Neal will be the captain of Team Shaq, and Charles Barkley will be the captain of Team Chuck. They will each get to choose nine players.
The game will be played on Friday, Feb. 24 at 9:00 p.m. ET. TNT will have the coverage.
It remains to be seen if this new format will result in a more competitive and therefore more entertaining game than the Rookie Challenge. Renditions of the Rookie Challenge consisted primarily of a whole lot of dunks and fancy tricks and very little real basketball. Dunks and tricks are all well and good, but they get old fast.
Compared to what we've seen in the past, things can only get better.
And who knows? Maybe we'll see Shaq and Chuck get out on the floor and show these youngsters how basketball is supposed to be played.
That would be beyond awesome.