MLB: 3 Reasons Why Roy Halladay Is Going to Win the Cy Young in 2012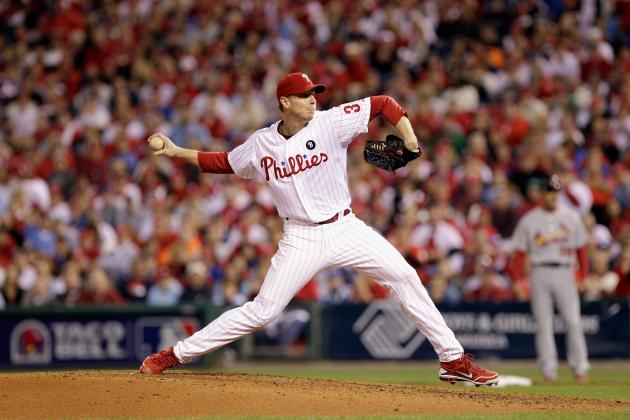 Rob Carr/Getty Images

Roy Halladay had another Cy Young-caliber season with a slash line of 19-6 / 2.35 ERA / 233.2 IP / 220 SO / 1.04 WHIP
Halladay also led the league in ERA+, which is an adjusted ERA that accounts for the ballpark they pitch in.
Even with such a great season, Halladay did not win the Cy Young due to the even more impressive season from Clayton Kershaw. I'm already hearing the the boos in my mind, but it is hard to deny someone the award when they win the Triple Crown as well.
Putting the 2011 season behind us, I am going to give you three reasons why Halladay is going to win the award in 2012.
Begin Slideshow

»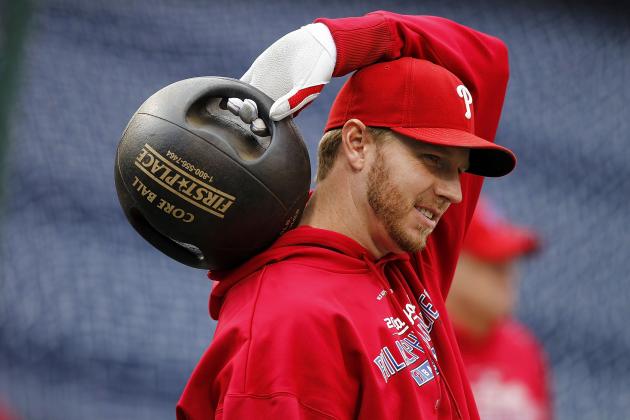 Jeff Zelevansky/Getty Images

Every spring training, Halladay drives over from his home in Odessa, Fla. to the Phillies spring training complex in Clearwater.
When catchers and pitchers report in the morning, they have to be there at seven o'clock sharp.
Halladay comes in at five in the morning to fit more workouts in.
In 2007, he was getting tired in games early from all the pitches he was throwing and had an inflated ERA of 3.71 with Toronto.
So he revised his cutter grip so it would break sharper, and what a good revision it was. Ever since 2007, Halladay has never posted an ERA higher than 2.8 or pitched in less than 230 IP since.
After the loss of the NLCS to San Fransisco in 2010, he wanted to improve some more.
So in 2011, he worked on a new split finger change-up to throw in strikeout counts. It seemed to work, as ERA and HRs dropped with an increase of his strikeout rate as well.
Halladay's work ethic is top of the line, and he always strives to get better.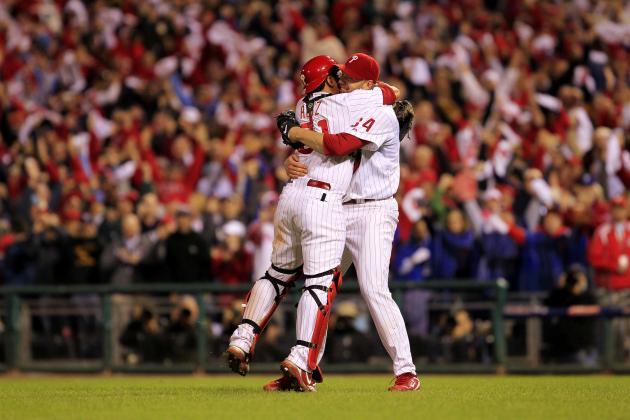 Chris Trotman/Getty Images

The National League got a little quieter, with sluggers Prince Fielder and Albert Pujols both leaving for the American League. Ryan Braun also has a 50-game extension to serve before he can do any damage as well. That is maybe about 40 plate appearances not facing a perennial threat to take you out of the ballpark.
In terms of pitching, the list of 2012 possible Cy Young candidates running against Halladay include:
Clayton Kershaw
Kershaw is very young and has little experience. His Cy Young season maybe not repeatable, as he had an inhuman hot streak, finishing the season 12-1 with a 1.31 ERA. Halladay, however, was consistent all year around.
Ian Kennedy
Kennedy is actually in the same situation with a hot streak at the end of 2012, and he has less pitching experience than Kershaw as well.
Josh Johnson
Johnson is coming back from a right shoulder injury, and his performance might return or it might not.
Tim Lincecum
Tim Lincecum has been getting worse ever since his last Cy Young Award in 2009. His strikeout rates have been dropping, and his FIP, which is a predictor of ERA, has been increasing.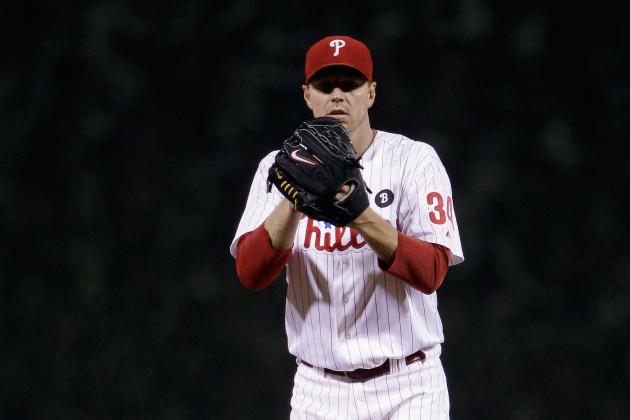 Pool/Getty Images

Now, you may think since Roy Halladay did not win the Cy Young Award last year he probably needs to be a bit better to win it next year.
Wrong. His season was absolutely the definition of a Cy Young Award winner. He was the most valuable pitcher sabermetrically even though his raw stats did not reflect them.
The only thing that could stop him from winning the award two years in a row happened: Kershaw won the pitching triple crown.
Roy Halladay, at age 34, seems to not be slowing down at all. His sabermetric stats did not indicate he was abnormally lucky or had a career year. They all match up with his recent career averages. He has been consistent his entire career and has only gotten smarter with age.
Roy Halladay is a pitching machine, and his 2012 projection from Rotochamp looks like this: 220 IP / 22 W / 6 L / 2.41 ERA / 1.05 WHIP / 210 SO
Looks like a Cy Young-caliber season to me.