New Orleans Saints: 10 Free Agents Team Must Pursue This Season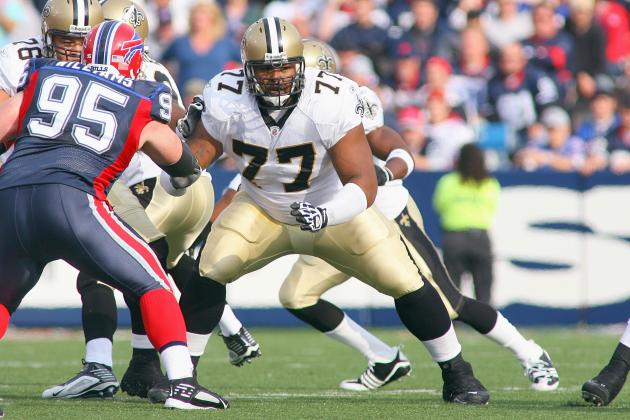 Rick Stewart/Getty Images

The New Orleans Saints enter the 2012 offseason with a chip on their shoulder after the way they were ousted in the divisional round by the 49ers. After taking the lead with under two minutes to play, the Saints defense folded and allowed the Niners to take the game back when it seemed the Saints had outlasted them.
The Saints will also have added motivation in 2012 since the Super Bowl is being played in their own home, the Mercedes-Benz Superdome.
For a team on the cusp, the Saints don't have to make too many big free-agent splashes to get to where they want to be, but they will need some help.
Face of the franchise Drew Brees and stud wide receiver Marques Colston are free agents and the Saints will be quick to make sure they're back, but let's take a look at some other players the Saints should look to add.
Begin Slideshow

»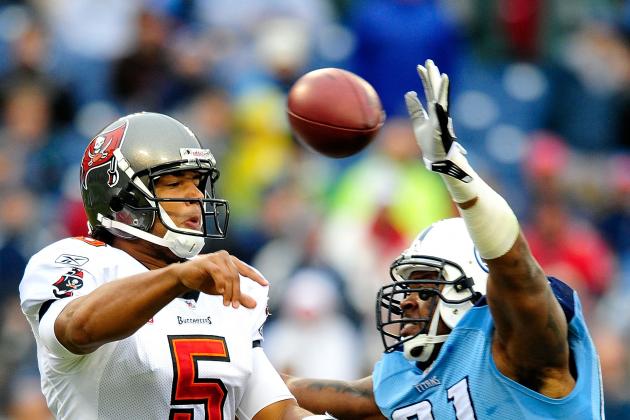 Grant Halverson/Getty Images

In order to address a need, the Tennessee Titans' Jason Jones moved from defensive tackle, where he excelled, to defensive end. The move didn't go quite as anticipated for the Titans, as Jones looked outmatched on the outside for much of the season.
Jones' strength is his quickness, which has been seen is best suited in the interior line. He is slightly undersized for a defensive tackle, but he makes up for it with his athleticism.
The Saints have had bigger guys in the middle of late like Sedrick Ellis, Aubrayo Franklin and Shaun Rogers, but their run defense hasn't been as strong as they had hoped. In addition, the Saints have had trouble putting pressure on the quarterback, something they definitely haven't been able to do from the middle of the line.
With Aubrayo Franklin becoming a free agent himself, Jones could provide a spark for the Saints at the position he excels at most.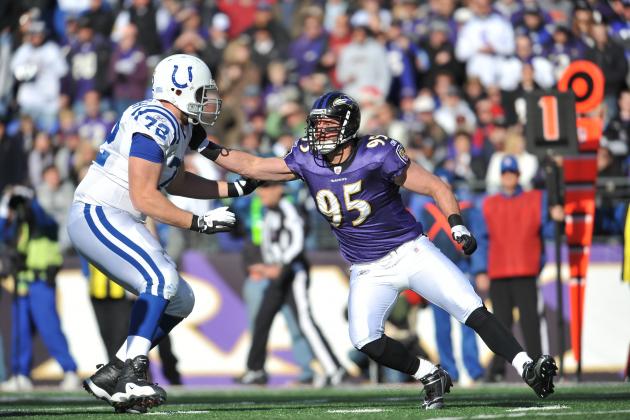 Larry French/Getty Images

It isn't much of a secret that the Saints lack real solid linebackers outside of signal-caller Jonathan Vilma. Jo-Lonn Dunbar, who took over as starter on the outside opposite Scott Shanle, will be a free agent and he didn't make a strong enough impact for the Saints to make him a priority.
Will Herring turned out to be less than stellar since coming over from Seattle, and the Saints need an answer.
A good one could be Jarret Johnson of the Baltimore Ravens. Johnson, a strong and quick linebacker with a real nose for the ball, would be a solid fit on the outside. He is a different type of player than what the Saints have had, but he can stick with tight ends with his athleticism, something Vernon Davis showed the Saints aren't very good at.
He could also provide the Saints with a rush off the edge and help put pressure on opposing quarterbacks.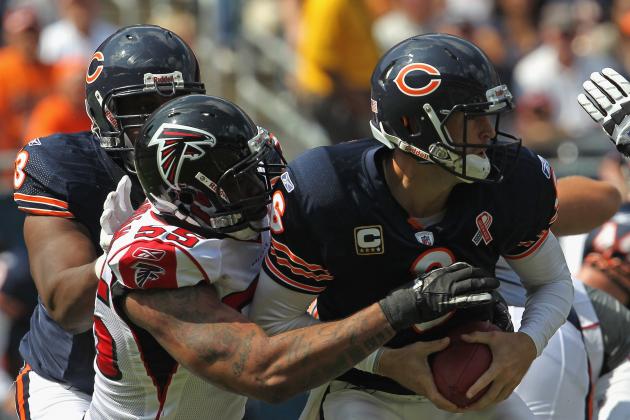 Jonathan Daniel/Getty Images

As noted with Jones and Johnson, the Saints were unable to consistently put pressure on the quarterback from their front four. Their leader in sacks was safety Roman Harper with 7.5. Having a safety lead the team in sacks is quite laughable and epitomizes the ineffectiveness the Saints' front four showed in 2011.
At age 34, John Abraham should be entering the twilight of his career—somebody apparently forgot to tell him. Even at 34, Abraham collected 9.5 sacks for the Falcons this season after recording 13 in 2010.
The Falcons will likely make a push to retain Abraham, but the Saints could look to steal him to challenge Will Smith and mentor 2011 first-round pick Cameron Jordan.
At his age, the Saints wouldn't likely have to sign him on for too many years, so they should grab him while they can.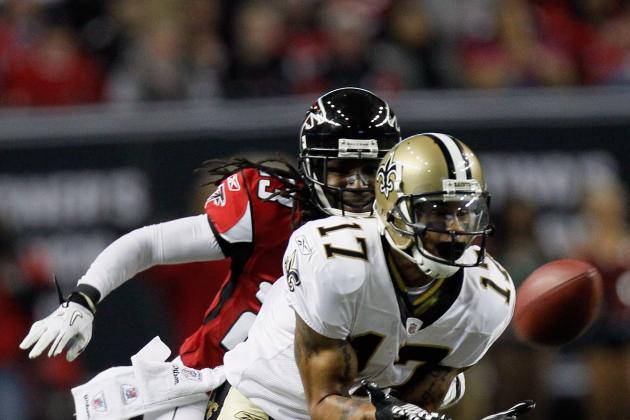 Kevin C. Cox/Getty Images

Drew Brees has become known for delivering the ball to an array of receivers and spreading it around.
One of his go-to guys when throwing the deep ball has been receiver Robert Meachem. His 40 catches may not make him seem like a crucial piece, but he averaged 15 yards per reception in 2011 and scored six touchdowns.
Meachem has a definite role on this team, and for a receiving corps that is fine with sharing the ball, he fits the offense very well. Brees has come to trust Meachem, and for a guy who shouldn't demand too much money in his new contract, the Saints would be wise to preserve Brees' guys and keep his nucleus intact.
Look for the Saints to make Meachem a bigger priority than most would think.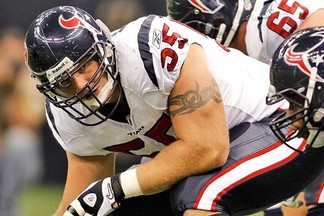 Crystal LoGiudice/ US Presswire
In the 2011 offseason, the Saints thought that they had found an answer to losing center Jonathan Goodwin to free agency. The Saints signed former Pro Bowler Olin Kreutz to a one-year deal, but Kreutz left the team midway through the season due to his struggles and lack of passion for the game.
Brian de la Puente was able to man the position for the rest of the season and was able to do a good job.
However, De la Puente is an average center, and if the Saints really wanted to improve their line, they could look to Houston's Chris Myers, who is still only 30 years old. Myers was named as a Pro Bowl reserve this past season, and he was solid at the pivot for the Texans.
The fact that the Saints started De la Puente over the young Matt Tennant shows that they may not be confident in his progression, which is why Meyers could be a great fit until they see more out of Tennant.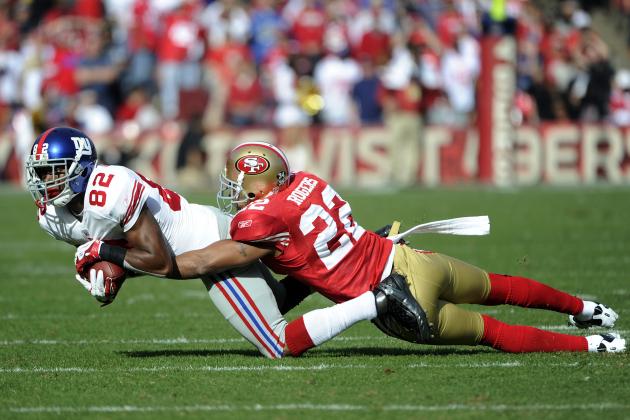 Thearon W. Henderson/Getty Images

The Saints ranked in the bottom half of the league in pass defense in 2011, taking a step back from their strong performance in 2010. They finished last in the league in interceptions with a paltry nine, something that they will need to improve upon to be successful.
With a secondary that is very prone to injury and Tracy Porter becoming a free agent, the Saints could look to Rogers to step into a primary role.
A former top-10 pick in the 2005 draft, Carlos Rogers has decent size at six feet tall, and the speed to stick with the quicker receivers (he ran a 4.44 40-yard dash at the NFL Combine). Rogers collected six interceptions this season, which was two more than any Saints player.
The Saints may not have the money available to sign Rogers, but if they lose out on some of their own guys, Rogers is a solid option.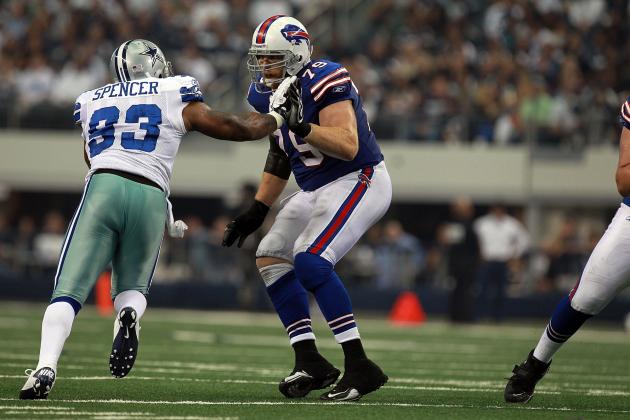 Ronald Martinez/Getty Images

Playing opposite DeMarcus Ware will overshadow even the best of linebackers in the NFL. It is unfair to compare Anthony Spencer to Ware, but he was a great complement to him in Dallas.
Mostly asked to drop back into coverage, Spencer played an important part in the pass defense. He was often asked to cover opposing tight ends and bump slot receivers off of the line.
Spencer is the type of player that could really help a team like the Saints. While also being effective rushing the quarterback, the Saints could use a physical linebacker that can play the pass as well. His six sacks were nothing to scoff at and he's still only 28 years old.
The former first-round pick could warrant more money than Dallas wants to give him, which could have him in another jersey in 2012-13.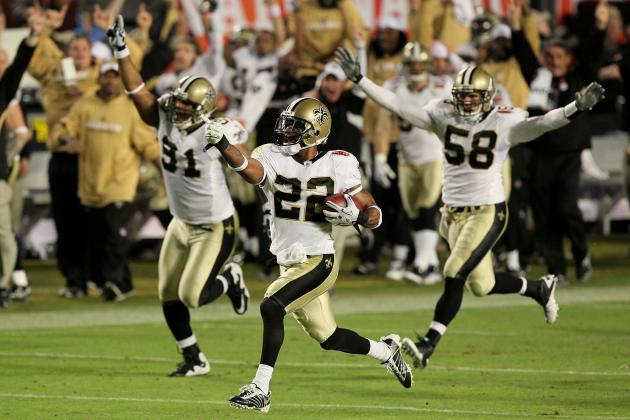 Jed Jacobsohn/Getty Images

A huge part of the Saints 2009 Super Bowl run, Tracy Porter will forever live on in Saints history. Known for icing Super Bowl 44 after intercepting Peyton Manning and returning it for a touchdown, Porter also picked off Brett Favre in the NFC Championship Game to give the Saints a chance to win in OT.
The Saints know Porter is just entering his prime and that he is a big part of their plan for the future.
Porter is only 25 and although his interception numbers are never high, he is one of the Saints' best cover corners. He can bump guys at the line and tends to be more physical than his counterpart, Jabari Greer.
The Saints know Porter is a solid player and that he won't demand the money that other corners like Carlos Rogers, which make him a great value signing, especially as someone who is already a part of the system.
Look for Porter to return and have a better season under new defensive coordinator Steve Spagnuolo.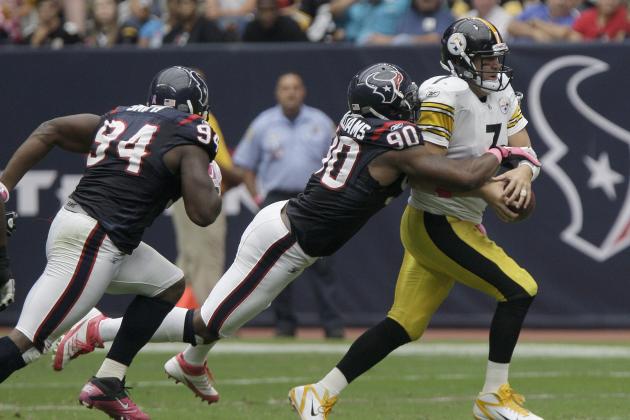 Thomas B. Shea/Getty Images

It isn't often that a player like Mario Williams hits the open market. The former first overall pick in 2006, Williams has already racked up two All-Pro nods.
After missing almost all of 2011 with a torn pectoral muscle, Williams' free agency comes at a bad time for him. The Texans would love to have Williams back, as he is a top-tier pass-rusher that is capable of playing both defensive end and linebacker, but the price may be too steep.
The Saints would love to have a player like Williams with the innate ability to get to the quarterback. He had five sacks in the five games he played last season, which was one shy of the Saints' Will Smith, who led the defensive lineman with six sacks. Williams will demand money that the Saints may need to spend elsewhere, but he is too good not to at least explore.
Maybe it's just a fantasy, but stranger things have happened.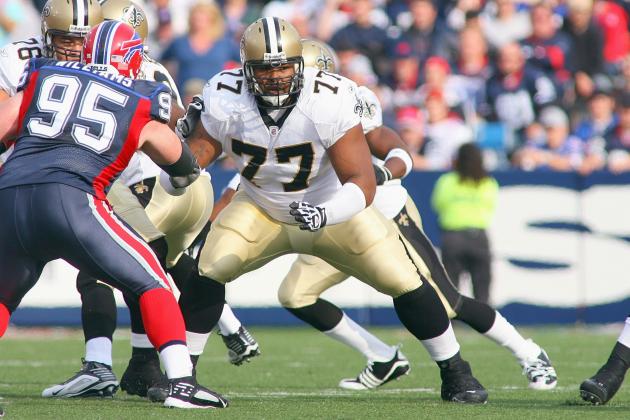 Rick Stewart/Getty Images

Aside from locking up Drew Brees and making sure he is a Saint for life, the most crucial part of the Saints offseason is re-signing guard Carl Nicks. Nicks, along with his counterpart Jahri Evans, have anchored the Saints line and are becoming perennial All-Pro players.
The Saints took care of Evans last offseason, rewarding him with a seven-year $56.7 million deal. Nicks will warrant something very similar to that if the Saints want to keep him.
Drew Brees will be campaigning hard for Nicks to return to the Saints, as he knows the importance of returning his star guard. A huge piece of the Saints' offensive success, Nicks is critical to keeping Brees upright and creating running lanes for his backs.
Losing Nicks is something Brees would rather not think about, so he will lobby for the Saints to offer every penny they can. Look for the Saints to do that, but it will be interesting to see if it will be enough to bring him back.