Giants vs. Patriots: 7 Players Most Responsible for New England's Loss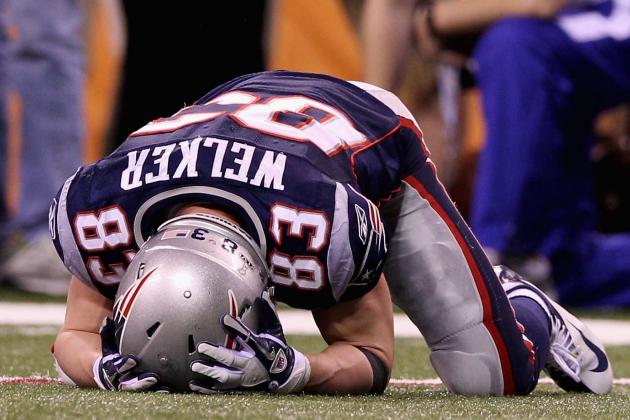 Elsa/Getty Images

Super Bowl XLVI could have gone either way, but eventually the New York Giants secured the victory. Though every player on the Giants and New England Patriots contributed, a few were especially key in securing a New England loss.
There were some specific plays that caused players to make this list. Other players made it because of their performance throughout the entire game. For some, it was a combination of both.
Every game has impact players, and some on both teams can claim responsibility for bringing New York their second Super Bowl victory over New England.
Begin Slideshow

»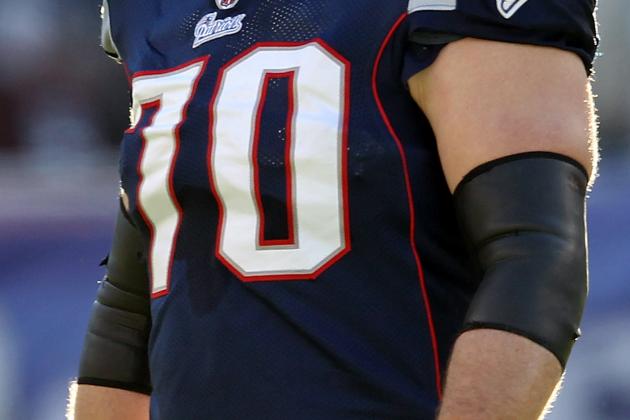 Jim Rogash/Getty Images

It's weird to have a guard on this last, but Logan Mankins was abused all night long. Throughout his career, Mankins has been one of football's best linemen. No one could tell in Super Bowl XLVI.
Both Justin Tuck and Chris Canty dominated Mankins. Tom Brady faced far too much pressure, and Mankins was a big reason why. Even Brady can only do so much in the face of interior pressure.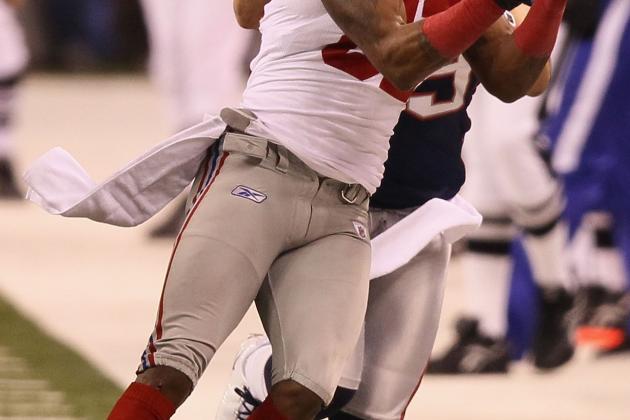 Win McNamee/Getty Images

Mario Manningham's catch may not be quite as historic as David Tyree's was four years ago, but it was a huge play nonetheless. Eli Manning bombed a 38-yard pass to Manningham, who hauled in the fantastic over-the-shoulder grab.
This was far and away the most important play on New York's final drive, and the Giants probably would have lost without it. Manningham failed to haul in a similar ball down the sideline, but he came through on this one.
Joe Robbins/Getty Images

I have no idea who the 12th man on Victor Cruz's fumble was, but he took the ball away from New England. Brandon Spikes and Sterling Moore spun around Cruz, and he fumbled. The Patriots recovered.
Then the play ended up being irrelevant, as New England had 12 men on the field. Whoever that 12th guy was, he sure did shoot his team in the foot.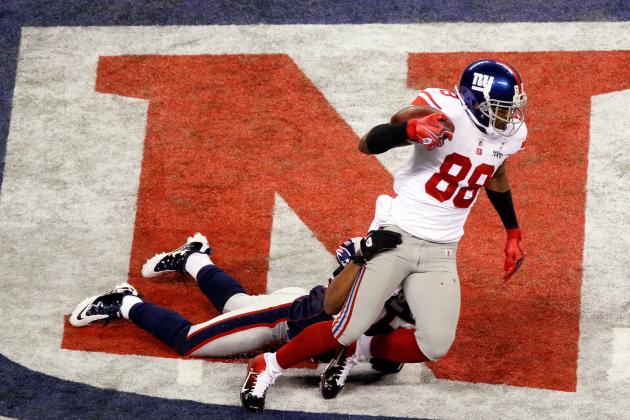 Gregory Shamus/Getty Images

Hakeem Nicks didn't make a historic catch like Mario Manningham did, but Nicks put together a huge game overall. The star wideout caught 10 passes for 109 yards in New York's victory.
Nicks always was a great mismatch in this game, and he showed why. The Patriots struggled to tackle him, and he made them pay dearly by consistently making plays for the Giants.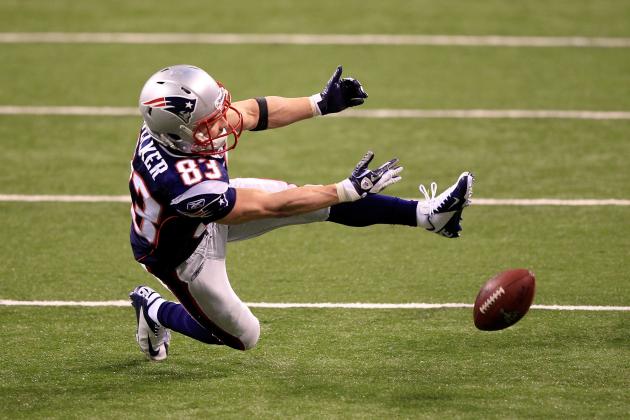 Chris Trotman/Getty Images

This isn't just about the already-infamous drop. That failed completion can be blamed on Wes Welker or Tom Brady, but that's not the point here.
The point is that Welker didn't come up big. He caught just seven catches for 60 yards and no touchdowns. In Rob Gronkowski's "absence," Welker needed to step up and failed to do so.
None of Tom Brady's star weapons starred in New England's loss.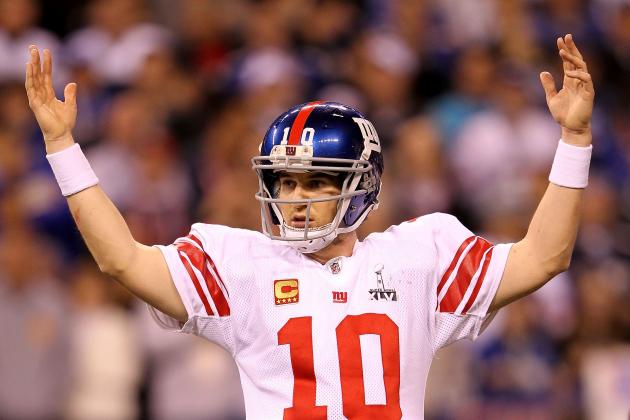 Jamie Squire/Getty Images

Eli Manning completed 30 of his 40 passes for 296 yards and a touchdown. The star quarterback didn't turn the ball over, he completed passes and he made some unbelievable throws.
Manning had some help from the New York rushing attack, but he led the offense. His play down the stretch was simply phenomenal, and he out-clutched Mr. Clutch—Tom Brady.
Even after playing excellently all game, Manning stepped up in crunch time and won the Super Bowl.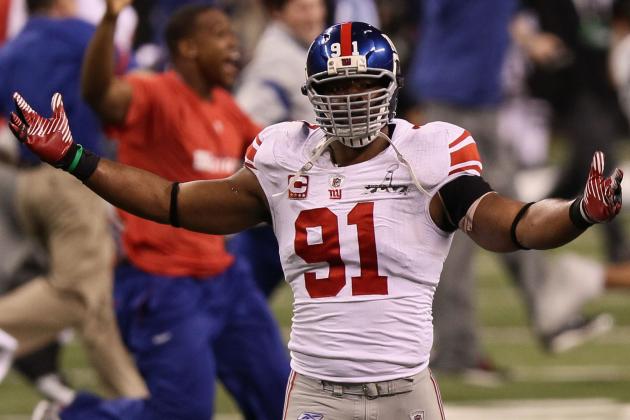 Win McNamee/Getty Images

Like the last time the Giants and Patriots faced off in the Super Bowl, Justin Tuck dominated. Tuck recorded two sacks and frequently made plays in the backfield.
Whether he was at end or tackle, Tuck was getting after Tom Brady. Though he made a few plays against the run too, Tuck hurried Brady on several plays and did not allow time for the two-time MVP to throw downfield.
Jason Pierre-Paul received more hype before this game, but it was Tuck who stood out.