Super Bowl Commercials 2012: Top 5 and Bottom 1 Funniest Commercials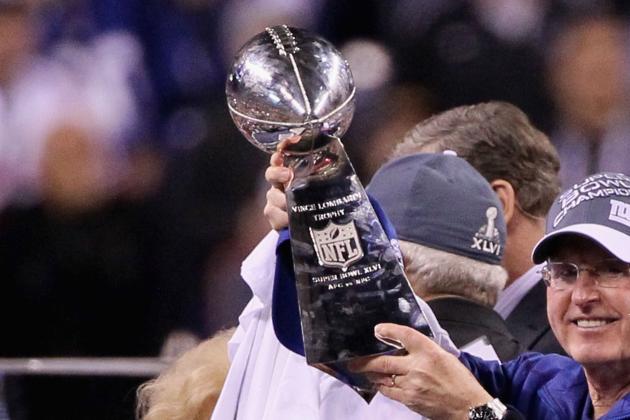 Jeff Gross/Getty Images

This year's batch of Super Bowl commercials was more car-centric than most years. It seemed every other commercial was for cars, rather than the influx of Doritos and Bud Light ads that we have been so used to over the past few years.
Anyway, five ads are in my Top Five list for this year, while one was so bad that I actually hated it.
Which commercial joins my Super Bowl Commercial Hall of Fame, and which belongs in my Hall of Shame?
Another Bud Light plug: Here we go!
Begin Slideshow

»
This commercial is basically a condensed parody of Ferris Bueller's Day Off, only instead of going out with Mia Sara and Alan Ruck in a vintage Ferrari, Broderick goes for a joyride in his own Honda.
What made this commercial funny were the scenes parodied, like the parade, the "Bueller...Bueller..." scene, and the parking attendant taking the car on his own personal joyride, all interwoven with Yello's campy 80's hit, "Oh Yeah."
What unfortunately prevented this from making the Top Five was the lack of a baseball scene and the lack of Sara and Ruck in the commercial.
The premise of this commercial is as follows: A guy is buying a car at a dealership, and when asked which car he wants, a second head pops out of his back a la Charlie/Scrad from Men in Black II and starts singing in a smooth jazz style that he wants "that car over there."
The commercial was worth a few yuks for the head, but the singing definitely did me in.
PETA can complain all they want, no one cares.
Seeing a pug (?) in running shoes beat a bunch of greyhounds at their own sport is quite amusing.
But what really gets this commercial in the Top Five is Mr. Quiggly stopping just short of the finish line, then moonwalking over as a very creative "In Your Face!".
That moment got the Buffalo Wild Wings where I was watching the Super Bowl roaring with laughter.
Also, putting Mark Cuban in the ad doesn't hurt.
OK, this one isn't so funny as it is awesome, but come on—when you've got the lead singer and guitarist of The Darkness randomly appearing in the street singing the band's trademark song, it's worth noting the commercial as one of the best.
Also, the flash mob, the inter dispersing of the song while people are using their new Samsungs, and the purple striped outfit, all make the ad just...epic.
Another epic commercial that has humor on the side.
The premise of this commercial is a couple asleep. The mythical sandman comes out to perform his job, but after a mishap, he spills his sand on the husband, giving him quite the dream.
Maybe it's a guy doing a rodeo on a rhino, or two lumberjacks cutting a giant hoagie, or maybe the dream being so awesome that it breaks into the wife's dream, where it interrupts her and the Fabio-type horseback rider.
All in all, it's a funny, imaginative, ultimately badass commercial.
We are introduced to the newest M&M's character, Mrs. Brown, a straight-laced, no-nonsense candy who has the misfortune of "wearing" a brown shell, which presumably makes her look naked.
The male party-goers certainly take notice, but she once again clarifies that she is covered and that only an idiot would think she's naked.
We all know what happens next.
By far this was one of the best commercials of the Super Bowl. It played on the fact that there are so many ads depicting scantily clad women and turned it into a humorous satire.
All in all, great job, and hopefully it takes home the top spot on the Super Bowl Ad meter.
There are so many things I find bad about this commercial, but to keep it brief, I'll just go for two reasons.
No. 1: The 2012 phenomenon. Stupid, really stupid.
There will not be a Mayan apocalypse just because the calendar ends on December 21st, so yeah, nice try there.
No. 2: The general rule of thumb in commercials is you don't take cheap shots at other products. In this case, Chevy took one at Ford when it was revealed that one of the people in the convoy didn't survive because he owned a Ford.
I'm not trying to defend Ford here—I drive a 2002 Jeep Liberty Sport myself—but honestly, that was a low blow.
All in all, their attempt at humor just fell flat, and with Ford crying foul, they should probably consider sticking to factual comparisons or maybe not refer to other cars in their commercials.