WWE Elimination Chamber 2012: The Second Leg to WrestleMania 28, Pt. 1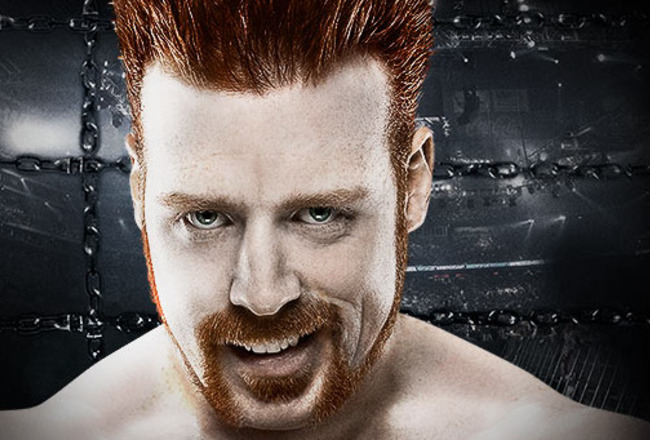 wwe.com

"The Second Road was more brutal
then the opening road, more trying.

The giant coliseum of chains and steel
is unforgiving of mistakes and arrogance.
If the Devil's Playground had a throne,
Shaitan's Playpen would be the heir."
I'll be frank when I say that the Elimination Chamber scares me on some level.
I re-watched last year's Elimination Chamber pay-per-view for shoots and giggles. If the namesake match wasn't called the Elimination Chamber, it probably could have been called Hell In a Cell 2.0.
Taking place this year in Milwaukee, the next pay-per-view has one thing that is certain.
It's unpredictable.
As WrestleMania 28 begins to take shape, the WWE has a few rumored matches penciled in for the big event in Miami.
With the WWE though, nothing is certain.
For a while, the rumored top card matches were John Cena vs. The Rock, WWE Champion CM Punk vs. Chris Jericho, and The Undertaker vs. Triple H in a "Streak vs. Career" match.
However, as a few weeks ago, this was thrown into flux as the WWE toyed with the idea of switching off opponents to have Jericho take on Undertaker and Triple H take on Punk.
Of course, that seemingly subsided after Jericho called out Punk and "The Phenom" openly challenged Triple H to a match at WrestleMania 28.
As we can see, these things are ever fickle.
As with all WWE pay-per-views, there are certain critical factors going in that need to be addressed and will likely crop up at some point during the show.
This is the first of a two part preview of the Elimination Chamber matches. We'll deal with Raw first. Part 2 will deal with SmackDown's as changes are seemingly happening to the match on a daily basis. You'll see on Friday.
Shall we?
The Structure Itself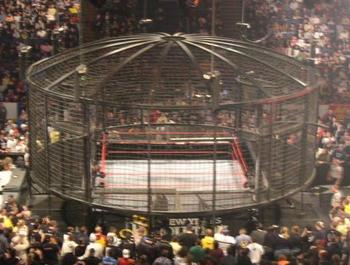 bmg916 / wikipedia.com
"Shaitan's Playpen was the ideal
test of resolve and endurance.
A machination of intangible nightmares
and constructed for perfect torture.
Six enter, one walks away but not whole.
Such contentions demand sacrifice."
The namesake of Elimination Chamber is that steel monstrosity in the picture.
The match itself is held with six contestants. Two men start match with the others locked into "pods." New contestants are released at intervals (usually five minutes) until all the men have entered the match. Elimination takes place by the usual pin fall or submission.
The structure itself is nightmarish.
Standing 16 ft. high and 36. ft in diameter, the chamber encases the ring in steel and chains.
Weighing over 16 tons, it's one of the largest structures in use in the WWE. Two miles of chains encircle the structure and steel flooring surrounds the outside of the ring.
Yeah, this is unforgiving.
The match itself has been used 13 times since its inception for Survivor Series 2002. The gimmick itself is built with the idea of brutality and pain, nothing more and nothing less.
Ouch.
The Reign of the Savior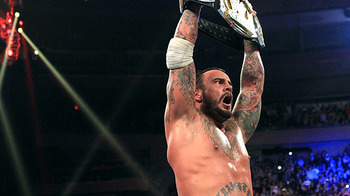 wwe.com
"How do you dethrone divinity?
For months, the Voice held the throne,
defeating all who challenged him.
Through sheer will and guile, the Saint
proved redoubtable and tireless.
There is no greater honor than victory."
The WWE seems highly sold on CM Punk.
As the "Road to WrestleMania" winds through Milwaukee, there is little sign of this reversing.
Having Punk overcome two challengers and a pair of handcuffs at TLC 2011 and inherently biased refereeing at Royal Rumble, Punk has run a gauntlet of obstacles to keep a solid lock on his WWE Championship.
The question of whether Punk "can draw" seems to be a mixed bag.
Some of his numbers seems a bit flat, but his pay-per-view buy rate at TLC 2011 came in better than expected. The issue comes down to Punk generating money. If TLC and Money In The Bank were indications, the answer is yes.
Another factor is that Punk has become a very credible champion in his own right.
After defeating Alberto Del Rio at Survivor Series, he has had the odds stacked against him to a ridiculous degree and overcome them in impressive fashion.
The Raw Elimination Chamber match should be no different. The WWE is placing a huge emphasis on Punk's guile and tenacity in the ring. The Chamber might be no different.
Against names like Jericho, Truth, Ziggler and Kingston, Punk will need to give everything he has to remain victorious.
In less than a week, we get to see again what the "Second City Savior" is made of.
No Trouble in Paradise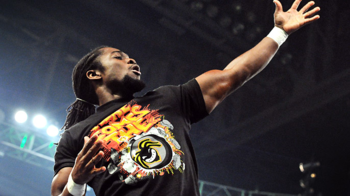 wwe.com
"The Happy-Go-Lucky one found
his devil-may-care attitude cathartic.
Few saw him as a legitimate threat,
much to their chagrin afterwards.
There was no 'Trouble in Paradise'
for the one who hand-walked on destiny."
There has been a lot of questions as to whether Kofi Kingston deserved to be in the Raw Elimination Chamber match.
However, there are a few things to keep in mind before discounting him in any form.
Kofi has been on the business end of a good push as of late.
After his running buddy Evan Bourne took high-flying a little too literally, Kofi was left in the wake of another failed push. As part of Air Boom, he managed to bring a heartbeat into the cold corpse that was the WWE's tag team division.
He and Bourne were an infectious and potent team in the ring, capitalizing on charisma, good ringwork, some fun double-team maneuvers and a long title reign.
After Bourne received his second Wellness Policy Violation, the team was done. It's one thing to write off a 30-day suspension. It's another thing entirely to do 60 days.
One thing to remember is that Kofi is not unfamiliar to the limelight.
In 2009, he was in a program with Randy Orton that wound up being aborted for whatever reason. Rumors place this as being due to Orton's backstage influence at the time, but rumors are always difficult to validate.
Regardless, Kofi has defeated The Miz (prior to the botched catch on R-Truth) and even defeated Jericho at a house show in Abu Dhabi. He also got a very memorable spot at Royal Rumble with his hand walking stunt to stave off elimination.
Kofi might be getting said push as of late probably because the WWE needs him to succeed.
Kofi has been with the WWE for a shade over four years. Kingston has all the tools necessary to get to the next level, but now is his time to put it together.
A strong performance in the Elimination Chamber match could go a long way towards getting him through the proverbial glass ceiling.
The Beast of the Apocalypse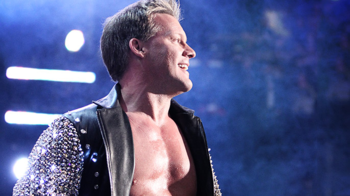 wwe.com
"'Evil is sexy' thinks the Beast.
Brave men have tried to say otherwise,
but were bent in half for their trouble.
A string of bodies attest to his mantra
of being the 'Best in the World.'
One more took claim, one more would fall."
Chris Jericho is arguably the best wrestler in the world.
His long list of accolades make that supposition hard to argue against that idea.
One of the last holdovers from the "Attitude Era," Y2J has been eternally "fanboyed" by the Internet wrestling community with good reason. As a jack of all trades, he's a master of nearly every aspect of wrestling. His closest heir in this current generation is CM Punk.
This is just personal opinion, but both men are similar.
They've traveled the world honing their craft.
Both are masters of ring technique and psychology.
They are fantastic on the microphone to the point where they are trusted to make up their own material and they tend to be cerebral in their promo styles.
They have similar builds and charisma and are equally adept as faces or as heels.
Needless to say, both are mirror images of each other to some degree. A feud between them is almost natural.
After Jericho nailed a Codebreaker on Punk during the latter's fantastic match with Bryan a few weeks ago, the opening shot was fired in a feud that could carry Raw for months.
A feud between the two won't require the WWE Championship, but it's a good catalyst to start things off. Between the massive potential of the promo work and the hopefully excellent ring work, the build towards any match at WrestleMania 28 and beyond could be the stuff of legend.
One other thing to consider as well—since a feud between them wouldn't require a title due to the personal nature of the angle thus far, this could free up the WWE Championship for a third major angle on Raw leading to WrestleMania 28.
Simply put, a match between Punk and Jericho placates the masses of fans demanding a "Five Star" caliber match on the biggest stage of them all.
Of all the rumored matches for the showcase in Miami, this has the most potential. A logical assumption is that, since Jericho will be the last competitor to enter the Raw Elimination Chamber match, the match will focus to some degree on Punk and Jericho.
Break the walls down, Chris.
Showing the World How to Show Off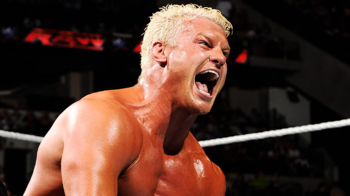 wwe.com
"The Personification of Arrogance
found solace in his failures time and again.
Apt to let his ego subvert his goals,
maybe it was time to find a new way.
Demonstrating to the world how good
you are doesn't matter without the prize."
Dolph Ziggler is the WWE's resident work horse.
Need someone to throw into a match?
Need someone to take a nasty bump?
How about holding a title for a good long while to establish credibility?
No problem.
In any international crisis where the interest of America are threatened, the first question the President of the United States tends to ask is "Where's the nearest aircraft carrier?"
For WWE's Creative Team, that question seems to be "What's Ziggler doing at the moment?"
Dolph has repeatedly done double-duty on WWE pay-per-views. I don't know if it is double the payday, but the "Show Off" has taken it all in stride. His recent feuds with Punk, and especially Zack Ryder, have helped to certify Ziggler as a top-flight talent in the WWE.
Just ask yourself this question—when was the last time you saw Ziggler in a bad match?
Aside from last Monday, it's a hard question to answer.
Ziggler is approaching an Event Horizon in his career. He has done everything you could possibly do in a WWE as a middle card talent.
Title reigns, occasional main events and bad gimmicks?
He's done them all. Simply put, it's time for Ziggler to get to the next level.
His ring work has carried him, but his promo work (such as with Foley a few weeks ago) has improved to the point where he needs to split from heat magnet Vicky Guerrero because she is holding him back.
As Ziggler is apt to say, "It's not showing off if you can back it up." Perhaps it's time for the WWE give him the ball and let him run with it. In the build to WrestleMania, Raw will have two critical angles in the form of Rock vs. Cena and Punk vs. Jericho.
As I mentioned, a feud between Jericho and Punk doesn't require the title, so could Ziggler steal this one?
He just might.
The Freedom of Insanity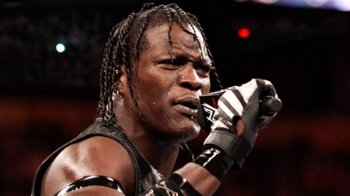 wwe.com
"In insanity, there is little expectation
to hold up to societal obligations.
A man is most free when he cares
little what others think, how the world
orbits in it's minute little dances.
The ebb and flow of life isn't his concern."
R-Truth went on a 30-day vacation for violating WWE's Wellness Policy late last year. Since that time, Truth has come back and resumed his feud with the Miz, albeit not at the same intensity.
After an unceremonious performance at the Royal Rumble match, he found himself immediately involved in Raw's Elimination Chamber match for the WWE Championship.
Truth has bounced around from the WWE to TNA and back again of the span of his career, before finding his niche after he lost his mental stability and began seeing conspiracies everywhere.
With his cohort/arch-nemesis "Little Jimmy" in tow and torment, he found himself becoming embroiled with the angles of the WWE's upper card talent.
Since main-eventing Capitol Punishment and Survivor Series last year, he's been searching for an angle.
The WWE teased a possible feud with Dolph Ziggler during last Monday's Raw. During the debate segment, Truth (hilariously) one-upped Ziggler on the mic and again in their match later.
Whether the WWE Championship is in his future is any one's guess.
Despite his first suspension, he's been an incredibly reliable worker as a heel or a face. Current rumors say that the WWE views Truth as a "stand-up comedian" rather than a heroic psychopath. Regardless, Truth remains a very credible ring performer and his promo skills are still top-notch.
Coming out of Milwaukee on Sunday, Truth could stand to gain the ultimate prize of professional wrestling.
Perhaps that was the conspiracy all along?
Time will tell.
Awesome Fall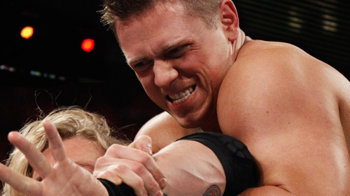 wwe.com
"'The Lord Giveth and Taketh away,"
the good book has been quoted to say.
The Awesome One understands
the meaning implicitly from experience.
Whether a victim of blind circumstance
or simple mistakes, the result's the same."
The Miz is a conundrum of sorts.
Since his appearance on MTV's The Real World in 2001, he started in wrestling in 2003.
Appearing on WWE's Tough Enough in 2004 and later signed to a developmental deal, The Miz has been all over the map.
Steadily rising through the ranks, he finally won a Money In The Bank briefcase and cashed it in on Randy Orton.
This gave him a singular distinction of being the only Tough Enough competitor to win the WWE Championship. The Miz held the title for a number of months before losing the strap to John Cena at Extreme Rules 2011.
The Miz has gone everywhere since that time, but he's stayed in the upper-card and got two main events at Survivor Series and TLC, losing both outings.
Since then, The Miz has had his downs as well. Rumors apparently put the blame on him for the "disappointing" Survivor Series buy rate. A
dditionally, the apparent general feeling on him is that he's a "frat boy who needs to be the center of attention."
The big question is: Where does The Miz stand with the WWE?
The Miz tends to be tremendously good on the stick, though his ringwork comes into question with a lot of fans.
As mentioned in the first slide, rumors are always difficult to validate. If The Miz is eliminated quickly, it could be very telling as to his status within the WWE.
Thanks for reading! Stay tuned for Part 2 on Saturday and as always, feel free to leave your comments below.
Keep Reading