Pittsburgh Steelers: Who Is Up Next for the Hall of Fame?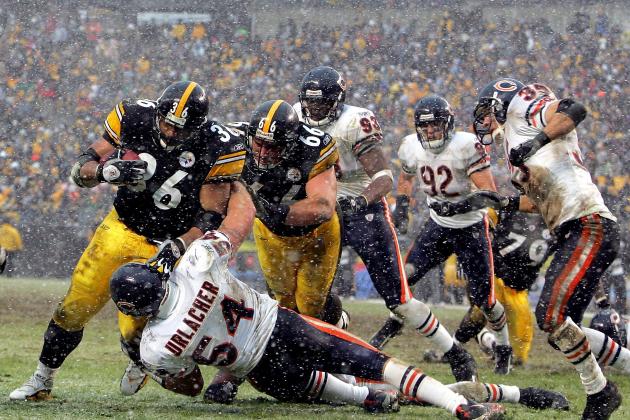 Ezra Shaw/Getty Images

The Pittsburgh Steelers' wing of the Pro Football Hall of Fame has grown with the selection of cornerback Jack Butler and center Dermontti Dawson to the Class of 2012.
For Butler, it was a long, but worthwhile wait for election.
"I never thought it would happen, but here I am!" said Butler.
Dawson did not have to wait as long, but was just as excited.
"It's great. This is the ultimate accolade for a player," Dawson told Steelers.com. "That is the ultimate when it comes to individual accolades, getting enshrined in the Hall of Fame. You are immortalized."
The end of the line for Steelers greats becoming immortalized is nowhere near finished, either.
Dawson joins Rod Woodson as a member of the 1990s Steelers to enter the Hall of Fame, and there are several more worthy candidates from that era, as well as the Steelers of the 2000s who will eventually be considered for enshrinement.
So, which former and current Steelers will have an opportunity to be elected to the Pro Football Hall of Fame?
Begin Slideshow

»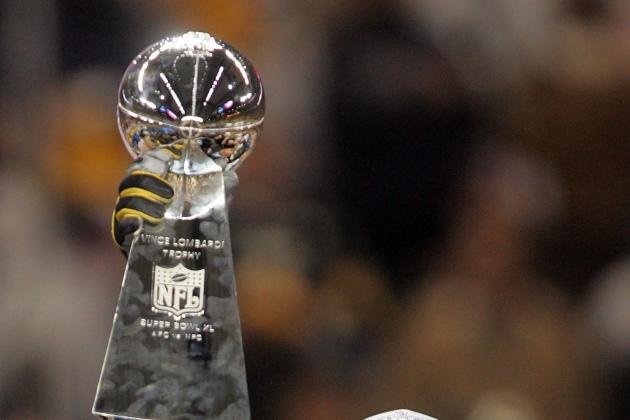 Jonathan Ferrey/Getty Images

It was the best trade the Steelers ever made.
Pittsburgh sent a second and fourth-round draft choice to the St. Louis Rams for Jerome Bettis and a third-round pick.
All Bettis did was establish himself as the best "big back" of his era and rush his way into the record books.
Bettis is the NFL's sixth all-time leading rusher with 13,662 yards, and he had 91 career rushing touchdowns, which ranks 10th in NFL history.
Throughout his career, Bettis was a decorated running back who won the AP Offensive Rookie of the Year (1993), AP Comeback Player of the Year (1996) and Walter Peyton Man of the Year (2001). Bettis was also a six-time Pro Bowl selection and was named to the All-Pro team three times.
Beyond his league awards, Bettis was the face of the Steelers' franchise during his time in Pittsburgh and was named to the Pittsburgh Steelers' All-Time team.
The pinnacle of Bettis' career came in his final season in the league when he was able to go out on top, winning Super Bowl 40 in his hometown of Detroit.
Bettis helped propel the Steelers down the stretch run of that season with a career-defining run against the Chicago Bears in which he ran over multiple defenders, including Brian Urlacher, for a 5-yard touchdown run on a snowy Heinz Field.
Though Bettis did not make the final 10 this year, he will make the Hall of Fame—it is just a matter of time now.
Expect Canton to come calling next year.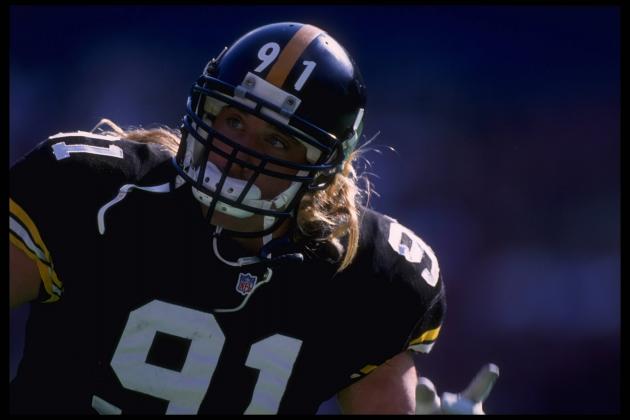 Al Bello/Getty Images

There were few better at rushing the pass than Kevin Greene.
Greene is third on the NFL's all-time sack list with 160 career sacks, with 35.5 of those coming with the Steelers.
Over his career, Greene was named to five Pro Bowls (1994 and 1995 with the Steelers), three First-Team All-Pro (1994 with the Steelers) selections and was the 1996 Defensive Player of the Year.
Greene was on the 1990s NFL All-Decade team and was on NFL.com's list as the sixth best pass-rusher ever. Though he may have been considered a one-dimensional player by some, Greene was very good at that one dimension.
He has had to wait for eight years now, so maybe next year will finally be the year. If not, Greene should eventually get in. He was too good at getting to the quarterback to keep out of the Hall of Fame.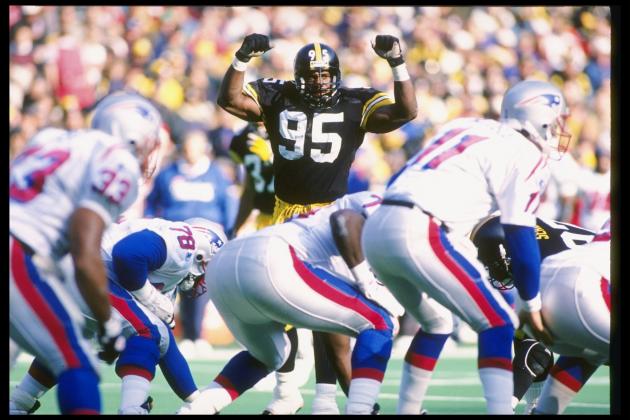 Rick Stewart/Getty Images

One of the most popular players ever to wear a Steelers uniform was also one of the most ferocious.
Greg Lloyd was like no other player on the field with not just his attitude but also how he played the game. He was the leader of the Steelers' "Blitzburgh" defense.
Lloyd was a true underdog as a sixth-round draft choice from Fort Valley State, but that did not stop him from making five Pro Bowls and three All-Pro teams.
However, despite his place in Steelers history, it will not be enough to make the Hall of Fame.
Lloyd only had 54.5 career sacks and only reached double-digits once. Though he will never get the call to Canton, Lloyd will always be held in high esteem in Pittsburgh.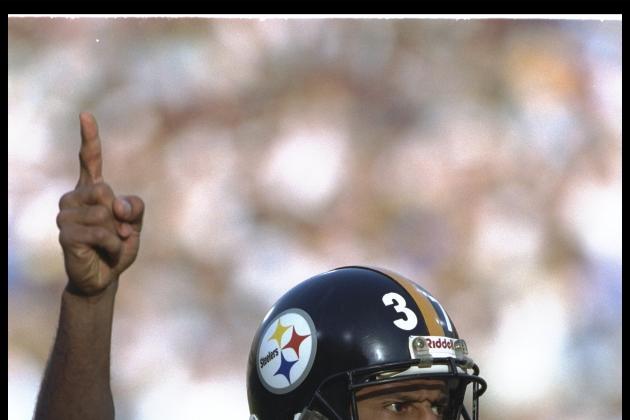 Mike Powell/Getty Images

Carnell Lake was one of the greatest defensive backs in Steelers history.
At 6'1" and 210 pounds, Lake was a big player who played both safety and cornerback. What makes his play amazing is that he started three years at linebacker while at UCLA.
His linebacker past was evident while playing in the Steelers' secondary, as Lake was very productive at getting to the quarterback.
Lake had 25 career sacks (21.5 coming with the Steelers) and was a force against the run as well, accumulating 753 career tackles, including a run from 1991-1993 with more than 80 tackles each season.
Though his interception numbers were not that impressive—only 16 in his career—Lake was a playmaker with 15 forced fumbles and 17 fumble recoveries.
Lake was selected to five Pro Bowls, was named First-Team All-Pro once and three times Second-Team All-Pro. In 1997, Lake was the NFL Defensive Player of the Year.
Though Lake was a well-rounded safety, his numbers are not quite good enough to get into the Hall of Fame, but that does not change his status as one of the best in Steelers history.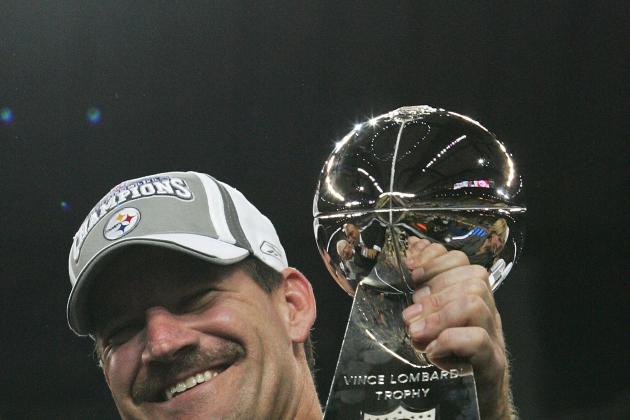 Harry How/Getty Images

Bill Cowher had his work cut out for him following coaching legend Chuck Noll. Cowher was more than cut out for the job, as he helped lead the Steelers to immediate success by earning playoff berths in his first six seasons as head coach, thereby joining only Hall of Fame coach Paul Brown to accomplish this.
At only 38 years old, Cowher became the youngest head coach to lead his team to a Super Bowl appearance in 1995, and even though the Steelers lost the game, he had his team compete. Cowher also made one of the gutsiest calls in Super Bowl history with a surprise onside kick call with more than 10 minutes remaining in the game.
Over his 15 seasons as head coach of the Steelers, Cowher won eight division titles, reached the postseason 10 times, advanced to six AFC Championship Games and made it to two Super Bowls.
Cowher finally won the elusive Super Bowl in 2006 when the Steelers defeated the Seattle Seahawks for the franchise's fifth Lombardi Trophy.
Cowher had a 149-91-1 regular-season record (12-9 in the playoffs) and was well-known for his team finishing games, as the Steelers were 108-1-1 when they had a lead of more than 10 points.
In 1992, Cowher was named AP NFL Coach of the Year and won the Sporting News' NFL Coach of the Year in 1992 and 2004, when he led the Steelers to 15 regular-season wins—their most ever.
Though he may have a long wait, Cowher should eventually be elected to the Hall of Fame.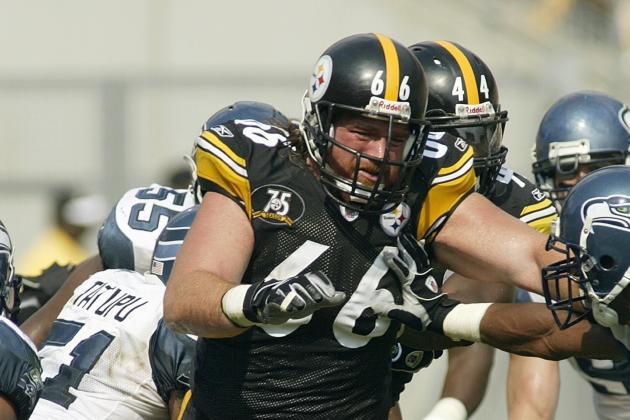 Rick Stewart/Getty Images

When you are the best at your position when you play, you have to be considered for the Hall of Fame.
That is exactly why Alan Faneca has a strong case for enshrinement.
Faneca was one of the most athletic guards of his era and helped lead one of the top rushing attacks in the league over his Steelers career.
One of the reasons the Steelers were able to run the ball so well over the years was because of Faneca and his ability to pull. Over his 13-year career, Faneca was a nine-time Pro Bowler and nine-time All-Pro. He was named NFL Alumni Offensive Lineman of the Year in 2004 and 2008, and was a member of the NFL 2000s All-Decade team.
As a member of the Steelers, Faneca earned the Joe Greene Award as the team's rookie of the year and was named to the Steelers' 75th Anniversary All-Time team.
Faneca helped the Steelers win Super Bowl 40 with a key block to seal the crease for Willie Parker's Super Bowl record 75-yard touchdown run.
Faneca is a Hall of Fame player. It will only be a matter of time before he is elected.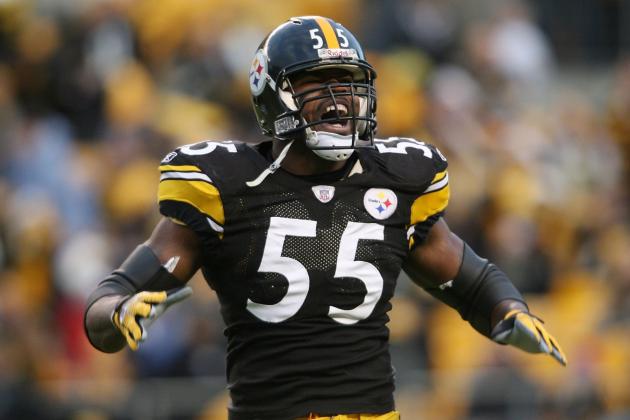 Nick Laham/Getty Images

What Greg Lloyd was to the Steelers in the 1990s was what Joey Porter was to the Steelers of the 2000s.
Never at a loss for words, Porter was the vocal and emotional leader of the "Big Nasty D" and led the team coming out of the tunnel with his classic "Who Ride?" chant.
The emotion of Porter was matched by his production on the field.
Porter had 60 of his 98 sacks while playing with the Steelers, but his best season came in 2008 with the Miami Dolphins when he accumulated 17.5 sacks.
Beyond his ability to rush the quarterback, Porter was a solid all-around defender. He had 12 career interceptions and 46 pass defenses in his career, as well as 25 forced fumbles.
For his efforts, Porter was selected to four Pro Bowls and four All-Pro teams. He also helped the Steelers win Super Bowl 40.
But as with Lloyd and Lake, Porter did not quite have the numbers necessary to make him a Hall of Fame player.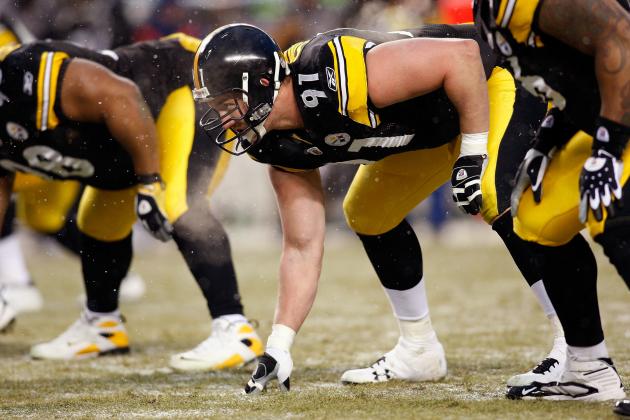 Chris Graythen/Getty Images

As a little known defensive end from Northern Colorado, it was a long shot for Aaron Smith to develop into an elite defensive end. Luckily for the Steelers, their fourth-round pick in 1999 did just that.
For many years, Smith was the most underrated Steeler until one day people finally realized what he meant for the defense.
Casey Hampton may have been the rock in the middle of their 3-4 defense, but it was Smith who was the truly elite player that made Pittsburgh's defensive front nearly impossible to run on.
Smith's numbers will not be eye-popping compared to most defensive ends, but he was easily the best 3-4 defensive end in the league during his time with the Steelers. If he was not occupying linemen to free up the linebackers, he was shedding blocks and making stops at or behind the line of scrimmage.
Since Smith took over as starter in 2000, Pittsburgh's rush-defense has finished in the top three nine times, including four times as the best in the league.
Smith is a two-time Super Bowl champion.
Besides the sack numbers, Smith's Hall of Fame chances will be hurt by his injury history. He was unable to finish the season four of the past five years.
There is no doubt that Smith is deserving of the Hall of Fame, but given his position and injury history, he will have a tough time making it.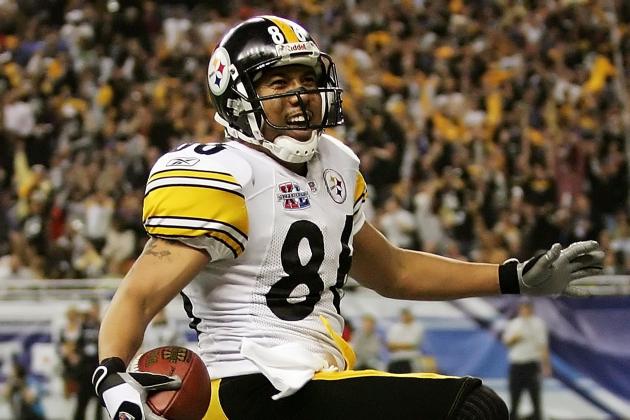 Harry How/Getty Images

Hines Ward represents what it means to be a Pittsburgh Steeler. He is a hard-working, tough-nosed, grind-it-out player who leaves it all on the line every time he steps on the field. There is not a more physical receiver in the league.
But looking at the difficult time that Cris Carter, Andre Reed and Tim Brown are having getting into the Hall of Fame and with Marvin Harrison coming up, can Ward get in?
Ward does not have the monster receiving numbers that many receivers, particularly the current receivers in the wide-open passing NFL of today, have.
However, Ward was able to make 1,000 receptions in a primarily run-oriented offense throughout his career. With 12,083 yards, he is the Steelers' all-time leading receiver and has proven to be a big-game player as well. Ward also earned the MVP award for his performance in Super Bowl 40 and won another title in Super Bowl 43.
But beyond the stats, nothing defines Ward like his toughness. He will always be regarded as the best blocking receiver of his era and, in addition to his on-field performances, Ward has helped coach up many of the young receivers who have come through Pittsburgh.
Ward has been selected to four Pro Bowls and three All-Pro teams.
Though there have been more prolific receivers in the NFL, Ward's all-around game should be more than enough to get him into the Hall of Fame someday.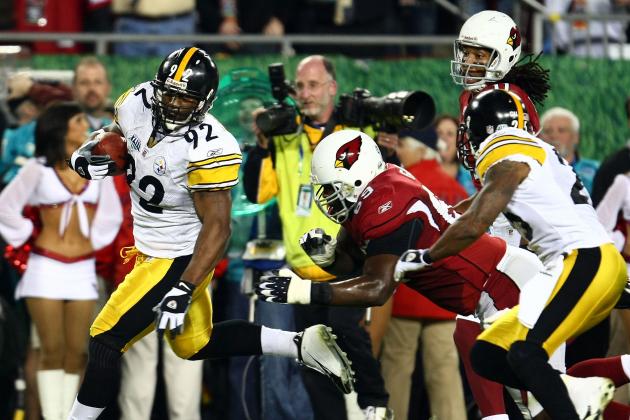 Chris McGrath/Getty Images

Since becoming the starter at outside linebacker in 2007, there may not be a more feared defender in the league.
Harrison has 54 sacks during that time (58 for his career) and has an incredible 27 forced fumbles. He has been virtually unblockable.
In 2008, Harrison won the NFL Defensive Player of the Year Award when he had 16 sacks, one interception, seven forced fumbles, one fumble recovery and a safety. Harrison has also been named to five Pro Bowls, four All-Pro teams and is a two-time Super Bowl champion.
The highlight of Harrison's career came in Super Bowl 43 when he intercepted a Kurt Warner pass right before halftime and returned it for a Super Bowl record 100-yard touchdown.
Harrison's greatest cannot be understated, but his lack of longevity will keep him out of the Hall of Fame.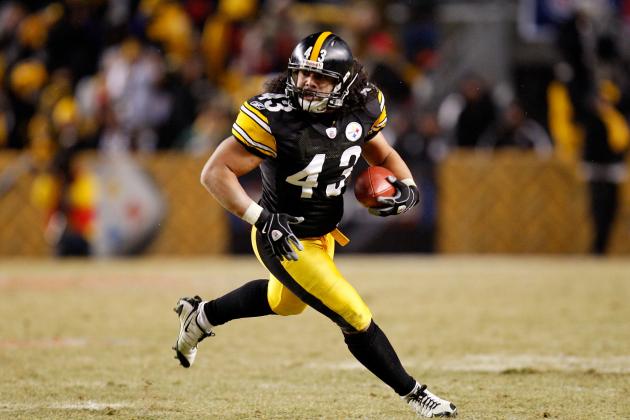 Gregory Shamus/Getty Images

Troy Polamalu plays the safety position unlike anyone else. He can play near the line or deep in coverage.
The only thing that opponents know about him is that he is unpredictable.
Polamalu is unpredictable because he can do virtually anything on the field with his unbelievable speed and athleticism. He has made fingertip interceptions, one-handed interceptions, plays like he is Superman, division-winning forced fumbles and AFC Championship-clinching interceptions.
Over his career, Polamalu has 29 interceptions, nine sacks and has been an unbelievable force for the Steelers, helping them to two Super Bowl championships.
Polamalu is a seven-time Pro Bowl selection and five-time All-Pro. He was the NFL Defensive Player of the Year in 2010 and is a member of the NFL All-Decade Team of the 2000s.
Polamalu is a Hall of Fame player all of the way and should make it on the first ballot.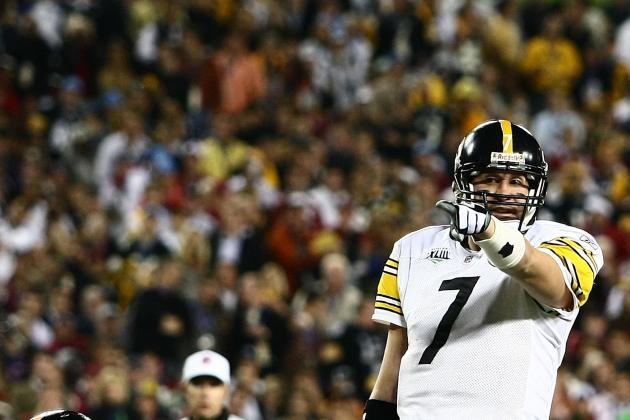 Chris McGrath/Getty Images

Besides his unbelievable rookie season in which he went 13-0 in the regular season, Roethlisberger has established himself as one of the best quarterbacks in the league.
Roethlisberger wins games with an unconventional but effective style. There are few players as tough as him, given the physical punishment that he takes on a weekly basis, but it has paid off, as he has been to three Super Bowls with two championships.
He was the youngest quarterback to ever win a Super Bowl, then led the Steelers on one of the greatest drives in championship history to win Super Bowl 43.
Roethlisberger has been excellent in the fourth quarter, with 20 fourth-quarter comebacks and 26 game-winning drives. He was the 2004 NFL Offensive Rookie of the Year and has been named to the Pro Bowl twice.
As long as his career path continues the way it is, Roethlisberger will one day be a lock for the Hall of Fame.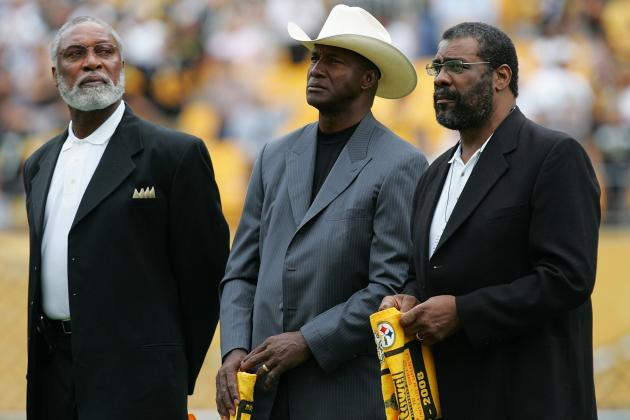 Ronald Martinez/Getty Images

Call it an anti-Steelers bias, but two names that should already be in the Hall of Fame are L.C. Greenwood and Donnie Shell.
These are two players who were important figures to the Steelers' success in the 1970s and should eventually be immortalized in Canton.
Regardless of how many Steelers from the 1970s are already in the Hall, if a player is deserving, they should be enshrined. It may take time, but these two players need to eventually make it.