Ohio State vs. Wisconsin Preview: Why the Badgers Will Beat the Buckeyes Again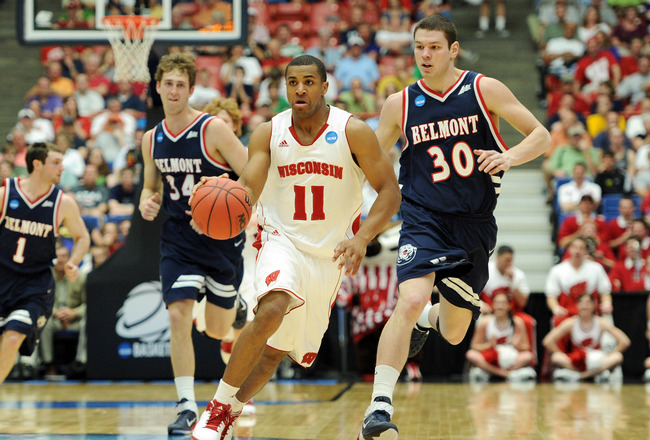 Harry How/Getty Images
Wisconsin is the Rodney Dangerfield of college basketball...no respect.
It doesn't seem to matter that year after year, the Badgers are one of the toughest teams in one of the toughest conferences in college basketball...no respect.
Today, Ohio State faces the Badgers on the road.
Once again, Ohio State is one of the best teams in the country (No. 3 at 19-3).
Building around a dominating big man like Jared Sullinger, the Buckeyes have a good head-start to being hard to handle.
But for some reason, Ohio State just can't seem to get it done in Madison.
Last year, the Buckeyes were No. 1 in the nation with a perfect 24-0 record. But, Bo Ryan's bunch didn't back down one bit and sent OSU home with their first loss of the season.
With first place in the Big Ten on the line, here are three reasons why the Badgers will beat the Buckeyes again.
The Badgers Have the Buckeyes' Number in Madison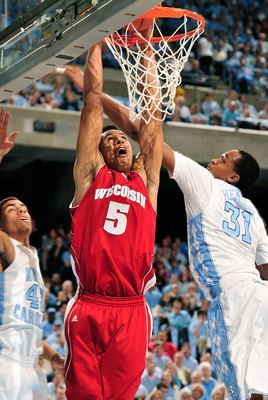 Grant Halverson/Getty Images
The Badgers' win last year was not a fluke.
Wisconsin has beaten Ohio State at home nine straight times. That means Thad Matta has never won as the head coach at OSU in Madison.
Honestly, not many teams come to the Kohl Center and come out with a "W."
Combine that with the fact that Ohio State is not a great road team (3-3 this year), and that's the perfect set-up for another Bo Ryan home victory.
The Badgers Are the Best Defensive Team in the Nation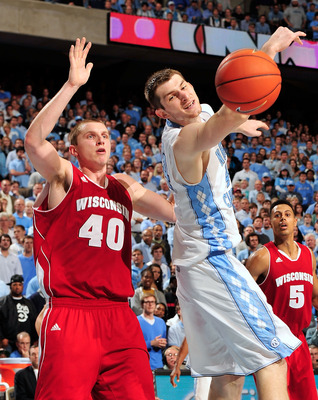 Grant Halverson/Getty Images
The Badgers are the most stingy team in college basketball. They don't let their opponents do anything without a fight.
Open looks for the Buckeyes? Nope.
Easy buckets for Ohio State? Don't count on it.
Wisconsin is No. 1 in the nation in scoring defense, only allowing a measly 49.5 points per game. They are No. 2 in field goal percentage defense (36.2 percent) and No. 3 in three point FG defense (26.5 percent).
All this means that Ohio State will have to deal with more pressure than they have had to face in any of their first 22 games of the season.
Jordan Taylor Is the Difference Maker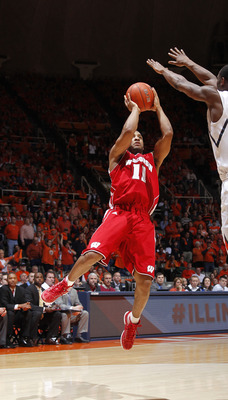 Joe Robbins/Getty Images
Jordan Taylor is one of the most steady PG in college basketball. He leads the Badgers in both scoring (14.1 ppg) and assists (4.3 apg).
What may be an equally important stat for this game is his amazing assist-to-turnover ratio (3.1).
Taylor rarely gets rattled. He seems to always play the game at the pace that he chooses. In last year's game in Madison, Taylor went for 27 points and seven assists.
Since this battle will probably come down to the final possessions, having a veteran PG like Taylor gives Wisconsin such an advantage it terms of crucial decision making.
Keep Reading