Ring Rust Radio is the best wrestling show on the radio, and this week was no different. With strong opinions on the Undertaker, the Royal Rumble, Chris Jericho and more, this is where you need to get all of your weekly WWE nuggets.
Has Ring Rust Radio Stolen Your Heart Yet?
Bleacher Report featured columnists Adam Wells, Michael Cahill, Brandon Galvin and Donald Wood give the low down on all things going on in the wrestling world.
This week's guest was featured columnist T.J. McAloon, who he helped fill the void left when one of our trusted panelists broke our hearts and skipped the show. For that, we're grateful.
With another unpredictable episode of Ring Rust Radio in the books, you can't afford to miss another second of the action. Catch us every Tuesday at 7 p.m. ET or follow us on Twitter @RingRustRadio and we may just read your questions and comments LIVE on the air!
Here is the latest episode!
The Undertaker Returns
Question on Everybody's Mind: Is he wearing a wig?
While I mark out to the return of the Undertaker, the IWC was fixated on the legend's hair. You can all complain to me about my opinions, but don't talk to me about his hair. Pot meet kettle.
Ring Rust Radio's Take
There is no way in hell that Undertaker is wearing a wig. He will eventually have to take his hat off and will look like a fool when it's discovered that it was indeed a wig. Undertaker is too cool, the hair is real. End of story.
Bleacher Report Insider Scoop: Undertaker Video: Watch Deadman's Epic Return to WWE Monday Night Raw
Royal Rumble Madness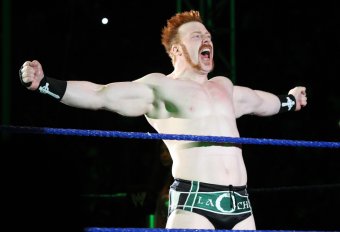 Gallo Images/Getty Images
While the Royal Rumble match itself wasn't the best, the other matches on the card actually helped make the PPV acceptable. Still not worth $55, but acceptable.
Question on Everybody's Mind: Why was Raw better than the Royal Rumble?
As good as the Rumble was, the turn of Chris Jericho on CM Punk and the return of Undertaker trumped anything that happened the night before.
Ring Rust Radio's Take
As much as this hurts to say, the Royal Rumble doesn't mean what it used to. While it is still the marker in which we use to begin the road to WrestleMania, what happens after the PPV is far more important to WWE.
Bleacher Report Insider Scoop: Royal Rumble 2012: WWE Screws Up by Having Raw Outshine the Rumble
CM Punk, Chris Jericho and Dolph Ziggler
Question on Everybody's Mind: What just happened?
Y2J came back to the WWE to destroy the world or some garbage, but all he did was finish second in the Royal Rumble, bury Dolph Ziggler and then hit CM Punk with the codebreaker for no good reason.
Ring Rust Radio's Take
While we all agree that the feud between Punk and Jericho will be epic, Ziggler is being forgotten in this mix. The WWE should infuse him into this feud as well and let him get the rub from both of these superstars.
Bleacher Report Insider Scoop: 5 Reasons Why the CM Punk/Chris Jericho Feud Is Going to Be Great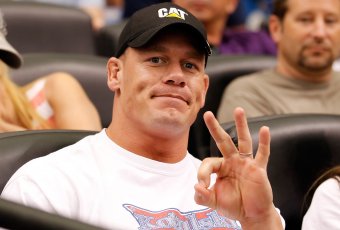 J. Meric/Getty Images
While there really should have been no surprise that the Kane-Cena match turned out the way it did at the Royal Rumble, the news from inside the WWE is interesting to say the least.
Question on Everybody's Mind: Why does the fun have to end?
Two words: The Rock.
Ring Rust Radio's Take
While we have grown to love what the WWE has done with Kane and John Cena over the past few weeks, the end will come during a Last Man Standing match at Elimination Chamber. With The Rock returning for the road to WrestleMania, this feud has to end fast.
Bleacher Report Insider Scoop: WWE News: Feud Between John Cena and Kane Set to End at Elimination Chamber PPV
Daniel Bryan and His World Title
Question on Everybody's Mind: Will it be Sheamus vs. Daniel Bryan at WrestleMania?
While I don't know the answer to that question, if it is that match, I bet my bottom dollar it will open the show. That's just sad.
Ring Rust Radio's Take
As much as we don't like the fact that the match won't get the respect it deserves, this is the kind of match that would be amazing to watch. I will be pulling for Daniel Bryan, but Sheamus' win in the Royal Rumble proves it's his time to shine.
Bleacher Report Insider Scoop: Royal Rumble 2012: Sheamus Win Sets Up Epic Battle with Daniel Bryan
Check back for more on World Wrestling Entertainment as it comes, and check out Bleacher Report's WWE Page to get your fill of all things wrestling. For more on WWE/TNA, check out Ring Rust Radio for all of the hot topics.