10 Most Outspoken Fanbases in Sports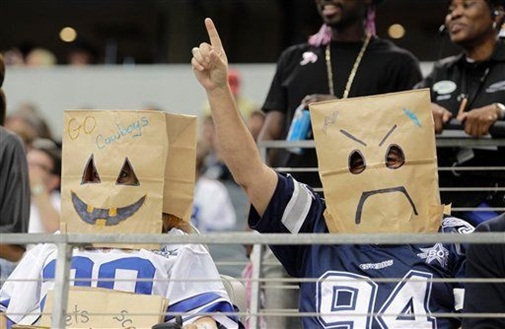 Outspoken does not necessarily mean annoying. One can interpret it as passionate and loyal. It realistically falls somewhere in the middle.
While these types of fans perpetually annoy us, we would miss them in an instant if they were to disappear. Sports would not be what it is today if it were not for obnoxious and intolerable fans. They provide endless debate, enthusiasm and entertainment.
However, there are those franchises which seem to harvest the collective consensus of sports fans worldwide as those who display an even higher level of outspokenness. While many of these teams are successful in their respective leagues, they can't seem to escape the criticism and jokes of the sporting world.
Perhaps much of it is justified. Maybe their organizational success is completely offset by the behaviour of their unrelenting supporters.
In the end, it's all in good fun and keeps the fire burning and creates new rivalries. Here are, in no particular order, the 10 most outspoken fanbases in the sports arena today:
Begin Slideshow

»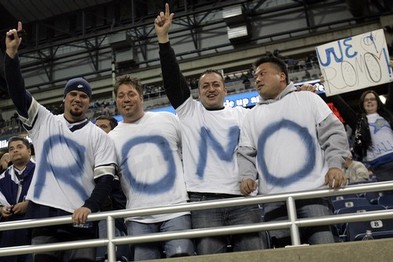 I'm pretty sure everyone outside of central Texas would agree on this choice. The Cowboys do have a storied history, but when the franchise has been dramatically underachieving since the '90s, there is reason to get annoyed by their fans.
Their new stadium probably has a larger GDP than most African countries, but their play on the gridiron should be reserved for that of a high school field.
Each and every year, their loyal fans stir the hype mixture to unrealistic levels. And most seasons, they struggle to make the playoffs. But America needs the Cowboys and their fans.
It seems every season ends with a shot of Jerry Jones in his luxury box placing his hands over his face in pure disappointment; however the Cowboys faithful continue to believe that next year will be the year they make it to the promised land. Keep dreaming.
Alright, we get it, you have won an incredible number of championships. Your symbol has more significance overseas than any other American franchise. But is it so difficult to exhibit a little humility and perspective?
You buy your success, plain and simple. George Steinbrenner was not a mastermind; there was very little financial strategy to what he did.
As the years roll on, the imbalance in professional baseball becomes more obvious. The rich get richer. For Yankees fans, the love for their pinstripes is relentless, but they need to be more considerate of the current state of Major League Baseball.
It is a mess, there is little parity and the money being shelled out to players is inexcusable. Unfortunately, many Yankees fans seem to be content with this reality because they are one of the few who benefit from the tilted system.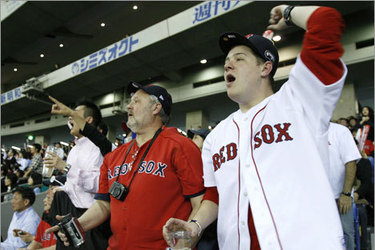 Sox fans, we had to suffer through your whining during the 'cursed years.' All the complaining about how the Yankees were unfair and only won their titles by lining the pockets of the upcoming stars was legitimized by the continual failure of the Sox.
Suddenly, they break the curse and have hypocritically become the same type of team they once used to criticize. With a payroll creeping up towards $175 million they have become another version of the Bronx Bombers. Their fans have no right to complain about how the Yankees operate.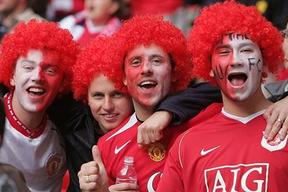 The Red Devils are the English Premier League's version of the Yankees. A storied history with countless accomplishments, but were the recent titles really won fairly?
The EPL has essentially become a game of "who can get their foreign owner to pony up the most money," and Manchester United set this trend about a decade ago when they started purchasing players and dishing out salaries that not many teams could afford.
Their fans embody this attitude, and consistently argue in favour of the absurd notion that their team is just 'better.' Again, is it really that difficult to show some humility?
A 1-0 win over Wigan only does more to fuel this arrogance. I would love to see United's success if they were limited to spending what some of the relegation-embattled teams were able to spend.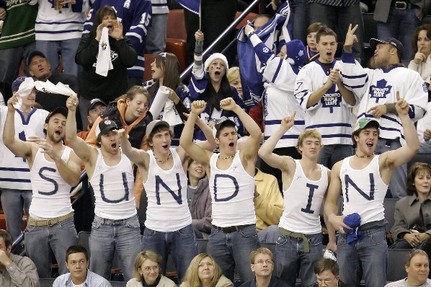 As a Canadian, I am sure that many of my fellow hockey fans would agree 100 percent. Maple Leafs fans embody the type of fanbase that sports junkies worldwide love to make fun of.
Their team has yet to make the playoffs since the lockout. Their management has made some incredibly boneheaded decisions with regards to drafting and trades.
Yet, their fans still believe that their beloved Maple Leafs are God's gift to the hockey world. The Canadian sports media certainly adds to this unfounded hype, but the fans continue to blindly idolize their team despite embarrassing play on the ice.
If ninth place finishes were rewarded, the Leafs could construct their own hall of fame in the Air Canada Centre.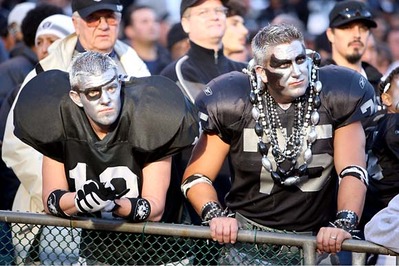 "Commitment to Excellence." Really? I had no idea that excellence was another term for unnecessary roughness penalties. Raiders fans are great, they go all out at games and have created a cult around their franchise.
But since their appearance in the 2003 Super Bowl, the Raiders have been nothing short of insignificant. The Black Hole represents something that their players fall in to once they sign to play for the black and silver. Also, their fans need to stop being involved in criminal activity on stadium grounds.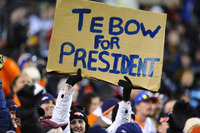 The Denver Tebows are making a case to be at the top of this list purely from their antics this season. I personally feel Tebow is a stand-up guy, a hard worker and contributes philanthropically to his community in a way that should be respected and emulated by any decent citizen.
However, many of their born-again fans have showed this year how little they understand about the game of football.
How any Denver fan watched the offense operate this year with any pride or enthusiasm is beyond me. They have created a vortex of Tebow-centred hype that has the potential to become the plot of a "South Park" episode.
We will have to see if this carries on over in to next season. Oh Lord, please do not let this happen.
It pains me to include my favourite team on this list, but sadly it is true. Many Canucks fans are terribly irrational, whiny and have the tendency to bandwagon during the good times, and disassociate during the rough patches.
The media and fan-induced goalie controversy between Roberto Luongo and Corey Schneider has been rebutted by every respectable analyst who covers the team, but yet it still manages to resurface every time Luongo lets in a goal.
We here in Vancouver are outspoken in a different sort of manner. When our team loses the most important game in our history, we enjoy setting the city on fire and breaking in to department stores. Call it passion, call it criminal, but you can't say we are not outspoken.
Similar to the criticism of Manchester United, Chelsea have followed the same course in a much more accelerated and ridiculous fashion.
Step 1: Acquire a wealthy foreign owner. Step 2: Overpay for players. Step 3: Sign rising talent to occupy the bench so other clubs are not able to purchase them. Step 4: Watch the titles roll in. Step 5: Disregard the whole concept of your youth academy.
I just can't comprehend how fans can look at this trend and continue to passionately support the club. Yet, Chelsea fans have the audacity to criticize Manchester City over their spending ways and overbidding on talent around Europe.
If I were a fan of Chelsea, the amount of wasted potential sitting on the bench would make me second guess my commitment to a club with that type of philosophy.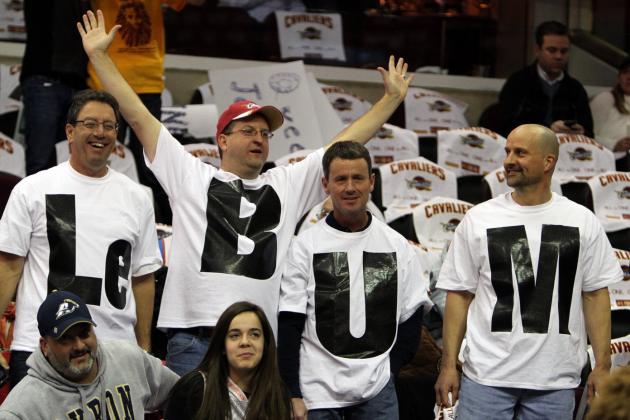 You happened to fortunately put together an awful season the year before LeBron James entered the league. He came in and met all his early expectations as a dominant force in the NBA.
Yet, your management was incapable of providing a decent supporting cast to bond together and challenge for a title over the span of a few years. LeBron put your team on the map, and then chose to take less money in pursuit of a championship in a city that would give him a chance.
While his one-hour ESPN special was arrogant and unnecessary, the fans' two-year (and counting) disdain and obnoxiousness towards James has been disgraceful and immature.
Burning jerseys, sporting profanity-themed shirts in public and giving off the image of a still-furious girlfriend who got dumped two years ago is not helping to garner respect. LeBron has moved on, and so should you.