South Carolina Football: Hits and Misses in the 2012 Recruiting Class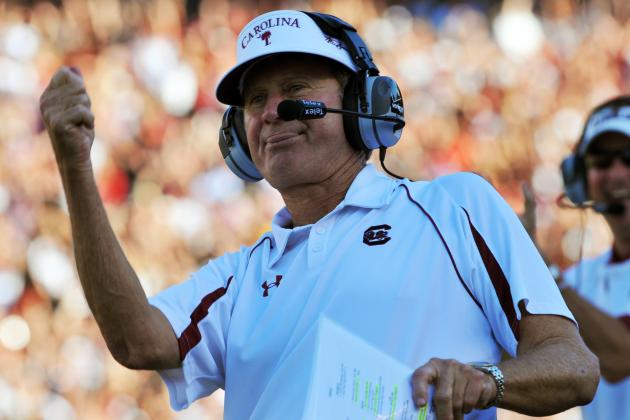 Al Messerschmidt/Getty Images

South Carolina has wrapped up another National Signing Day that has the Gamecocks' class currently ranked anywhere from 12th in recruiting rankings to 18th.
Steve Spurrier and staff did a great job landing several top recruits like RB Mike Davis, WR Shaq Roland and DB Chaz Elder. They were also able to hang onto this class when the coaching staff suffered some turnover during the offseason.
All in all, it was an impressive haul for the Gamecocks.
There are always some hits and some misses in the recruiting game. This is a look at a few of those players that the Gamecocks landed and missed on throughout the process.
Begin Slideshow

»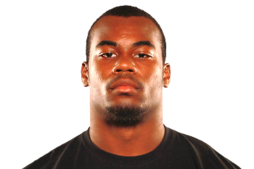 Running back Mike Davis seemed destined to become a Florida Gator.
He was a long standing commitment to the Gators until December of 2011 when he decided Florida wasn't the place for him.
Now that his recruitment was opened back up, where would Davis land?
Georgia, South Carolina and Clemson all came after the 4-star running back. Clemson had his older brother, James, working in their favor while Georgia had that hometown favorite on their side.
You know what South Carolina had?
Lorenzo Ward.
Ward made Georgia his personal recruiting ground this year and Davis was a prospect that Ward stayed in contact with throughout this whole process. Shortly after decommitting from Florida, Davis felt set on the Gamecocks but did have some last minute push from Clemson.
In the end, the Gamecocks landed one of the best running backs in the 2012 class and Davis appears to be a hit for South Carolina.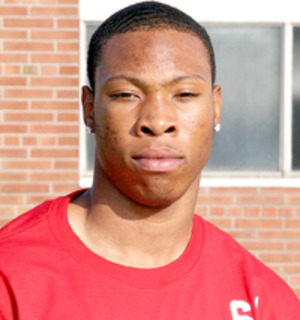 Sometimes you win some and you lose some.
Elijah Shumate was one of those guys that appeared like he was heading to become a Gamecock.
The Gamecocks have done a good job up north landing several talented players like Sheldon Royster and Tanner McEvoy in the past few years and Shumate was a guy that was an early target for the Gamecocks.
South Carolina held the lead on landing Shumate for the longest time and even looked set to sign him in December.
He then took a trip to Notre Dame and that's when it all changed.
Shumate began to favor Notre Dame and South Carolina wasn't able to overcome the allure of the Fighting Irish.
This is a player that the Gamecocks wanted greatly for their program but they just couldn't close the deal in the end.
He would have played a role for the Gamecocks if he came to Columbia but South Carolina was able to land a few other prospects that could play the safety position.
Elijah Shumate was a miss for the Gamecocks in 2012.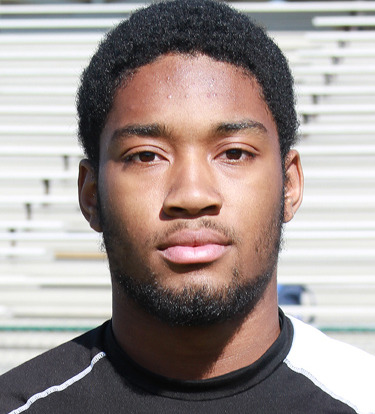 Picking up a recruit who was once committed to Vanderbilt is much different these days with James Franklin in Nashville.
He's done a great job improving the talent in Nashville in a short time and convinced Chris Moody to give Vanderbilt a shot two weekends ago. Moody then committed to Vanderbilt after an official visit.
South Carolina had been in the mix for Moody for a long time but the recruiting numbers never worked out right for a firm, committable offer from the Gamecocks.
Well one finally came and Lorenzo Ward worked his magic yet again convincing Chris Moody on a late Thursday afternoon in late January to take an official visit to South Carolina this past weekend.
It was all she wrote at that point because the official visit sold Moody on the Gamecocks and he switched commitments the following Monday.
Moody has a chance to play on both sides of the football and has good size and speed to compete at the next level.
South Carolina was a hit with Chris Moody in 2012.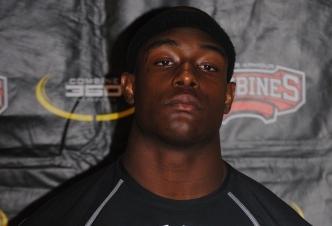 Tyriq McCord was another player that showed the Gamecocks a lot of love during the recruiting process.
Everything seemed great between the 4-star defensive end/linebacker and South Carolina for a long time.
McCord entertained Southern Cal, Miami and the Gamecocks as his potential finalists but the Gamecocks had been out front for a long time in the recruiting process.
Things seemed to change overnight between McCord and the Gamecocks right before he was set to announce at the US Army All-American Bowl.
Miami was able to snag McCord's commitment with a late charge and landed him in early July when he announced for the 'Canes during halftime of the US Army All-American Bowl.
South Carolina continued to show interest, just like they did with Elijah Shumate, but it wasn't enough to convince McCord to leave his home state of Florida.