1 Thing Each of the Top 25 UFC Fighters Needs to Improve on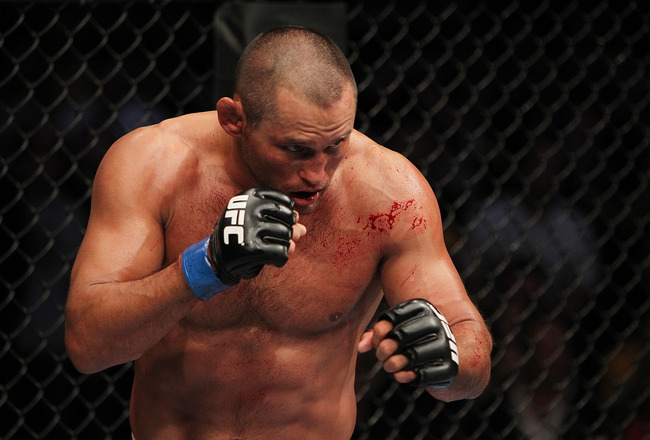 Photo via UFC.com

The top 25 fighters in MMA is a constantly updating and changing list of outstanding fighters who are all well rounded and great at what they do.
However, no matter how well-rounded a fighter is there is always room for improvement. Whether it be their stand up, jiu-jitsu, wrestling, or something outside of the Octagon, there is always something for them to do.
With that in mind, let's take a look at the top 25 fighters in the UFC and one thing that each of them needs to improve on.
Tim McTiernan is a Featured Columnist for Bleacher Report. For the latest news on everything MMA, follow me on twitter @TimMcTiernan.
No. 25: Carlos Condit- Submission Defense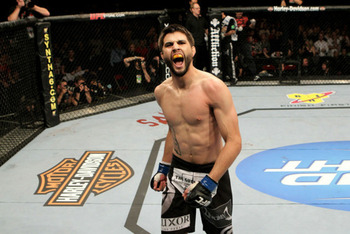 Carlos Condit is one of the most well-rounded fighters in the UFC today. In his UFC and WEC career he is 9-1 with eight finishes.
His only loss was a split decision to Martin Kampmann.
There aren't that many things, if any, that Carlos Condit truly needs to improve on.
However, overall in his career, he has lost three of his five fights via submission. That may be the only thing that Condit can have against him.
I'm sure we'll see how his submission defense is on Saturday when he fights Nick Diaz.
No. 24: Josh Koscheck- Jab Defense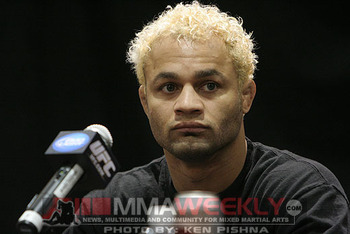 Remember Josh Koscheck getting jabbed in the face for 25 straight minutes by Georges St-Pierre?
Remember when Matt Hughes started doing the same thing effectively?
Koscheck needs to work on avoiding the jab, whether it be through head movement or just not letting his opponents throw it.
He became tentative after getting hit with a few from Hughes, if someone with more striking power gets him with it he could freeze up completely.
No. 23: Lyoto Machida- Get Back to What Made Him Great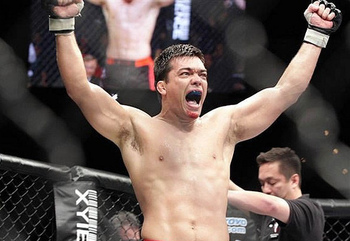 Recently, Lyoto Machida has gone 1-3, and has fallen into the worst skid of his career.
During this time, he has also gotten away from what made him a force to be reckoned with, as he is not using his outstanding counter-striking as much.
Machida used to be in the top three for striking defense and he has now fallen out of the top 10.
If he has another title run in his sights, he should go back to what made him great.
No. 22: Frank Mir- Striking Defense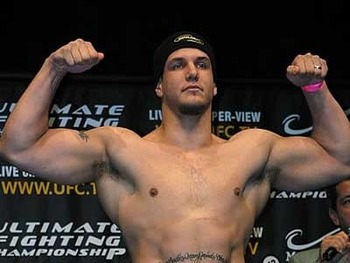 In Frank Mir's last fight against Antonio Rodrigo Nogueira, he was almost knocked out and may have even been out at one point in the fight.
He was tagged with several punches and the referee was moments away from stopping the fight.
Not only his last fight, but all five of Mir's losses in his career have come via TKO.
No. 21: Yushin Okami- Striking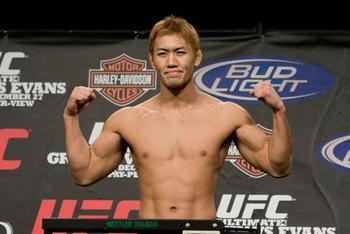 Yushin Okami is not known as a striker.
Okami is a wrestler and clinch fighter who uses his outstanding strength to get fights to the mat and grind out decision victories.
In his UFC career, Okami is 10-3, with six decision victories. His last finish came over Lucio Linhares and that was in 2010.
Okami could work on his striking or his finishing, because both could use some work.
No. 20: Hatsu Hioki- Striking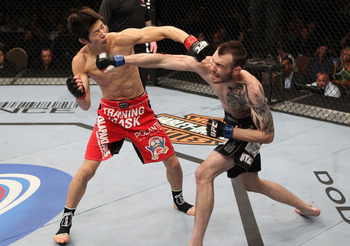 Hatsu Hioki is not known as a striker.
In his last fight against George Roop, he won a very close split decision in which he only definitively won one round.
Hioki is a one-dimensional fighter who uses his ground game and submissions to win his fights, but adding some upgraded striking to his arsenal couldn't hurt.
No. 19: Urijah Faber- Recent Record in Title Fights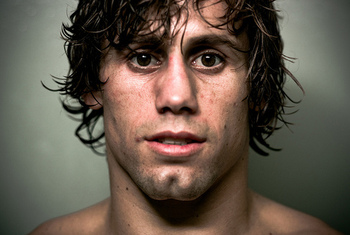 Urijah Faber started off his career doing fantastically well in title fights.
In all organizations, he went 11-0 in title fights up until 2008. That's when his record started to go downhill.
In his last four title fights, Faber has gone 0-4, including the loss of his WEC featherweight title, two subsequent losses in attempts to win it back and a loss for the UFC bantamweight title.
He'll get a fifth shot after being a coach on season 15 of The Ultimate Fighter against Dominick Cruz.
No. 18: Gray Maynard- Finishing Ability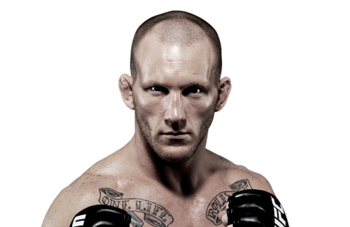 This one should be pretty self explanatory, but I'll explain anyway.
At UFC 125, Maynard rocked and dropped Frankie Edgar at least three times. He was unable to finish him and the fight went on to be a draw.
At UFC 136, Maynard rocked and dropped Frankie Edgar numerous times—again. He was unable to finish Edgar—again—and went on to lose via 4th round TKO.
Therefore, Maynard needs to work on his finishing ability.
No. 17: Rampage Jackson- Striking Diversity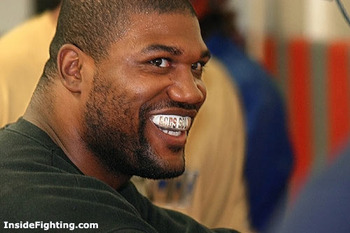 Rampage Jackson has always been known for his knockout power using his left and right hands. He was good at it and knocked a lot of people out—until 2008 that is.
Rampage has not knocked anyone out since 2008, because everybody knows his game plan, what he'll be attacking with and what he'll be trying to do.
That has made it easier to avoid his punches.
If Rampage mixes up his attack with some kicks, knees or anything else, it will open him up for his punches and could get him back to his old ways of knocking people out.
No. 16: Cain Velasquez- Striking Defense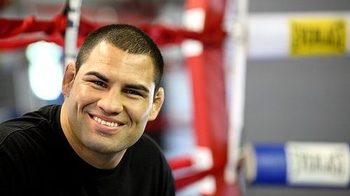 Cain Velasquez may have just lost his heavyweight title to Junior dos Santos via first round knockout, but that isn't the only reason Cain needs to work on his striking defense.
In his fight against Cheick Kongo, Cain was rocked and had to rely on his wrestling to win him the fight.
There's no shame in being rocked by guys like Kongo or dos Santos, but when your primary weapon is your striking, you need to have the defense to back it up.
No. 15: Alistair Overeem- Striking Defense
Alistair Overeem is a very well-rounded fighter.
He's got knockout power, world class striking and he has a solid submission game to back all of that up.
Unfortunately, the one thing that Overeem doesn't have is a granite chin.
Seven of Overeem's 11 career losses have come via some form of striking based stoppage, including several at light heavyweight.
If he wants any chance against Junior dos Santos, he'll have to keep his hands high and his chin tucked.
No. 14: Benson Henderson- Not Getting Put in Submissions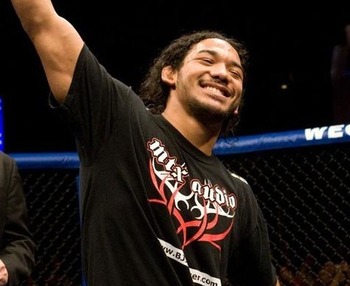 Benson Henderson has a bad habit of getting caught in submissions—a lot.
Henderson has only been submitted once in his career, because he always finds a way to get himself out.
In his first fight against Donald Cerrone, he was caught in guillotines, triangles, omoplatas and maybe even an armbar and he found his way out every time.
He shouldn't get caught in that situation to begin with.
No. 13: Mauricio Rua- Consistency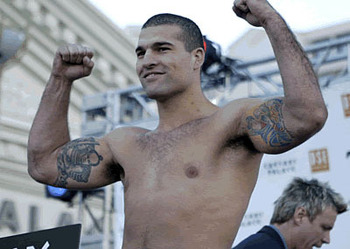 Shogun's last six fights have gone as follows: win, loss, win, loss, win, loss.
He is 4-4 in his last eight fights, never stringing together more than two wins.
If Shogun ever wants to get back to the title, he's going to need to put together a few wins in a row and he's going to have to do it soon.
No. 12: Joseph Benavidez- Unknown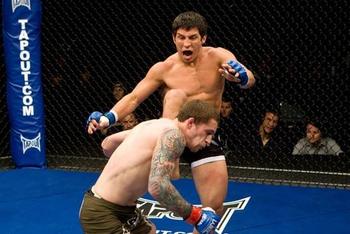 Joseph Benavidez is a one-time WEC bantamweight title challenger and is now a participant in the UFC's four-man flyweight tournament.
Benavidez is 15-2 in his career and both of those losses were decisions (one unanimous and one split) against Dominick Cruz.
The only knock on Benavidez is that outside of Cruz and a fight with Miguel Torres, he never fought a top five bantamweight. A guy like Scott Jorgensen or Demetrious Johnson would have made it more clear where Benavidez stands and what his skills really are.
We'll get to see his striking at UFC on FX 2 where he'll face Yasuhiro Urushitani.
No. 11: Chael Sonnen- Submission Defense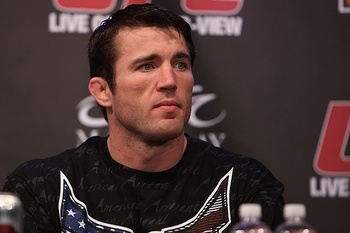 11 career losses, eight losses by submission.
Need I say more?
No. 10: Dan Henderson- Submission Defense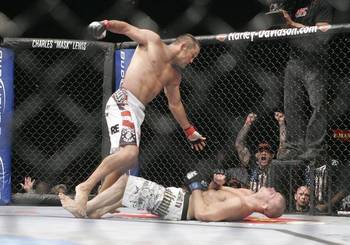 Dan Henderson is another fighter who is well rounded and doesn't have all that much to improve on.
However, if there was one thing for him to improve on, it would be his jiu-jitsu, in particular, his submission defense.
Hendo has only lost eight times in his career and three of those came via submission, the other five were decisions.
If that's all there is for him to improve on, that ain't bad.
No. 9: Rashad Evans- Luck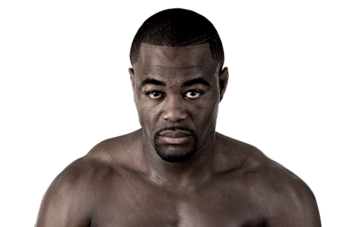 I don't know how many different times this guy can lose a title shot.
I think the count is at three, but who really knows for sure?
He's going to need luck on his side for a title fight with Jon Jones at UFC 145 to come to fruition.
No. 8: Nick Diaz- Wrestling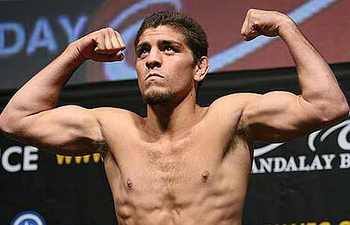 We haven't seen Nick Diaz face a true wrestler in over six years, so for all we know his wrestling has improved greatly.
But, since we don't know, it can be assumed that Diaz' weakest area is still his wrestling.
We're likely to find out on Saturday when he faces off against Carlos Condit. Condit may not be known as a strong wrestler, but it'll be an indication of where Diaz' takedown defense stands.
No. 7: Junior Dos Santos- Unknown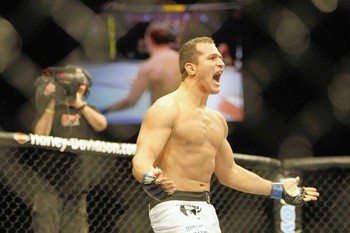 Junior dos Santos is the heavyweight champion and is 14-1 in his MMA career.
He has shown absolutely zero signs of weakness in the Octagon, and he has steamrolled through every single one of his opponents.
In his career, he has finished 12 of his opponents and came close to finishing the other two who made it all fifteen minutes.
We are yet to see any of his ground game, but that would be the only possible area he could be weak.
No. 6: Dominick Cruz- Jiu-Jitsu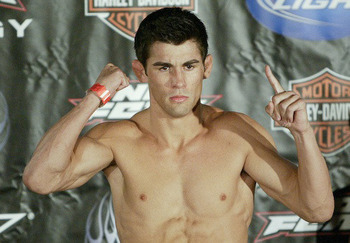 Dominick Cruz is the current UFC bantamweight champion and he has outstanding wrestling, striking, cardio and footwork.
The only thing that he doesn't have going for him is slick jiu-jitsu.
Cruz is a blue belt in BJJ and if he keeps training and eventually gets his black belt, he'll be nearly unstoppable in the Octagon.
No. 5: Jon Jones- Unknown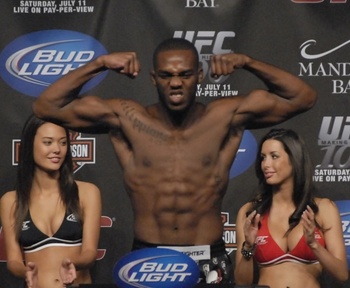 Umm, maybe Jones could work on his—er—maybe he could—uh—well there's always the—um.
Anybody got any ideas?
No. 4: Jose Aldo- Weight Cutting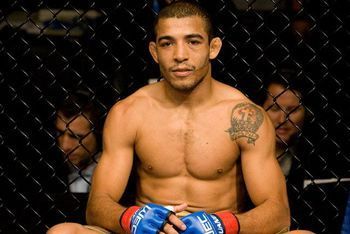 For his most recent fight at UFC 142 Aldo was explosive, fast and looked as though he had a great weight cut.
However, for his fight at UFC 129 against Mark Hominick and his UFC 136 fight against Kenny Florian, he didn't look all that great.
Many speculated that the weight cut was becoming too much for Aldo to handle.
UFC 142 was a step in the right direction, but his next fight will be very telling about how he will handle the weight.
No. 3: Frankie Edgar- Striking Defense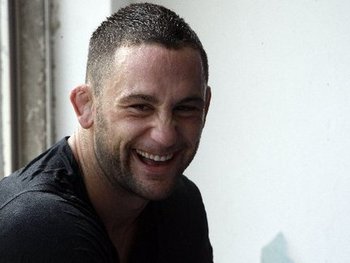 After getting nearly finished by Gray Maynard in the first round at both UFC 125 and UFC 136, is anyone surprised to see that Frankie Edgar needs to work on his striking defense?
Edgar took brutal shots and was knocked down multiple times in each fight.
He won't always be able to rely on his scrappiness and heart to help him survive.
No. 2: Georges St-Pierre- His Rehab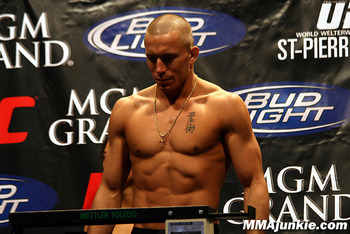 Georges St-Pierre is currently injured and is likely out until fall of 2012.
That being said, GSP needs to work on rehabbing his injured knee so that he can get back to the Octagon as soon as possible.
He will potentially face the winner of Saturday's bout between Carlos Condit and Nick Diaz.
No. 1: Anderson Silva- Takedown Defense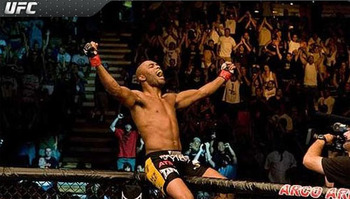 Anderson Silva may be the best fighter on the planet, but he has always had a problem with takedown defense and strong wrestlers.
Dan Henderson got him down in the first round, Chael Sonnen got him down for four rounds, even Travis Lutter was able to get Silva down.
If Silva wants to beat Chael Sonnen this time around, lets hope that he's worked on his wrestling.
Keep Reading