Liverpool FC: 12 Lessons We Learned from the January Transfer Window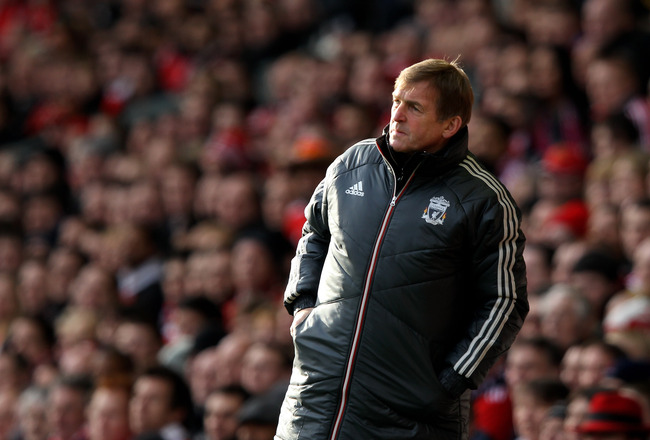 Alex Livesey/Getty Images
The transfer window has shut.
Liverpool are on a roll after dumping the Manchester clubs out of cup competitions and securing their first league victory of 2012 away at Wolves.
However, it was a disappointing window for the fans as they expected some new faces to sign up before the deadline day.
But, here we are on February 1, and Kenny Dalglish has stuck to his words.
There are, however, a few things that this transfer window taught us. Let's reflect and see if any of the lessons carry substance…
Players Who Departed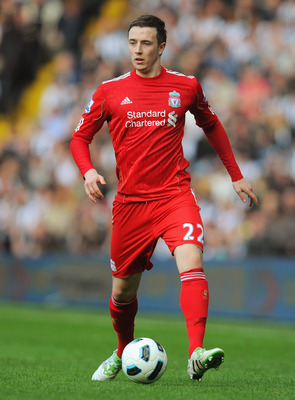 Michael Regan/Getty Images
A couple of players did depart the Reds during this January transfer window.
21-year-old goal keeper Martin Hansen left the club for Danish club Viborg FF.
Scottish defender Danny Wilson also departed, on loan, to Blackpool, until the end of the season.
The loan move marks a step in the right direction for the 20-year-old, capped five times by Scotland, as he looks to make a mark under Ian Holloway.
The arrival of Sebastian Coates severely burnt any hopes of first team action, but he should draw inspiration from the impact that Jonjo Shelvey created during his short stint at the Tangerines.
Wilson should be hoping to make a similar impact as his teammate.
Players Who Signed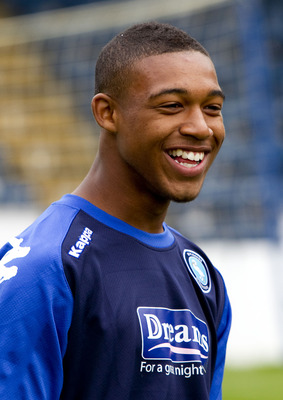 Ben Hoskins/Getty Images
It hasn't been all gloom in the transfer window for Liverpool.
They did sign three exciting talents for the youth academy: Jordan Ibe, Danny Ward and Joao Carlos Teixeira.
Jordan Ibe made just 11 senior appearances for Wycombe Wanderers, but his performances impressed the Liverpool scouts that they pushed for the club to snap him up.
He has great potential and, from what he has shown at just 16 years-of-age, has every chance of inheriting the No. 7 for the Reds.
Another player who signed on for the Merseysiders is Wrexham's reserve team goalkeeper Danny Ward.
The youngster signed on for Liverpool in a deal worth £100,000.
Sporting Lisbon teenager Joao Carlos Teixeira also joined the Liverpool youth ranks. Here is a statement confirming the signing on the club's website:
"Joao Carlos Teixeira will join Liverpool's Academy after the formalities of his transfer from Sporting Lisbon were completed."
Liverpool are looking to bolster their youth ranks with exciting talents from across the world. This does show the intent of owners John Henry and Tom Werner in building a team for the future.
Rumours Are Useless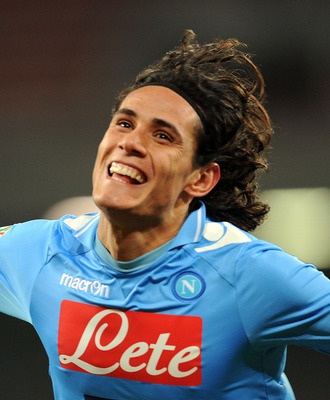 Giuseppe Bellini/Getty Images
Rumours are the single most important trait associated with the transfer window.
Media houses rambling on about the possibility of a player making a sensational move to another club is something that we've grown used to by now.
Needless to say, the January transfer window wasn't any different. To their credit, Liverpool have had a host of players linked to them about possible January switches.
But nothing came to fruition from any of these rumours, apart from three youngsters signing up for the academy.
Liverpool's lack of transfer activity should have come as a surprise to the fans. They will be disappointed that the club didn't attempt to sign Edinson Cavani or Marko Marin.
But they should also know the reason why Liverpool are trying to play it safe…
No Panic Purchase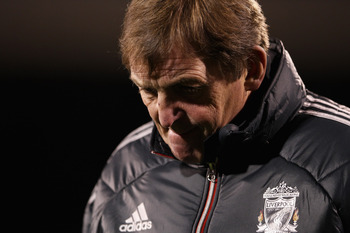 Scott Heavey/Getty Images
Exactly one year to the day that saw Fernando Torres depart Liverpool for rival Chelsea, the day that also marked the arrival of Andy Carroll, Liverpool notoriously maintained their silence over transfer deals.
But there is a very good reason why Dalglish didn't set himself into panic purchase mode.
It is a known fact that Andy Carroll did struggle to adapt to life at Merseyside, and only recently did he start to show a few signs of improvement.
And it is only fair that the former Newcastle man gets a bit more time to adapt and develop, simply because it wouldn't make sense to go out and repeat the same mistake by spending big on another overpriced player…
Doubts over Champions League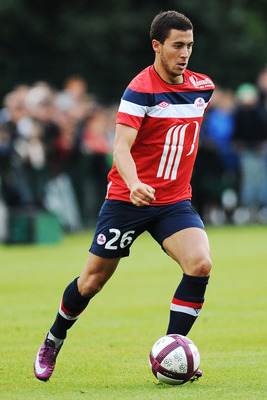 Valerio Pennicino/Getty Images
The victory against Wolves lifted Liverpool to fifth in the position—still four points behind Chelsea—and puts them ahead of Newcastle and Arsenal by two points.
However, Liverpool's unimpressive home record and the defeat to Bolton raised concerns over the squad's ability to achieve a Champions League spot.
Still, nothing can dispute the fact that Liverpool are playing better football under Kenny Dalglish and that the new players have started to find their feet at the club.
But with doubts hanging over the team's finish position at the end of this season, the top players would have been hesitant to take the risk and make the switch.
Goalkeeper Traffic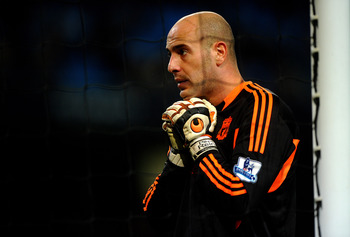 Laurence Griffiths/Getty Images
With Danny Ward's arrival, there is something that Liverpool now have plenty amongst their ranks.
And that is backup for Pepe Reina.
Let me run down the list: Alexander Doni, Brad Jones, Danny Ward and Péter Gulácsi, who is out on loan at Hull City, are the goalkeepers who are currently on LFC books.
In other rumours, Alexander Doni is apparently upset over the lack of playing time and may pursue a loan route to Brazil.
And Brad Jones' time at LFC may come to an end this summer.
That leaves us with Ward and Gulácsi, but this is where you have to get to know about Kristoffer Nordfeldt.
Seriously, what is Kenny up to?
The Six-Month Connection Between Former Reds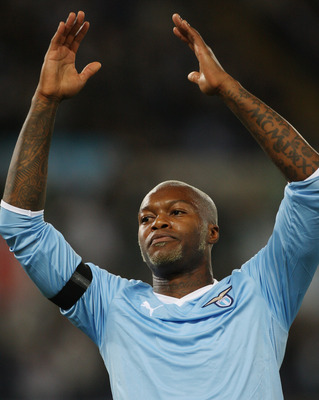 Paolo Bruno/Getty Images
OK, forgive me for this little deviation, but I think this news deserves a little slide.
Transfer deadline day produced a bit of action for other clubs, with Queens Park Rangers gaining a lot.
Former Liverpool frontman, Djibril Cissé, moved from Lazio to QPR on a £4 million deal only six months after moving to the Italian outfit.
Liverpool supporters should have memories of Cissé's days at Merseyside during Rafa Benitez's tenure as manager.
The only player who survived two separate occasions of horrible leg-breaks, Cissé will be manager Mark Hughes' fourth purchase in this window.
Another former Red who returned to the Premier League after only six months out of it, Sotirios Kyrgiakos, joined Sunderland on a six-month loan deal from German club VFL Wolfsburg.
The Miloš Krasić Offer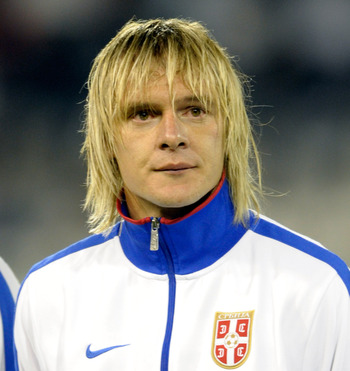 Claudio Villa/Getty Images
The out-of-favour winger was, at a point in time, the hot topic of discussion during the January transfer window.
As rumours spread that the Bianconeri offered up the Serbian international to Liverpool and a few other clubs, discussions and debates started over whether LFC needed him.
Looking at the situation practically, LFC could have used an extra winger to give competition to the under-performing Stewart Downing, while also giving them a few extra options.
But Kenny wisely opted out of a deal because signing him would have meant taking up a player who was low on confidence, lacked playing time and required high maintenance.
That is exactly a situation that LFC should be looking to avoid.
Dirk Kuyt Isn't Going Anywhere…
Clive Mason/Getty Images
…At least until the summer!
Dirk Kuyt smashed Liverpool's third goal—and his 50th in the Premier League—against Wolves on Monday.
The Dutchman only has three goals in all competitions to date, strongly indicating that this has been his worst season in a Red shirt since joining from Feyenoord.
Some of it comes down to him losing his regular starting spot as the team continues to rebuild under Kenny Dalglish.
But he has learned to adapt to his new role as a substitute and can hopefully be an impact player for the Reds.
This justifies Kenny Dalglish's reluctance to let go of Kuyt in the January window. Not only would he have lost a backup option, but also one of the hardest working players on the pitch.
No manager would want that.
So Much for the Closed Door Policy…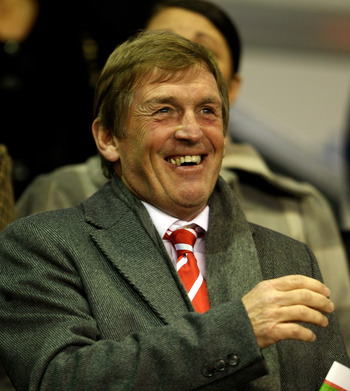 Clive Brunskill/Getty Images
This is Kenny Dalglish's first full season in charge and already, he has experienced more turbulence than he would have wished for.
I haven't been too critical about on-the-pitch issues, so far. But I do have a beef with something away from the pitch, and that is Kenny's insistence on conducting business behind closed doors.
Now, that is plain ignorance!
It just isn't possible to conduct a deal behind the doors these days. How else would Kenny like to justify the leak of Carroll-Tevez swap enquiry to the press?
Carroll—Tevez Swap. Is It Necessary?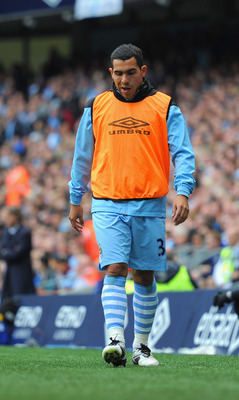 Michael Regan/Getty Images
It is totally unnecessary.
If there is any truth to the rumour, then I'm absolutely baffled at Liverpool's plans to bring in a striker who is going to turn 28 this week, and is probably in the worst shape of his career.
Carlos Tevez wants nothing to do with England and Liverpool should have nothing to do with a player who is a big hindrance to dressing room harmony.
Besides, he prefers to walk alone (see pic)!
Andy Carroll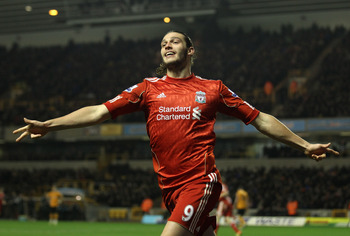 Clive Mason/Getty Images
For Liverpool supporters, January wasn't only about transfers. January was about Luis Suarez as well.
The Uruguayan missed the entire month due to his eight-match ban, making it the perfect time for Andy Carroll to prove his transfer worth.
He didn't grab the opportunity with both hands.
In fact, he came under much more scrutiny for failing to live up to expectations. The pressure just kept on piling until the lad found himself on the bench again.
But he has shown remarkable improvement to his approach play in the past week. His ability to deflect a header onto a strike partner's path has gone down well with the supporters and the coaching staff.
Carroll's performance against Wolves was encouraging. He got himself a goal to show against a Wolves side that was under-performing massively.
This doesn't mean that Carroll is back. What it means is he is a confident boy again.
He believes he can do the job and it is only fair if we can place a little more trust in the big striker.
Afterthoughts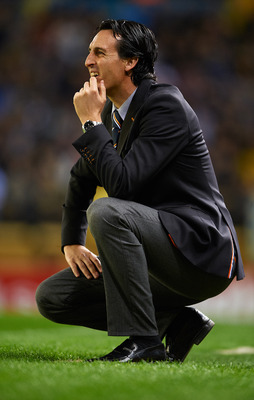 Manuel Queimadelos Alonso/Getty Images
The transfer window is closed.
Still, Liverpool's striking options remain a major cause of worry.
Luis Suarez is due to return next week. At least, Kenny should find a formation to include both Carroll and Suarez and make them play together.
If only Kenny could find a tactical solution to the Carroll issue, then Liverpool wouldn't need Tevez, Higuain or Cavani.
Liverpool will have one of the lethal strike forces in all of Europe in Andy Carroll and Luis Suarez.
Keep Reading

Liverpool: Like this team?