NBA Trade Rumors: Five Reasons the Utah Jazz Must Part Ways with Devin Harris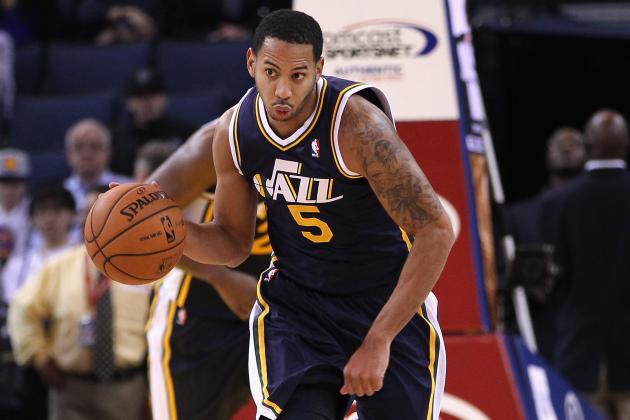 Ezra Shaw/Getty Images

In small NBA markets such as Utah, the departure of a player is often more painful and bittersweet than in larger markets where the coming and going of players is more commonplace.
Be that as it may, the NBA remains a business first--in every market--regardless of size.
Personal feelings need to be put aside and decisions need to be made for the good of the team, and, in the case of the Utah Jazz, trading starting point guard Devin Harris is a must.
According to ESPN's Marc Stein, Harris is on the trading block.
Here are five reasons why.
Begin Slideshow

»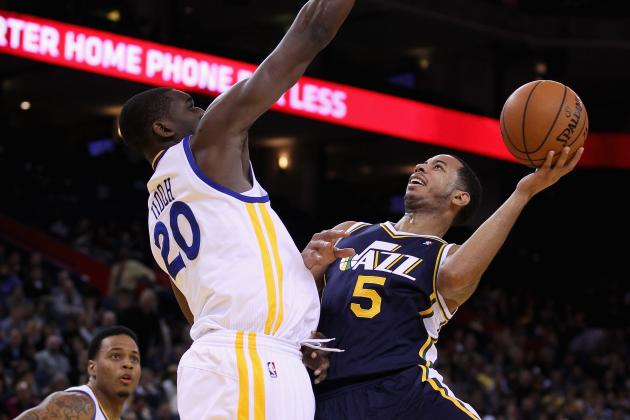 Ezra Shaw/Getty Images

Devin Harris holds a place in the Guiness Book of World Records as the "fastest man with a basketball," making it across a basketball court while dribbling a ball in 3.9 seconds.
While having a lightning-quick point guard is a boon for any team, Harris is much more of a combo guard than a pure point guard.
Utah's offense is predicated on constant movement, hard screens, cuts to the basket, and pinpoint passes to slashing players.
Harris is an average passer at best, and his assists average (4.6 per game this season) is much lower than any coach would like to see his point guard have, let alone Jazz head coach Tyrone Corbin.
Utah needs a player much more reminiscent of former great John Stockton, a mold that Harris doesn't fit.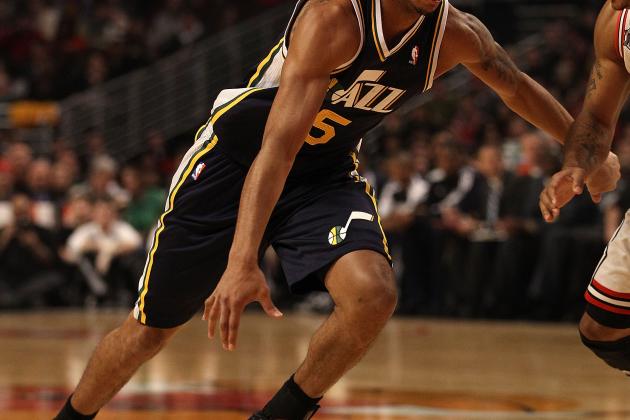 Jonathan Daniel/Getty Images

The majority of angry demands by Jazz fans for general manager Kevin O'Connor to trade Devin Harris have subsided since Harris's play has dramatically improved in recent games.
I, on the other hand, believe that since Harris is now playing up to his potential, it actually makes more sense to trade him now.
When Harris was in his early-season slump, his trade value was at an all-time low. Though NBA GMs are savvy enough to know what Harris can do on the court without him playing at optimum efficiency, the recent proof that Harris's skills didn't diminish or disappear over the elongated offseason have made Harris a much more attractive asset for a team in need of a starting point guard.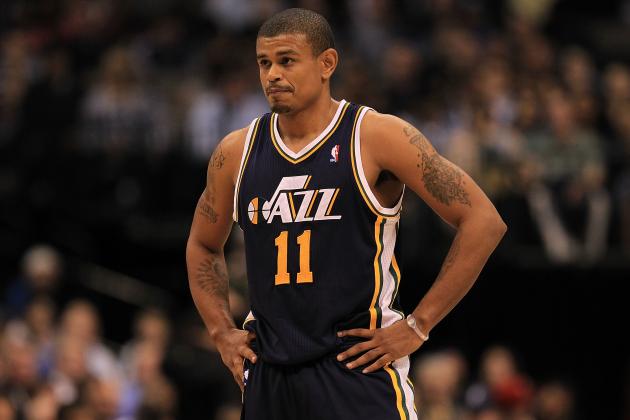 Ronald Martinez/Getty Images

Though the re-signing of veteran Earl Watson was overshadowed by the gambles Jazz GM Kevin O'Connor took on Josh Howard and Jamaal Tinsley, bringing Watson back has been the most important signing Utah's front office made this offseason.
Affectionately referred to as "The Bulldog" by Jazz broadcasters Craig Bolerjack and Matt Harpring, Watson would be the player most Jazz fans would point to if the question of, "Who has been the best point guard for the Jazz thus far?" came up for discussion.
Watson's defensive savvy, leadership, and stellar play have all played a tremendous role in Utah's surprising success. Basically, he is an ideal fit for the Jazz.
On offense, "The Bulldog" is a pass-first point guard who has also hit more than his fair share of clutch shots this season.
With Watson already on the roster, Utah has the luxury of dealing a guy like Devin Harris without the necessity of getting another point guard in return. Jamaal Tinsley appears to be more than competent enough to slide into the primary backup point guard role should Harris be dealt.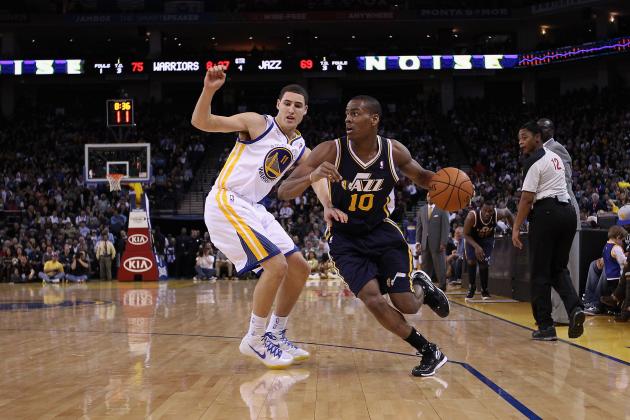 Ezra Shaw/Getty Images

While the Jazz are not loaded with point guards, Harris's departure would free up additional minutes for Alec Burks to continue to develop.
In addition to Burks' surprisingly accurate shooting (a concern on his pre-draft report card,) he also has the ability to play point guard for at least a few minutes per game.
Playing point will not only allow Burks to bank more playing time, but will also let him see the game in an entirely different way, helping to bring along his skills besides just getting to the rim.
Because C.J. Miles is a six-year veteran in the NBA, the fact that he is only 24 years of age is often lost on many Jazz fans who are frustrated with his decision making. Though Miles has logged thousands of NBA minutes, additional time on the court to get head coach Tyrone Corbin's system ingrained in his head will prove valuable for him and the Jazz.
Harris departing—and Burks getting run at point guard—will allow Miles to see more time on the hardwood and less sitting on the pine.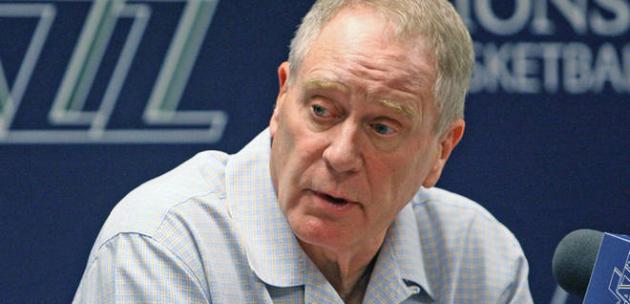 Lastly, we have the most obvious reason to trade Devin Harris: What can you get in return.
Though the Jazz have a good core of talent--a nice blend of veterans and youth—they do have holes that could be filled with by trading the former Wisconsin Badger.
Aside from Harris himself, the Jazz have a nice blend of veterans and youth on an exceptionally deep roster. Even Utah's 12th and 13th men, Jamaal Tinsley and small forward Jeremy Evans would be very attractive to the right team.
Though Utah's chemistry and cohesion would likely take a hit by further shuffling what is still considered a new roster, an educated and timely gamble could vault Utah into the top tier of teams in the Western Conference.