Fantasy Baseball 2012: Starting Pitcher Tiers (Updated)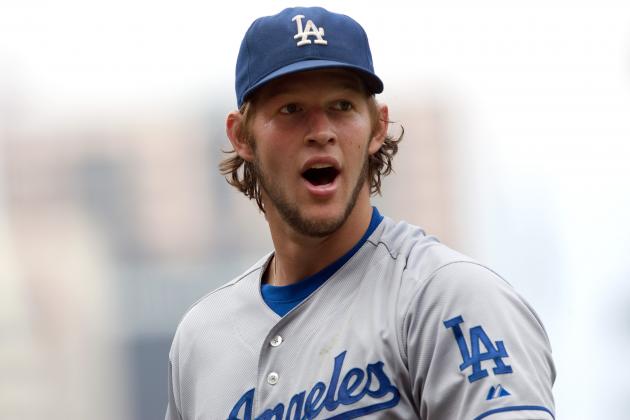 Kent Horner/Getty Images

Fantasy baseball drafts are right around the corner, and there's a lot of good pitching available. Here's my attempt at separating 40 starting pitchers into eight tiers.
Tiers are very subjective, and one player could easily be considered just good enough or just bad enough to be in the next higher or lower tier.
Let me know what you think.
Also, be sure to check out my other fantasy baseball tiers for first basemen, second basemen, shortstops, third basemen, and catchers.
Begin Slideshow

»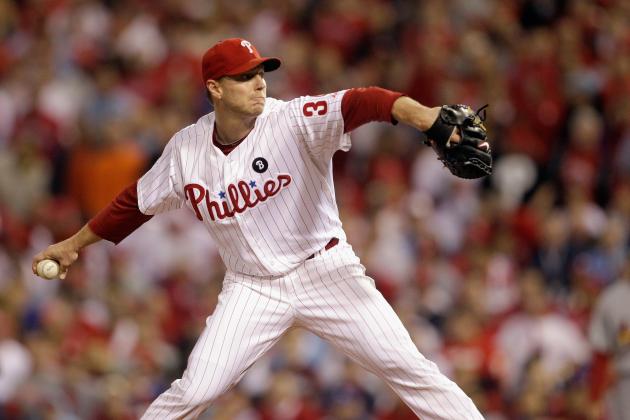 Rob Carr/Getty Images

Justin Verlander, Roy Halladay, Clayton Kershaw, Cliff Lee
Halladay had his usual Cy Young award-worthy season and is the most consistent pitcher in baseball. I wouldn't consider it crazy to take him with any pick in the first round.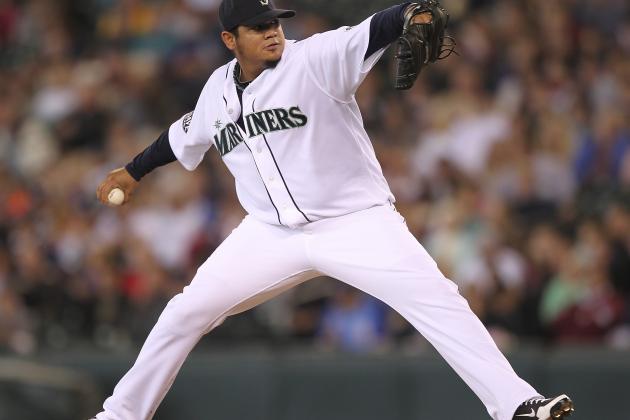 Otto Greule Jr/Getty Images

C.C. Sabathia, Jered Weaver, Felix Hernandez, Tim Lincecum
Since when does Tim Lincecum record more losses than wins? He went 13-14 in 2011, but still had the strikeouts he usually gets (220) and a great ERA (2.74).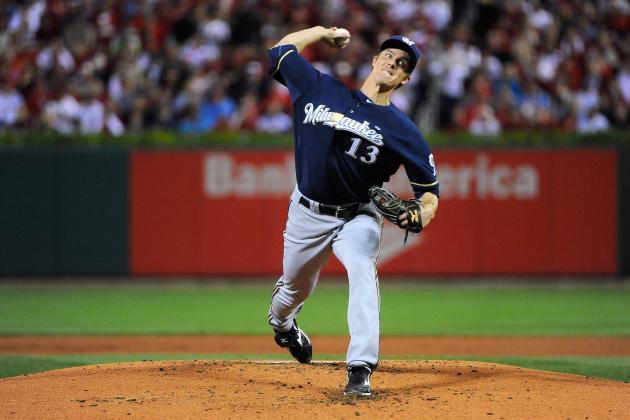 Pool/Getty Images

Dan Haren, Zack Greinke, Cole Hamels, Josh Johnson, David Price, Matt Cain
Haren didn't get a lot of attention because of Jered Weaver's success last season, but he actually had only two fewer wins (16) and more IP than Weaver.
Cain is a very Abel pitcher, especially in the NL West, except at Coors Field. He doesn't get the attention he deserves in a deep Giants pitching staff, but fantasy owners can appreciate 221.2 IP and a 2.88 ERA. His 1.083 WHIP was a career high.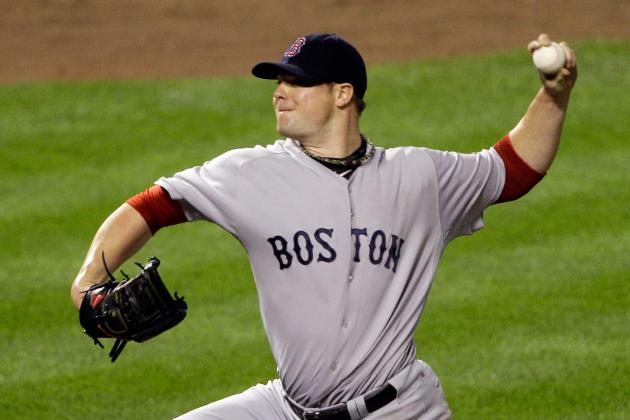 Rob Carr/Getty Images

C.J. Wilson, Ian Kennedy, Yovani Gallardo, Jon Lester, James Shields
Last season was the first time in three years that Lester didn't pitch at least 200 innings, but he still had great numbers with 15 wins, a 3.47 ERA and 182 K.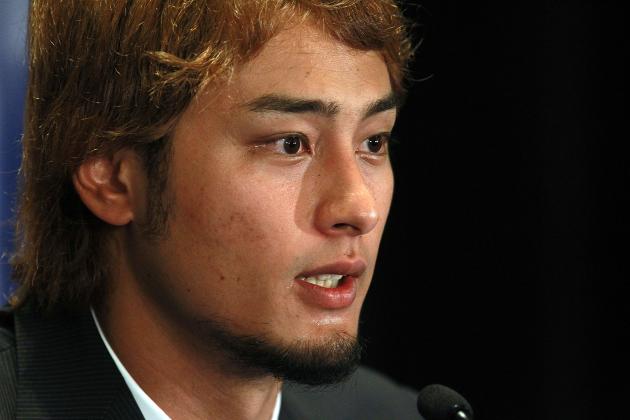 Ronald Martinez/Getty Images

Madison Bumgarner, Daniel Hudson, Tommy Hanson, Stephen Strasburg, Yu Darvish, Michael Pineda, Adam Wainwright
There are a lot of questions with this group, but a lot of potential as well.
Strasburg and Wainwright are coming off Tommy John surgery, but when healthy, they're two of the top 10 pitchers in the league.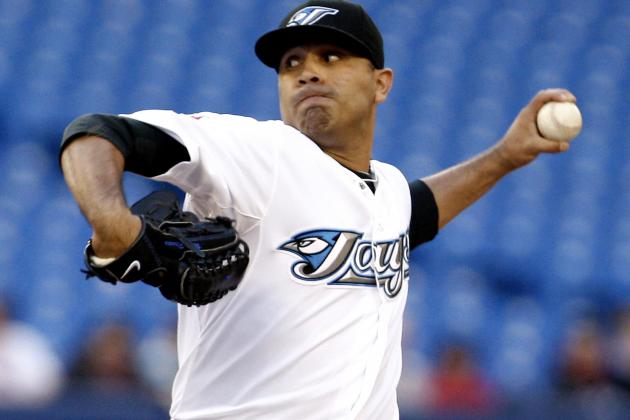 Abelimages/Getty Images

Josh Beckett, Ricky Romero, Brandon Beachy, Mat Latos, Chris Carpenter, Johnny Cueto, Jordan Zimmerman, Hiroki Kuroda, Matt Moore
Romero should be proud of himself. He pitches in the AL East, he's not on the Yankees, Red Sox or Rays, and he still posted an ERA under 3.00. That's pretty impressive, especially for pitching 225 innings. Latos was 9-14 last season but he has a career 3.37 ERA. Cueto missed some time due to injury in 2011, but in 24 games he still posted a 9-5 record and a 2.31 ERA. Kuroda will finally get the run support he's been looking for with the Yankees; 15 wins aren't out of the question for him.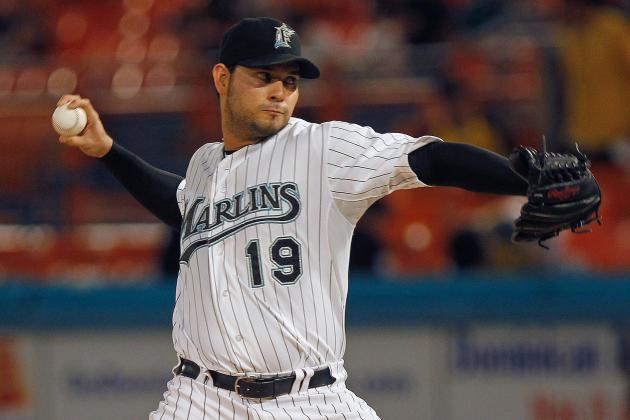 Mike Ehrmann/Getty Images

Matt Garza, Gio Gonzalez, Anibal Sanchez, Cory Luebke, Shaun Marcum, Brandon Morrow, Jeremy Hellickson, Ubaldo Jimenez
Jimenez hasn't been his same self since his All-Star worthy 19-8 record in 2010 with the Rockies. Though he gives up too many runs, his strikeouts were still up there (62 Ks in 65.1 IP with the Indians last season).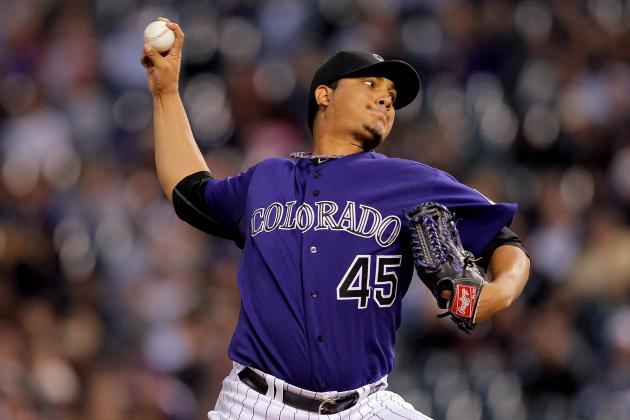 Justin Edmonds/Getty Images

Jaime Garcia, Max Scherzer, Ervin Santana, Alexi Ogando, Jhoulys Chacin, Justin Masterson, Jair Jurrjens
Santana had the lowest ERA and most innings pitched of his career in 2011, 3.38 and 228.2, respectively.