Podcast: Djokovic-Nadal, LeBron's Bicycle, Pro Bowl & Best Technology in Sports
January 30, 2012

Quinn Rooney/Getty Images
Did you watch the epic Australian Open tennis final between Novak Djokovic and Rafael Nadal? Do you want to hear a discussion about LeBron James while Queen plays under us? Do you like making fun of the Pro Bowl? Do you like random references to Styx? 
Today's show is for you!
Subscribe to the Wide Left podcast in iTunes here.
The Top Story
We talk about the Australian Open final and how amazing sports can often be, when a match we expected to be great somehow exceeded our expectations. With Djokovic clearly showing he's the best tennis player on the planet—playing in an era with two of the best players of all-time in Nadal and Roger Federer—this is a great time for tennis. Unless your name is Andy Murray.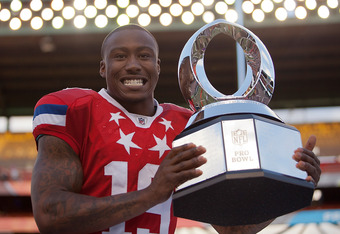 Kent Nishimura/Getty Images
Further Review
Sports that matter are better than sports that don't. There's no better way to talk about the amazing rundown of sports on Sunday than to start at the beginning with a tennis match that's one of the four most important matches of the year and end with the Pro Bowl, where players were getting booed on an early running play because they clearly didn't want to get hurt.
When the results matter, it's better. But it was also neat to have so much to watch this weekend; a weekend with ostensibly no NFL games.
If All-Star games are your thing, there was the NHL and, yes, NFL. If basketball is your thing, there was a ton of great college action, plus big NBA games.
Tennis? We covered that. Golf? Yep, that's back too. MMA? Check. Heck, there was even figure skating on this weekend (getting a better network timeslot than the NHL!). It was a good weekend for sports, helped out by events that mattered and, yes, Twitter. 
Watching games through Twitter makes you feel like you're in the biggest sports bar in the world, just without a bunch of different TVs.
Hello, the Media
We talk about the best technology in sports, from the first-down line to the challenge system in tennis. Is there a better use of technology in sports than the tennis challenge system, which determines the outcome in a matter of seconds, is completely definitive and gets the crowd involved?
Why can't other sports adopt this? We're looking at you, NFL and MLB.
Oh, we love the slow-motion replays of tennis faces too. That should be its own 30-minute special.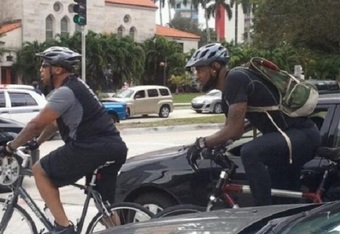 LeBron, LeBron
Which is cooler, dunking over another man, or riding your bicycle to work? What if the bicycle was emblazoned with your nickname? 
What if that nickname was King James?
A Look Ahead
We discuss the Super Bowl, which is just six days away. Who is going to win? Should you bet the over? And, more importantly, what commercials will we remember next Monday?
We talk about that, and discuss if we're happy that Matthew Broderick has reprised his Ferris Bueller character for an ad, or upset that the ad is for a car company, not an upcoming sequel.
All that, and at least two different Styx songs because Nick mentions them and, for some reason, I have a lot of Styx on my computer.  
Domo arigato.