Pittsburgh Steelers: 5 Potential Replacements If Keith Butler Departs for Indy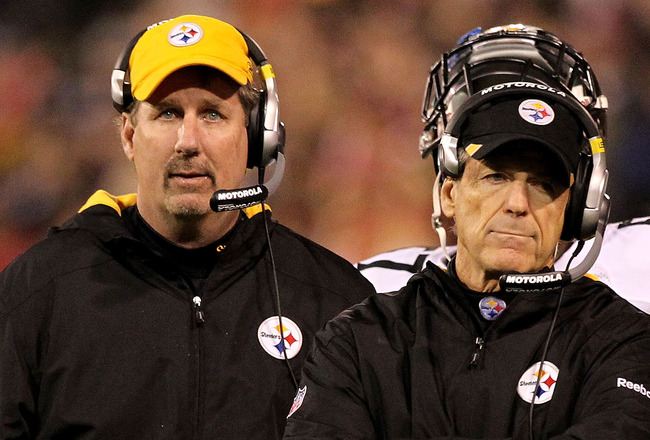 Karl Walter/Getty Images
It's been a news-filled weekend for Steelers fans, who first found out that embattled ex-offensive coordinator Bruce Arians was ending his extremely brief retirement and to take the offensive coordinator position with the Indianapolis Colts under new coach Chuck Pagano.
On Sunday, the fans got a shock when it was announced that linebackers coach and rumored future defensive coordinator Keith Butler was set to interview with Indianapolis for its defensive coordinator post.
Here's a look at some potential replacements if Butler exits.
Jerry Olsavsky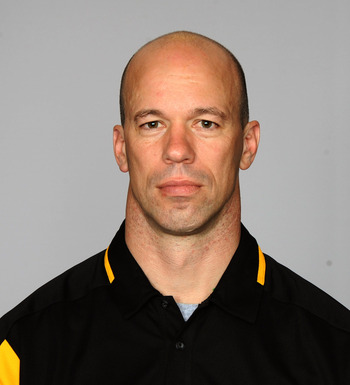 Handout/Getty Images
This just makes so much sense to me.
Olsavsky played for the Steelers from 1989 through 1997. He was a linebacker for Pittsburgh and a good one. He was part of several great defenses put together in the 1990s by Dick LeBeau before he left for Cincinnati to coach the Bengals.
Olsavsky has been coaching since he hung up the cleats. Last year, he was brought on by the Steelers as a defensive assistant, replacing Lou Spanos. Olsavsky seems like a shoo-in to move up to linebackers coach as long as he's got the trust of Mike Tomlin and LeBeau.
Levon Kirkland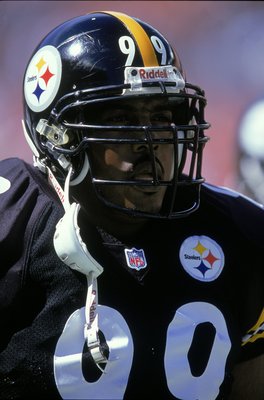 Harry How/Getty Images
Here's another former Pittsburgh linebacker who's familiar with LeBeau and with the team's defensive schemes. Kirkland was in Pittsburgh from 1992 through 2000 and was a member of the NFL's 1990s All-Decade team.
Since leaving the playing field, Kirkland has been coaching at the high school level. He's been a linebacker coach and currently is the head coach at Shannon Forest Christian School in South Carolina.
Making the jump back to NFL coaching is a big leap, but Kirkland knows the position's ins and outs and would likely be a good, reliable candidate. If not as a linebackers coach, he may be a candidate to take over Olsavsky's position if he moves up to the spot.
Greg Biekert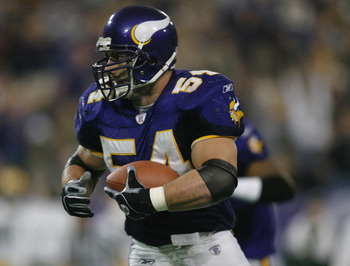 Elsa/Getty Images
Biekert was most recently a linebackers coach for the Oakland Raiders, but was part of the staff-wide purge after the 2011 season ended with Hue Jackson's firing. Biekert is a former player, playing from 1993-2003 with the Raiders and Vikings.
With most coaching staffs (save for Indianapolis, Tampa Bay and Oakland) completed already, grabbing a good coach with some NFL experience is going to be difficult. A guy like Biekert, who's available and has playing experience as well as some time coaching, could be a steal for the Steelers.
Joe Baker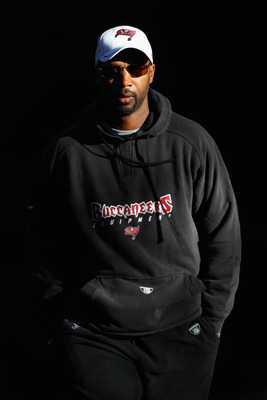 Dean Mouhtaropoulos/Getty Images
Baker most recently served as the linebackers coach for the Tampa Bay Buccaneers. He held that position for two seasons, and his status is up in the air as new coach Greg Schiano puts together his first-ever NFL coaching staff.
Baker has worked with a mix of veterans and young players, something that can come in handy in Pittsburgh as the Steelers work into a transitional period with older players like James Farrior and younger players like Stevenson Sylvester vying for playing time and potentially a starting job. His expertise could be valuable.
John Mitchell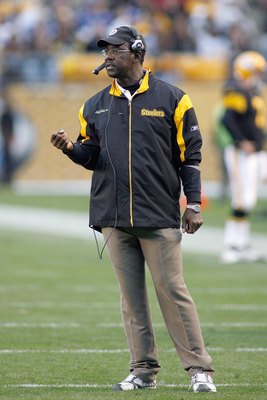 Rick Stewart/Getty Images
John Mitchell wouldn't be a linebackers coach replacement, but he could be the next heir apparent for Dick LeBeau if the team has to replace him in a year or two.
Mitchell has coached with the Steelers for 18 seasons as defensive line coach. He's the longest-tenured member of the staff and is listed as the assistant head coach. He could be a shoo-in for coordinator if LeBeau leaves as no other heir apparent is on staff.
There are no guarantees that Mitchell would be considered or if he even wants the job, but he'd be the most likely as Carnell Lake, the other defensive position coach, is only just beginning his coaching tenure. Other potential coordinator replacements in the future would be DeShea Towsend and Ray Horton, both working in Arizona at this time.
Keep Reading

Pittsburgh Steelers: Like this team?