UW Recruiting 2012: 7 Things Badgers Are Hoping for on National Signing Day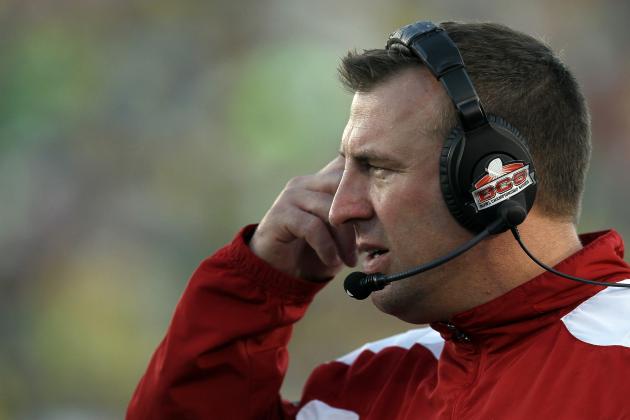 Stephen Dunn/Getty Images

With National Signing Day just a few days away, coaches across the country are working overtime to secure commitments and fill in the missing pieces on their rosters for next season.
At Wisconsin, things are no different.
Following the departure of a slew of assistant coaches and two big-time losses on the recruiting trail in offensive tackles Kyle Dodson and J.J. Denman this offseason, head coach Bret Bielema is just hoping to get to Feb. 2 without suffering any more departures.
Here are seven things the Badgers will be hoping for on National Signing Day.
Begin Slideshow

»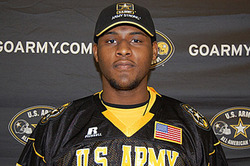 First, highly-touted offensive tackle Kyle Dodson decided to reopen his recruitment.
Then, J.J. Denman—another top ranked OT—changed his mind about the Badgers, citing the departure of too many assistant coaches.
With just a few days between now and National Signing Day, Wisconsin head coach Bret Bielema is hoping to avoid any more unpleasant surprises.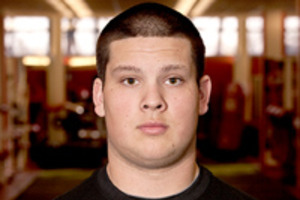 Losing players is no fun, but stealing away a top prospect at the last minute is.
Take, for example, J.J. Denman.
After deciding against Wisconsin, Denman settled on Rutgers. Once he did, then-Scarlet Knights head coach Greg Schiano bolted for the NFL.
It's unlikely Denman would switch back to the Badgers, but you never know.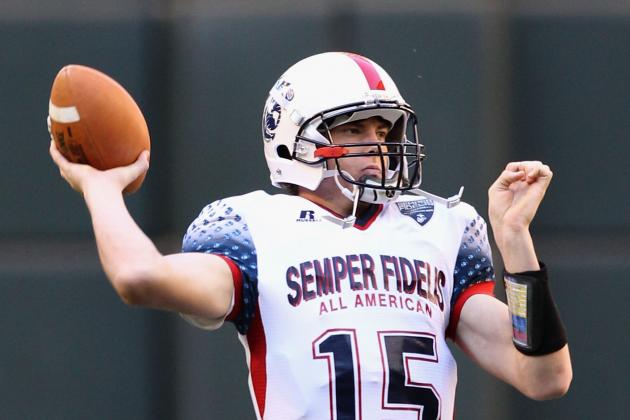 Christian Petersen/Getty Images

The last time the Badgers signed a big-name high school quarterback, it was Curt Phillips.
Knee injuries quickly derailed what could have been a productive career for Phillips, forcing Wisconsin to rely on the lesser-known (albeit successful) Scott Tolzien and senior-transfer Russell Wilson the past couple of years.
With the season Wilson had, maybe it was a blessing in disguise.
Still, Bret Bielema and company would love to have a highly-touted QB recruit pan out.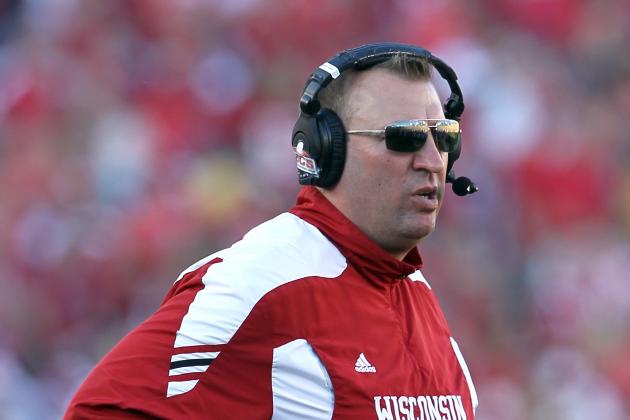 Stephen Dunn/Getty Images

After a hot start, the recruiting trail has cooled off considerably for Wisconsin.
To date, the Badgers have secured just 12 commitments.
Bielema's 2012 class—which is rated 47th best by Rivals.com—is tied with USC for the fewest number of commitments in the Top 50.
If the Badgers are ever going to reach that next, elite level, they need to get deeper.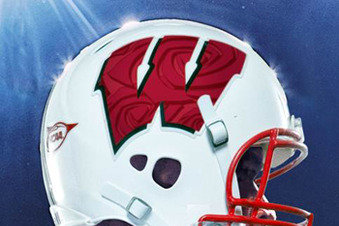 Following back-to-back Rose Bowl appearances and an increased national profile due in large part to the play of Russell Wilson last season, there's no reason the Badgers shouldn't be a top destination for high-profile recruits across the country.
The 2012 class does include a handful of big names, but Bielema has also lost a couple of prized recruits.
With Urban Meyer now at Ohio State and Michigan on the rise again, Wisconsin needs to capitalize on their recent success while they still can.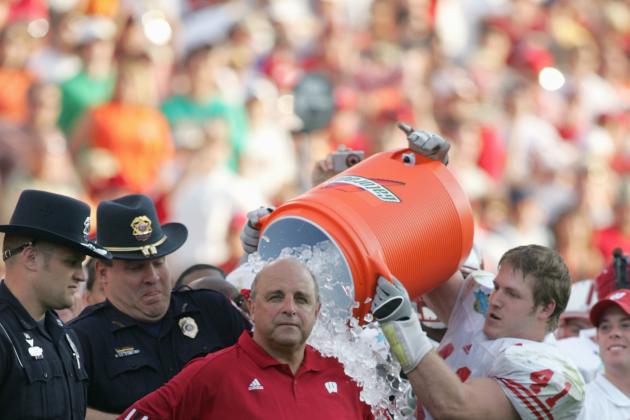 Doug Benc/Getty Images

When Barry Alvarez was the head coach at Wisconsin, he said "Our heart and soul comes from Wisconsin, but our hands and feet come from the south."
That hasn't always been the case over the years, and when it isn't, the Badgers usually suffer.
Kudos to Bret Bielema for reaching outside the state of Wisconsin in 2012—eight of his recruits are from outside the Badger state.
To remain successful, UW is going to need to continue to compete for recruits on the national level.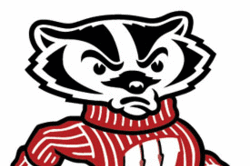 Despite sometimes small classes and a lack of big names, Bret Bielema has done pretty good for himself on the recruiting trail as head coach of the Badgers.
After all, you don't win back-to-back Big Ten titles without accumulating some serious talent.
Recruiting rankings are an inexact science to say the least, and all that really matters is the product on the field.
If history is any indication, Wisconsin will be getting some very good football players this week.