Giants vs. Patriots: 4 Worst Starters of Super Bowl XLVI
January 29, 2012

Jim Rogash/Getty Images
The New York Giants and the New England Patriots may be in the Super Bowl—but that does not mean that they're perfect. 
They may be the best of the best right now, but they certainly have their flaws. 
With that being said, let's take a look at the four worst starters of Super Bowl XLVI.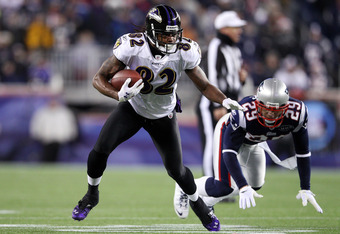 Elsa/Getty Images
Sterling Moore, DB New England Patriots
Sterling Moore may have been the hero in the AFC Championship as he knocked the ball out of Lee Evans' hands at the last second, but don't let that fool you—he simply isn't that great. Perhaps he got lucky and was in the right place at the right time.
Moore is one of New England's weakest links to their 31st-ranked defense in the NFL.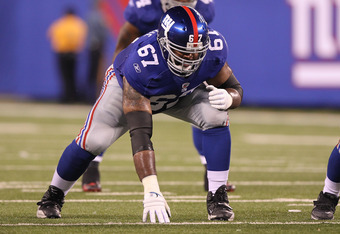 Al Bello/Getty Images
Kareem McKenzie, RT New York Giants
The two biggest flaws in the New York Giants offensive attack is their run game and their pass protection—and some of that blame falls on Kareem McKenzie, New York's starting right tackle. 
McKenzie has started in all 16 games this season for the Giants but has allowed a whopping 6.5 sacks.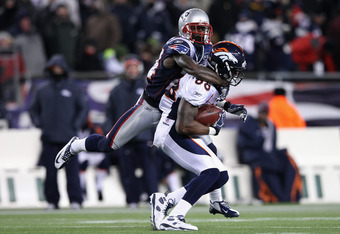 Elsa/Getty Images
Kyle Arrington, CB New England Patriots
Kyle Arrington may lead the Patriots in interceptions, as he's recorded seven this season—but let's put this into perspective. 
Arrington either is able to get an interception or he is beat badly. 
For a cornerback to record a whopping 88 tackles, that simply means that quarterbacks are always throwing his way because the man that he is covering is always open.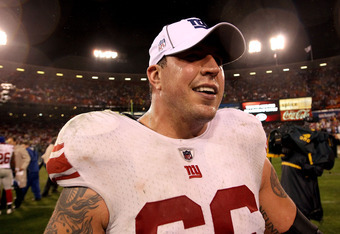 Ezra Shaw/Getty Images
David Diehl, LT New York Giants
One of New York's biggest flaws on their offense is their pass protection, as Eli Manning had been beaten up all season long. He was sacked a total of 28 times. 
A team's starting left tackle should be the team's best pass protector as he's protecting the quarterback's blindside—that's not the case for the Giants.
The team's starting left tackle David Diehl has allowed 6.5 sacks this season and could be a problem heading into Super Bowl XLVI against New England's pass-rush. 
Be sure to check out Tony Santorsa's blog: PatriotsPlus