Pittsburgh Steelers: What Can They Learn from the Super Bowl Participants?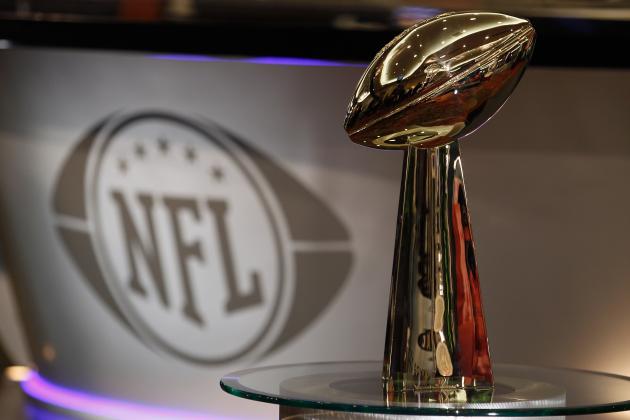 Scott Halleran/Getty Images

Only one team doesn't experience disappointment to the end of their season and not only did the Pittsburgh Steelers end their season in disappointment, but also ended it all too soon.
Pittsburgh will have a different look next year as they are expected to be approximately $25 million over the salary cap and will be under a new offensive coordinator for the first time since Mike Tomlin took over as head coach in 2007.
The impending changes are not necessarily a bad thing. Status quo is not enough to compete with a championship and the Steelers must make adjustments to their team if they want to stay ahead of the competition.
With a solid core already in place do not expect many major changes. Remember, this was a 12-4 team that beat the Super Bowl-bound New England Patriots in the regular season and faced many injury issues as the season came to a close.
What type of changes should be expected? Well, look no further than the teams in the Super Bowl.
The NFL is a copycat league that is based on trends and right now, the trend setters are going to be the Patriots and New York Giants.
It can be argued as to whether or not they are the best two teams in the league, but they are the final two standing and one will walk away as champions of the NFL.
Pittsburgh does things the "Steelers way" and that has brought them a lot of success. However, there are some things to like about the two Super Bowl participants that the Steelers can learn from and apply to next year's team with the hope that they can make it back to the big game.
Begin Slideshow

»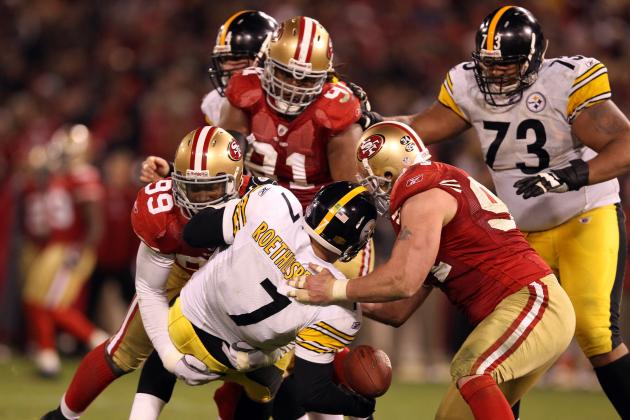 Ezra Shaw/Getty Images

This will not surprise you, but Ben Roethlisberger was sacked more than both Tom Brady and Eli Manning.
Roethlisberger was sacked 40 times this season compared to 32 times for Brady and 28 times for Manning. It should be noted that both Brady and Manning had more pass attempts than Roethlisberger this season.
Interestingly enough this did not have a major difference in turnovers.
Roethlisberger threw 14 interceptions and fumbled the ball eight times, losing five of them.
By comparison, Brady thew 12 interceptions and had six fumbles (two lost) and Manning had 16 interceptions and eight fumbles (four lost).
However, as the third-most sacked quarterback in the league, Roethlisberger lost 269 yards which was only behind rookie Blaine Gabbert and Tarvaris Jackson, who both lost 293 yards.
More importantly, the Steelers need Roethlisberger to stay healthy as he approaches 30 years old. Both Brady and Manning started all 16 games this year while Roethlisberger was severely hobbled by an ankle injury at the end of the season.
It is no wonder that team president Art Rooney spoke about this in his season ending address.
"I'm not sure if I'd say change his style of play. He may need to tweak it a little bit, but Ben is Ben, and you wouldn't want to try to convince him to completely change his game. A lot of what he does is the reason he is successful," Rooney told the Pittsburgh Post-Gazette. "On the other side of the coin, he is turning 30, and we do need him to stay healthy, and taking fewer sacks would probably help that equation."
Christian Petersen/Getty Images

Do not take the report that Rooney wants the Steelers to go back to their "blue collar" identify too seriously. I would anticipate this identity would mean that Rooney wants the Steelers to be more physical on the offensive line and do better with their situational running game, not shift to the "three yards and a cloud of dust" offense.
There is no reason to shift back as they are built for the passing NFL now and as evident from the Super Bowl participants, the passing game matters.
First, this does not mean that the running game should be an afterthought. That is how it had all too often been treated in Pittsburgh and even this season, despite their 4.4 yards per carry, the Steelers could have done better with situational running.
Even though both the Giants and Patriots had fewer rushing yards than the Steelers, New England (18) and New York (17) had more rushing touchdowns than Pittsburgh (13).
Ideally, the Steelers can get back to using the run to set up the deep ball rather than force feeding deep passes to Mike Wallace.
But it just isn't yardage that matters when throwing the ball. The Steelers (10th) were not ranked far behind the Giants (5th) and Patriots (2nd) in passing. Roethlisberger threw for 4,077 of the team's 4,333 passing yards in 2011.
Instead, it is the points that came as a result from the passing game. Roethlisberger had a good, but not great, season throwing for only 21 touchdowns.
Manning threw for 29 touchdowns and Brady 39. That helped the Giants score 24.6 points per game and the Patriots 32.1 points per game.
That is a significant upgrade over the Steelers' 21st-ranked scoring offense which scored 20.3 points per game.
Pittsburgh has the type of talent in the passing game that should be scoring at least another touchdown each game and with their defense as good as it is, that would be the offensive production to make the Steelers elite and championship contenders again.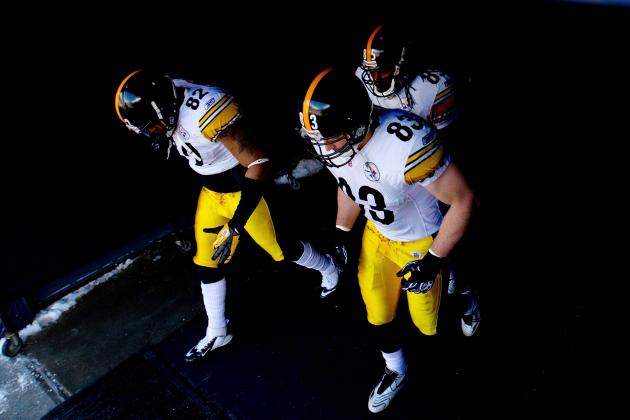 Justin Edmonds/Getty Images

No one is going to mistake Heath Miller for Rob Gronkowski and Weslye Saunders for Aaron Hernandez. That does not mean that the Steelers couldn't use their tight ends more.
That may be a lot to ask for since the Steelers have so many good young options at receiver, but when that isn't working the tight ends are a great alternative.
If the Steelers want to use their tight ends more, they will need to get the offensive line together so they do not need to stay in to help with the edge pass-rushers.
However, if they can get Miller and Saunders involved, the Steelers could find themselves having more success in the red zone.
New England is always changing their offense to fit their talent and this year it was with their two athletic tight ends.
Gronkowski had a historic season with 17 touchdowns on his 90 receptions. He had an impressive 14.7 yards per reception and was a complete mismatch for opposing defenses.
At 6'6" Gronkowski will catch anything that comes near him. Miller has the size, but not the same athleticism. Still, he will catch virtually anything that comes his way.
New England's second option, Hernandez, caught 79 balls and seven touchdowns. That is only one less than Wallace, who led the Steelers in receiving touchdowns.
Miller caught 51 balls for a career-best 12.4 yards per reception this year. Those totals are pretty good, but his two touchdowns could certainly be better.
Saunders has the potential to be a valuable second option and would provide Roethlisberger with another 6'5" target. But if the Steelers do not think he is the answer, finding a second tight end for their offense could be a valuable addition.
They do not need another Miller-type tight end. Instead an athletic tight end who could stretch the field and prevent mismatches for opposing defenses would make the Steelers offense more versatile and unpredictable.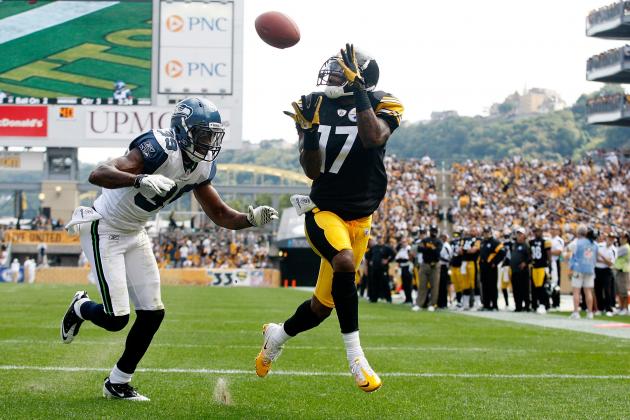 Jared Wickerham/Getty Images

Pittsburgh's receivers can be physical, but Wallace, Antonio Brown and Emmanuel Sanders are more speed oriented.
In New York, there are two pretty good physical receivers with Hakeem Nicks and Victor Cruz.
Both receivers had over 1,000 yards this season and impressive averages (15.7 for Nicks and 18.7 for Cruz). More importantly, they were productive on the scoreboard.
Cruz led the Giants with nine touchdowns and Nicks wasn't far behind with seven touchdowns. Mario Manningham added another four scores.
The Steelers were led by Wallace, who had eight touchdown receptions while the other eight touchdown passes thrown to receivers were split among Brown, Sanders, Hines Ward and Jericho Cotchery, who all caught two each.
Pittsburgh needs a secondary option behind Wallace to be a dependable scoring threat. This is particularly important in the red zone where the Steelers struggled.
Ward is the ideal fit as he is extremely physical and can find space in tight zones. However, as he slowed down over the course of the season, he was phased out of the lineup. Cotchery is another option.
The problem is that there are questions as to whether or not Ward and/or Cotchery will be back next season.
Even if only one does not return, the Steelers should consider investing a mid-round draft choice in a big, physical receiver who can compliment their fast corps already in place.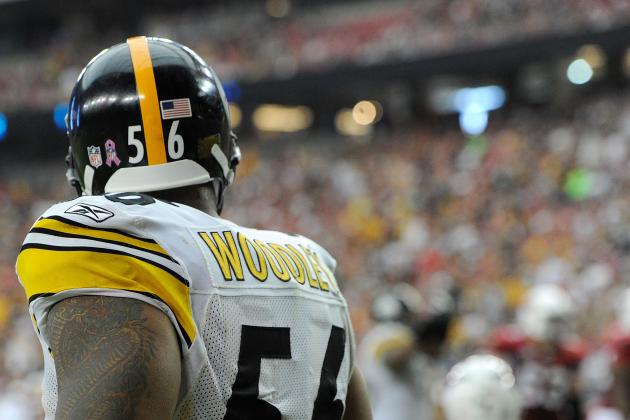 Karl Walter/Getty Images

Getting to the quarterback was one of the Steelers biggest problems this season.
Injuries to James Harrison and LaMarr Woodley slowed down the only two pass rushing threats that the Steelers had and it was reflected as the team only had 35 sacks this season.
Pittsburgh's pass rushing duo had 18 sacks and no other defender had more than three sacks (Brett Keisel and Jason Worilds). The biggest disappointment was Lawrence Timmons, his lowest total since he began to get significant playing time in his second year.
New York, with 48 sacks, was only two sacks behind the Philadelphia Eagles and Minnesota Vikings for the league lead.
The Giants had five players with at least four sacks. Over the years they have accumulated a number of outstanding pass-rushers through the draft which has helped them if anyone has went down with an injury.
The lack of other pass-rushers on the Steelers' roster hasn't been from a lack of effort.
Worilds was a second-round draft choice who has been a disappointment and did not show a whole lot in his action this year.
There are hopes for Chris Carter, but he is at least another full season away before we are to expect anything from him.
This is an area that the Steelers may consider once again in the draft.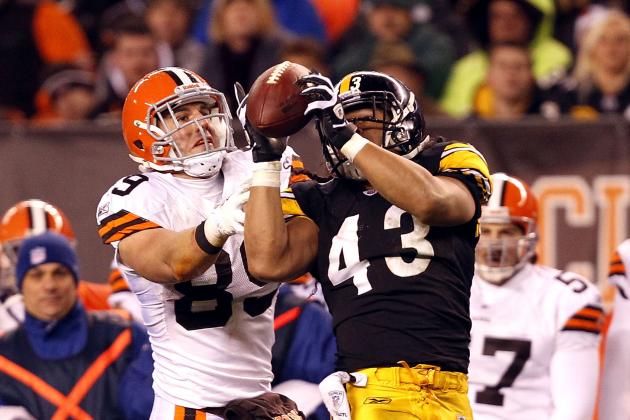 Matt Sullivan/Getty Images

Another well-known problem for the defense was creating turnovers this year and that could likely be connected with the lack of pass rush.
The Giants were near the top of the league at getting to the quarterback and was in the middle of the pack, but still had five more sacks than the Steelers.
Despite the Giants and Patriots defenses being ranked lower than the Steelers in yards and points, they were far ahead in turnovers and that is one of the reasons why they are playing for the Super Bowl.
New England was tied for second in the league with 23 interceptions and the Giants were not far behind with 20. Both defenses added 11 fumble recoveries.
By comparison, Pittsburgh's defense only had 11 interceptions and four fumble recoveries. The Steelers need better production from their playmakers on defense and they need to get back to getting to the quarterback to help force the turnovers.
By putting their offense in better position, the defense can help the offense put more points on the board as well.
Winning the turnover battle, maybe more than anything else, is a key that has helped this year's participants get to the Super Bowl and it can help be what get the Steelers back.
Follow me on Twitter @ChrisG_FC