WWE: 20 Things the WWE Needs to Do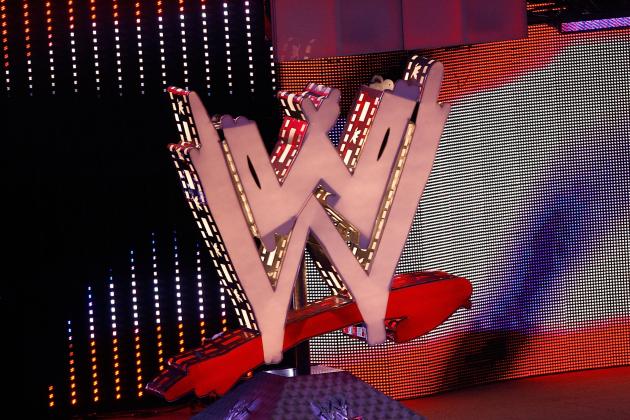 Jim Rogash/Getty Images

The WWE has improved an awful lot since the train wreck year that was 2009, but by no means are they the finished product. There are still many things I think they need to improve their product going forward. Do they need to go completely backwards and copy everything that made them a success in the 1980's and the Attitude Era, no, but it wouldn't hurt to take some things out of the book from that time.
Without further ado, these are the 20 things I feel they need to do in no particular order.
Begin Slideshow

»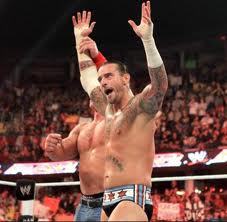 Remember back in the day when HHH, Rock, Austin, Angle, 'Taker, Kane, etc. were at the top of the company? Think back to that time. Now, in late 2000 to early 2001, let's say you have the face tag team of The Rock, Steve Austin and The Undertaker against the heel team of Triple H, Kurt Angle and Kane.
Got that? Now, over the course of that match, you'd hear the commentators refer back to the rivalry between, let's say, Rock and Austin and how they were teammates on the night. You'd see hesitant tags in and out of the match from that team, you'd see staredowns before, during and after the match, maybe you'd get a cheap shot from one of them after the match and you'd still get the sense that just because they're both faces and respect each other that they don't like each other.
Today, you get Cena tagging with Orton, Cena tagging with Punk, Orton tagging with Punk, Edge tagging with Orton, Edge tagging with Cena, Punk tagging with Big Show, Sheamus tagging with Cena, Sheamus tagging with Orton, Sheamus tagging with Santino (not as big as the other feuds, but remember when Sheamus was using Santino to get to Morrison?). Well, all those guys tag together or have tagged together in the last couple of years with maybe little mention of their feuds.
They make it out that just because a wrestler becomes a good guy means he likes all good guys—the same with heels. How unrealistic is that?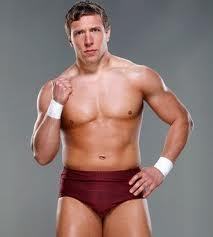 Throughout NXT Season 2, WWE mentioned that Michael McGillicutty is Mr. Perfect Curt Hennig's son. Everybody knew he was Mr. Perfect's son, yet just because of some stupid trademark fiasco they decided his ring name was going to be Michael McGillicutty rather than Joe Hennig, which would make him at least a bit credible.
Bryan Danielson was a known name before he came to the WWE; everyone knew he was one of the best wrestlers in the world. What did some genius in the WWE do? Switch around the name and take the "son" off Danielson.
What was wrong with keeping Husky Harris as Windham Rotunda, two well known names in wrestling?
Tyler Black is going to come in as Seth Rollins, Claudio Castagnoli is going to come in as Antonio Cesare, Jon Moxley is going to come in as Dean Ambrose. I bet they'll rename Richie Steamboat, Bo Rotunda and they've already renamed Eddie Guerrero's daughter Shaul Racquel Diaz. And after all of them, they decide to let one of the worst performers I've ever seen in David Otunga keep his own name. It baffles me.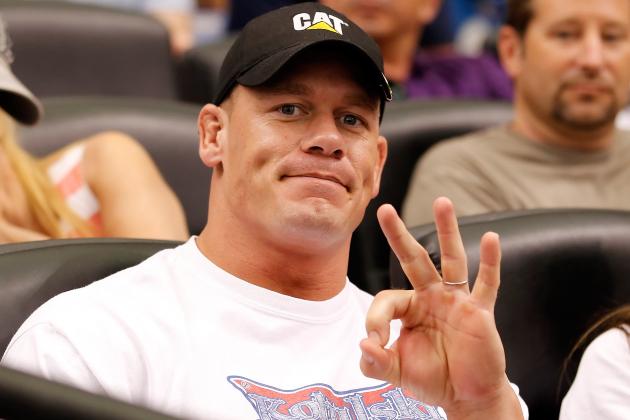 J. Meric/Getty Images

I don't hate John Cena, but it's pretty obvious he gets under some people's skin. If their not going to turn him heel, which I think is pretty obvious, then Cena should take a six- to 12-month break after WrestleMania.
I know they think Cena improves the ratings and is a major merchandise draw, but here are my thoughts on that. He doesn't have a huge effect on ratings, so having him take a break for a few months wouldn't do that much, and who knows what exactly would happen if he goes away? Ratings could eventually improve if they build the company around new stars.
I think Cena will be a huge merchandise seller if he's there or not. Austin and Rock are, and besides, CM Punk is the number one merchandise draw right now. If he goes away and comes back with a brand new character like Jericho, it could be great for him, and I also think some time off will be good for him as he's pretty beat up.

Raw and Smackdown are still the No. 1-rated shows on their respective networks; they are in no danger of being cancelled.
They are probably never going to reach the heights of the Attitude Era again, but who knows? It took fans a year-and-a-half to buy in to Stone Cold Steve Austin, which caused the massive change in ratings. That could happen if the WWE invested some time in a star like they did with him.
I think they have the ability to at least break 4.0 again.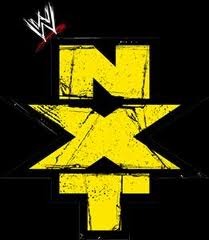 It's been 10 months; the other four seasons lasted four months. Since the second season, the show has gone downhill. In the first two seasons, they had credible superstars as mentors and some good talent on the show. Since then it's been a bunch of jobber mentors and mediocre talent.
I don't think they can fix it now, so canceling it and starting a new show would be the smartest move.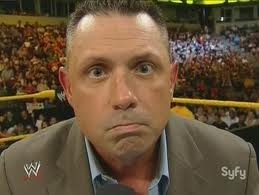 What annoys me the most about the commentators these days is they don't call a move by it's name. Seriously, when you have legendary wrestlers like Jerry Lawler and Booker T saying, "That was a great move," or, "Did you see that move?" I think it's insulting to the business.
William Regal, from the little I've seen of NXT, actually calls moves by their names. But again, that's on NXT.
Then you've got Michael Cole calling a powerbomb a powerslam.
I honestly think Jerry Lawler should just go to a backstage role, Michael Cole should become a manager or something, keep Booker T on Smackdown with Josh Matthews and move William Regal up to Raw and bring back Joey Styles as a commentator.
And put JR in their headsets if they need help instead of the crap you know Vince McMahon screams down the headsets these days.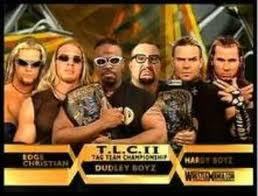 This is a must on everyone's list. I grew up on the New Age Outlaws, APA, Too Cool, Hardy Boyz, Dudley Boyz, E&C, etc., so it's pretty safe to say I was spoiled when I started watching wrestling, but it didn't end there.
The WWE continued producing great tag teams up to 2008. Los Guerreros, Benjamin and Haas, London and Kenderick, Miz and Morrison, MNM, Cade and Murdoch were just a few great teams up to that time.
But since they unified the tag titles, it's been terrible. They barely get defended at PPVs, when they do get defended they aren't given enough time and tag teams never get any promo time to show the other side of their game. Honestly, if they invested enough time into the tag team division, as they did with the Lawler/Cole/JR storyline, it would be brilliant.
I like Nickelback and I like Green Day and I liked those songs and was pretty happy when they debuted as the theme songs of Raw and Smackdown. But over time they have just become painful to listen to. It's been three years since that Nickelback song debuted on Raw and about two years since the Green Day one debuted on Smackdown.
I think it's about time they were changed. I for one loved "I Want To Be Loved" by Papa Roach for Raw, and I also loved the Smackdown theme song from 2007, "Rise Up" by Ryan McCombs.
That's what the WWE needs to go back to with their theme music for the shows—not necessarily those songs, but songs from bands who aren't well known.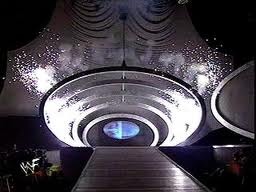 Talking about the theme songs brings me onto the titantrons. They suck, plain and simple. They just look generic; every show has the same one with the HD screens.
It's been like this for years, and I for one think it's one of the reasons WWECW failed in the end. That little door sort of titantron made the show feel unique like the old ECW. Then they changed it and it just looked like the minor leagues compared to Raw and Smackdown.
I miss the old Smackdown set with the rings around the Smackdown logo at the top of the stage with the oval shaped screen off to the side. Then when they had the big fist set, Smackdown didn't even have a ramp.
Raw, on the other hand, just looked like the A show with its plain screens and big stage and ramp. They need to change them. Honestly, bring back individual titantrons.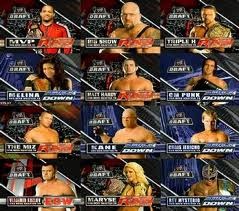 I for one don't think the brand extension should end. It worked when it started for the first five years. In 2002, everyone had to be drafted; they didn't have one in 2003; in 2004, they had a couple of drafts on the show and a couple after it; in 2005, they had a couple over a period of three months; in 2006, they had two for the ECW brand, and in between those times, guys often switched shows after they came back from injuries.
But then it started with the current format in 2007, where basically every superstar gets drafted. That's when they ruined it.
This was basically the point of the draft summed up between two guys. Between 2002 and 2004, Triple H was the top guy on Raw, Brock Lesnar was the top guy on Smackdown. In that two-year span, I can't recall them crossing paths; they certainly didn't feud. If Brock had stayed in the WWE longer and he ran out of opponents, and HHH ran out of opponents, then I'm certain they would have crossed paths and feuded maybe in 2005 or 2006, but the draft kept them from each other for two years.
We're now at the stage where everyone on Raw and Smackdown have feuded with each other. Orton and Sheamus feuded on Raw throughout 2010, yet they both got drafted to Smackdown which led to Sheamus turning face. CM Punk, Big Show and Mysterio all feuded on Smackdown, then they all moved to Raw.
You also had a lot of wrestlers who were a staple of a certain brand. If they had kept the draft at five to 10 wrestlers per brand for the last five years, then we'd be left with a lot more feuds. Three main event wrestlers, three mid-carders, three lower-card wrestlers and one diva would be a perfect draft for each brand.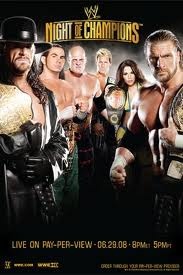 You know how to make titles matter? Make each champion credible; don't book title reigns that don't make sense (Mysterio's WWE title reign this year) and have regular title matches on PPV and TV.
Obviously, every title can't be defended on PPV because that would totally diminish the gimmick of the Night of Champions PPV.
Champions must never lose while champion, not more than once anyway, or they won't be seen as credible champions by the fans. Past champions like Rey Mysterio and Jack Swagger lost most of their TV matches while they champion. While on the subject, what are the odds on Jack Swagger coming out of his US title reign with more losses than wins? Evens, anyone?
I don't think they should unify the two World titles, nor do I think they should unify the IC and US titles. And if they booked the division right, I don't think they should have unified the Tag Team titles. I just don't think there should have ever been a Diva's title.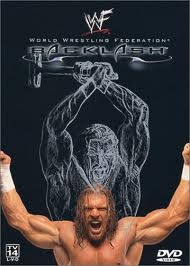 Besides Royal Rumble, WrestleMania, King of the Ring, SummerSlam and Survivor Series, I grew up on New Year's Revolution, No Way Out, Backlash, Judgment Day, Bad Blood, The Great American Bash, Vengeance, Fully Loaded, Unforgiven, Cyber Sunday/Taboo Tuesday, No Mercy and Armageddon.
New Year's Revolution sucked, Bad Blood sucked and The Great American Bash didn't work in the WWE and sucked. Out of all those three names sucked.
The current PPVs are Elimination Chamber, Extreme Rules, Over the Limit, Fatal 4-Way, Capitol Punishment, Money in the Bank, Breaking Point, Hell in a Cell, Bragging Rights, TLC. All but Money in the Bank and Elimination Chamber sucked.
There should be one January PPV: Royal Rumble.
No Way Out should be the February PPV. Although the Elimination PPV has been good, it limits the EC matches to once a year, and No Way Out is also a good title to mean a Cage match, EC or Hell in a Cell.
Late March/early April, WrestleMania, enough said.
Late April should be Backlash; there has been too many hit-or-miss Extreme Rules PPVs.
May should be Judgment Day; Over the Limit has just sucked both years.
June should be King of the Ring; Fatal 4-Way sucked and so did Capitol Punishment.
Since Money in the Bank is likely moving back to WrestleMania, and since The Great American Bash sucked in the WWE and Fully Loaded was so long ago, they should move Night of Champions back to July as it was in the Vengeance days.
SummerSlam in August—no need to change.
Breaking Point sucked and since I said Night of Champions should be brought back to July, then Unforgiven should be brought back; I thought it was an awesome title.
There should only be one PPV in October. Hell in a Cell is the same as EC—it limits the match to once a year and both PPVs sucked. Bragging Rights sucked. Vengeance is Night of Champions; I don't know why they brought it back, and while the Cyber Sunday concept was OK, it was way too predictable. They should bring back No Mercy.
They should start caring about Survivor Series again and leave it in November.
Get rid of TLC and bring back Armageddon as the December PPV.
If it were me, I would have Royal Rumble, No Way Out, WrestleMania, Backlash, Judgment Day, King of the Ring, Night of Champions, SummerSlam, Unforgiven, No Mercy, Survivor Series, Armageddon. I know this won't happen, as I know the PPV schedule, but I can wish, can't I?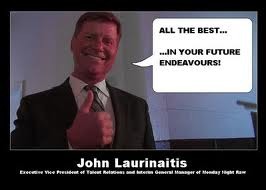 How epic is that?
David Otunga: I honestly hate this man. He can't wrestle, is really overrated in the promo department and I just don't get the impression he even cares about the business. If he cared, he would have learned how to work a match.

Ezekiel Jackson: I just don't know why they'd keep around a guy who can't do anything. He can't cut a promo, can barely speak English and can't wrestle. He hasn't improved. He isn't on TV. He can't be a jobber; you know why? Jobbers are there to make someone look good because they're good workers. Who is he going to make look good?

Heath Slater: I hate his name, I hate looking at him, I hate his accent. He's decent in the ring, but that's as far as it goes.

Hornswoggle: I'm Irish, so I hate him with a passion. Honestly, thinking back to when I was a young boy, I don't think I would have liked him then, either. It's a disgrace that he's on TV ahead of other people, it's a disgrace that he was the last holder of the once-prestigious Cruiserweight title and it's a disgrace that he has gotten the better of wrestlers like Dolph Ziggler and Chavo Guerrero.

JTG: People say he's underrated; I think otherwise, though. He's sloppy in the ring and he can't cut a decent promo. He's just dead weight. There are much better guys who can be the Brodus Clay jobber.

Mason Ryan: He's just not going to get anywhere. He will never be good in the ring, unlike the man people say he's like—Dave Batista—who I happen to think is underrated. And you will never be able to understand him; a Welsh accent is one of the hardest to understand.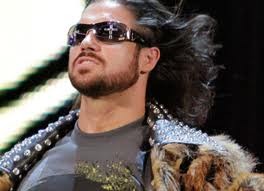 Shelton Benjamin and Charlie Haas: The WWE wants to improve their tag team division—what better way to do it than bringing back one of the best teams over the the last 10 years, who I heard aren't getting over in ROH?

Batista: I love Batista. He was so good in the ring for a man his size, he was an awesome promo, especially as a heel, and he just had this aura about him that he was one of the most important guys there. I also loved his theme music.

Brock Lesnar: Even if it was on a part-time schedule, I think his return would be awesome. Maybe he could bring over some UFC fans with him.

John Morrison: You could understand Morrison's frustrations with the WWE. Built up so much only to be shot down time and time again. WWE had a superstar standing right in front of their eyes and let him go.

Carlito: They seemed to have broken Hunico away from Epico and Primo, so why not bring him back with his family? They could be the tag team while he could be the mid-card guy. Carlito was underrated as a performer and I know he left because of personal issues, but hey, everyone deserves a second chance.

Mickie James: It was stupid to let her go. Weight issues—are they kidding me? She was a great wrestler, probably the best in the company. And I don't see why they would release her over the music career; didn't they let Jericho have a music career?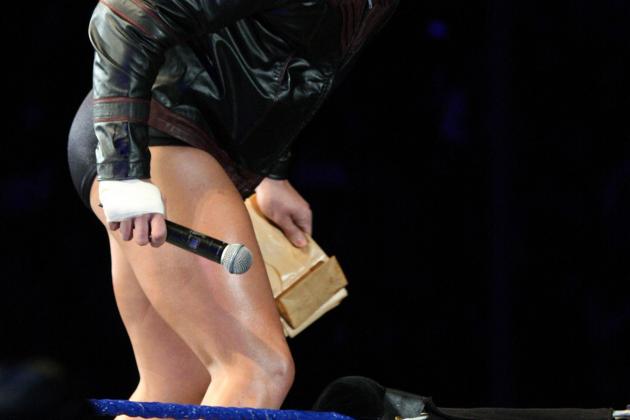 Gallo Images/Getty Images

Dolph Ziggler: He's sort of in the picture now, but if he loses at the Rumble, does that mean he tumbles down the card again? I don't think so. I think he'll win one of the titles by the summer.
Sheamus: He needs proper direction, then I can see him getting into the title picture by the summer before winning a title by the end of the year, maybe early next year.
Wade Barrett: I think he'll be in the mix after WrestleMania before finally winning a title after the summer is over.
Cody Rhodes: He has loads of time, but many feel his time is now. I think he should at least hold the IC title until the summer and make the reign a year long. When he loses it, he can work his way up to the main event, hopefully winning the title next summer.
I'm against short title reigns, so I hope when they finally win the titles, they hang onto them for awhile.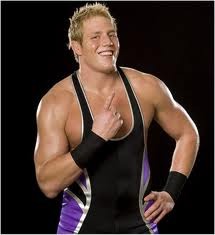 Obviously, if those four move up, then they must be replaced in the upper mid-card by the following:
Jack Swagger: Poor Swagger, if only they'd booked that World title reign properly instead of burying him. He hasn't let it stop him, through, and has been a main part of Raw all year despite losing most of his matches. He should stay in the US title picture for the next year or two, then it will be the time to make a run at the top.
Ted DiBiase: If circumstances had been different, he could be a multi-time World Champion by now, but things happen. As I said before, Rhodes should make his IC title reign a year long and when he loses it, DiBiase should be the man to beat him and not on TV but on PPV. A year or two in the upper mid-card with maybe a few tag team roles should see him reach the main event.
Zack Ryder: I'm not really sold on him at the moment, but I think he can be a star. They just need to stop steering him in this Cena-ish direction with the goofy jokes. I would say about three years at mid-card for him before trying to reach the main event.
Kofi Kington: The third man on this slide who's been a victim of poor booking. He could have also been a former World Champion by now, but stuff happens. With Evan Bourne on his way out, apparently, Kingston needs direction back to the mid-card, where I know he's been a lot in his career, but a year more can't hurt. He can be a main event player.
Hunico: This guy is really good from what I've seen. Excellent in the ring. Decent promo. He needs a good feud at the mid-card title level. I don't know if I'd buy him as a main-eventer, but I certainly would as an upper mid-carder.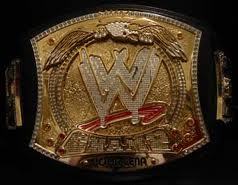 It is ugly looking. According to Randy Orton, it is way heavier than the standard title.
Apart from Cena, it looks ridiculous on everyone else, and, in my opinion, it's actually starting to look ridiculous on Cena.
It doesn't even spin anymore. A new design is needed, or else they can go back to the 2002-2005 WWE title, which I think was a very good design.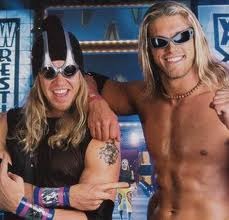 Edge is my favourite wrestler of all time, and Christian is certainly in my top 10. Obviously, they are my favourite tag team.
They have been best friends since they were 10 and it's only logical that Edge get inducted by Christian.
It will be an epic night and will be the first Hall of Fame I make it my business to watch live just to see my favourite wrestler get inducted into the Hall of Fame.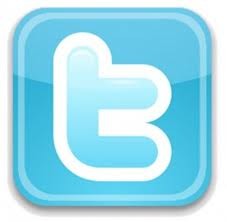 It's so annoying. Who cares if Brodus Clay is the No. 1 talked-about thing in the world? Who cares if Perez Hilton has over four million followers? Who cares? Who cares? Who cares?
They even have wrestlers' Twitter handles under their names when they're going to the ring.
They had a match at the Slammy's called the Trending award, which was a good match because they were all good workers, but Cody Rhodes, being the great man that he is, isn't even on Twitter.
What's so good about it anyway? All they do is write stuff, people comment on it and they don't comment back. Facebook for life; FTW.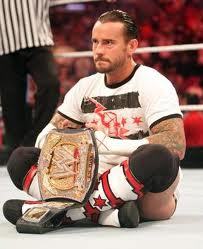 Seriously, I'm afraid this will happen due to WWE's fascination with the ratings. Let the man do his thing and worry about the ratings in a year if they haven't changed.
As he's said, he's untouchable in the ring and on the microphone. He's money for the company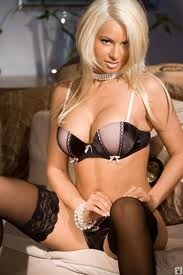 This is just my opinion on what I think they need to do to improve. I'd like to hear yours, so write below or inbox me.
Q&A. I'd like to start this, so inbox me.