Ranking the New England Patriots Amongst Greatest Dynasties in NFL History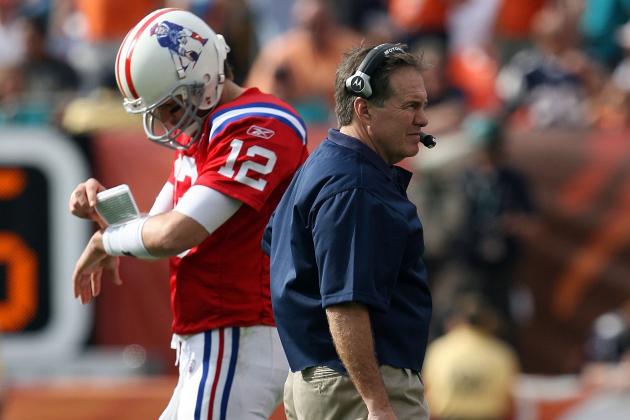 Doug Benc/Getty Images

Throughout NFL history there have been some amazing dynasties putting on shear dominance year in and year out.
This season marks the tenth anniversary of the New England Patriots first Super Bowl win after the 2001-02 season. So, being that this is their fifth Super Bowl in a decade, here's how the NFL's most recent dynasty stacks up against their historical brethren.
Begin Slideshow

»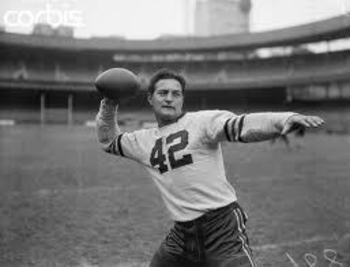 When the 1940s began, the Chicago Bears were coming off ten straight winning seasons but no NFL Championships since 1933.
Well, from 1940 through 1943 the Bears went to four consecutive NFL title games and won three of them. The first was a 73-0 blowout of the Washington Redskins in 1940, still the most lopsided game in NFL history.
Chicago would add another title in 1946 and not win another one until 1963.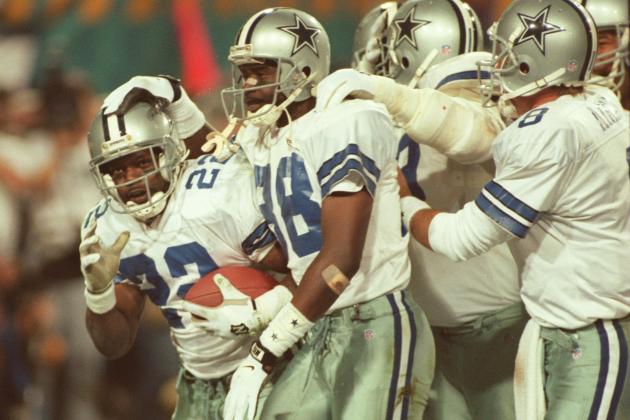 Rick Stewart/Getty Images

From 1992-1995, the Dallas Cowboys may have arguably been the most dominant team to ever play football.
Winning three Super Bowls in that span, Dallas could have gone to four straight had in not been for the 1994 San Francisco 49ers.
And had this dynasty lasted longer than four seasons, Big D would surely be ranked higher. Still, a record of 59-16 including the postseason is damn impressive.
Unfortunately, Jerry Jones and Co. haven't done anything impressive since 1995.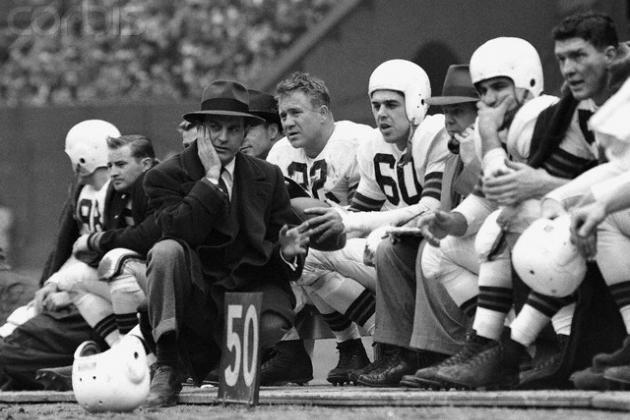 If we are to count the Cleveland Browns in the All-American Football Conference from 1946-1949, they would have 10 consecutive title game appearances to credit.
But since we're talking strictly NFL history, when the Browns entered the league in 1950 they proved their worth by qualifying for six straight NFL championship games (1950-55), winning three of them.
A seventh NFL championship game would also happen in 1957, however, Otto Graham and Co. would fall to the Detroit Lions 59-14.
The City of Cleveland has just one sports championship sinceThe 1964 Browns.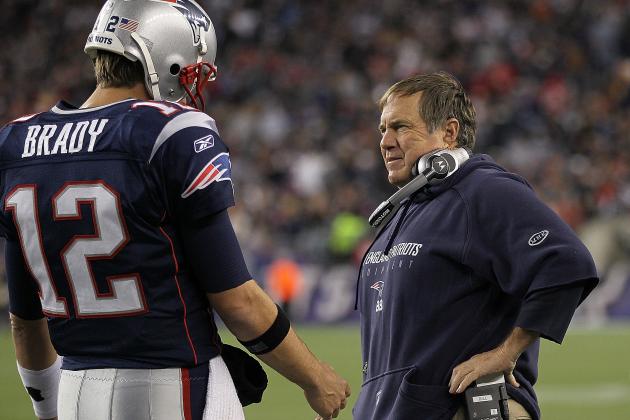 Jim Rogash/Getty Images

Much like the Dallas Cowboys in the early 1990s, the New England Patriots of the early 2000s won three Super Bowls in a four-year span.
The only difference however, is that the Pats have kept their dynasty going into the start of the next decade.
With a fourth Super Bowl appearance in the 2007-08 season despite losing, New England is making a fifth appearance in 11 seasons (nine playoff appearances since 2001).
Had it not been for the 2006-07 Indianapolis Colts, Tom Brady and Bill Belichick would have won a fourth ring but nonetheless; a chance at redemption over the New York Giants lies ahead.
The chance to move up the dynasty ranks with the likes of Pittsburgh, San Francisco and Green Bay is at stake.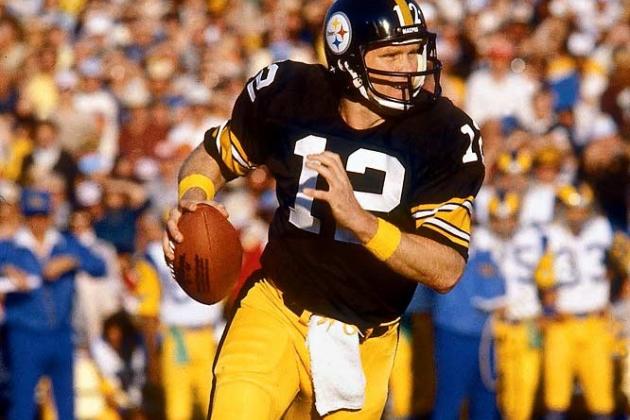 Winning four Super Bowls in a span of six years is quite impressive (1974-1979) and thanks to Ben Roethlisberger among others, the Pittsburgh Steelers have made an NFL record eight appearances (tied with Dallas) and winning six.
From 1972-1979 the Steelers made eight consecutive playoff appearances and had a countless number of Hall of Famers.
And, Pittsburgh's 1978 Super Bowl team is considered one of the greatest single season teams of all time.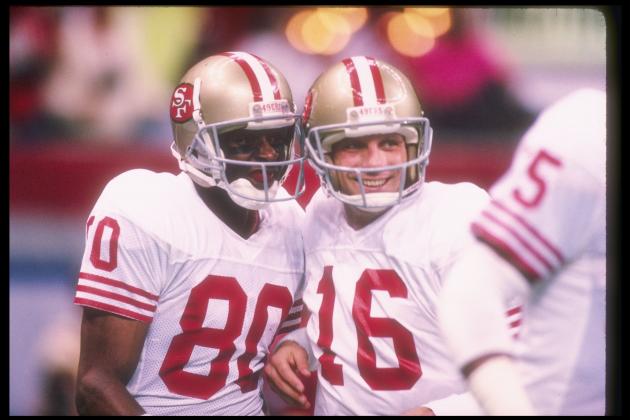 Rick Stewart/Getty Images

A dynasty that actually lasted longer than a decade thanks to Steve Young leading them to a fifth Super Bowl after the 1994 season, the San Francisco 49ers from 1981-1990 were arguably the most consistently dominant franchise ever.
Four Super Bowl appearances and four wins, the 'Niners made eight consecutive postseason appearances from 1983-1990.
And had it not been for the New York Giants, San Francisco would have won three straight Super Bowls. Regardless, the 49ers had two of the NFL's top five players of all time in Joe Montana and Jerry Rice.
Simply not fair.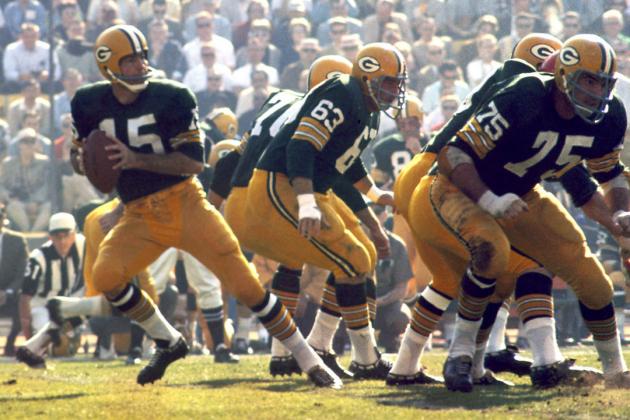 Alas we get to the standard of which all dynasties are compared, Vince Lombardi's Green Bay Packers of the 1960s.
From 1960 through 1967 the Packers made six NFL championship game appearances winning five of them (the final two were Super Bowls I and II).
The victory over the Oakland Raiders in the second Super Bowl gave Green Bay an eleventh NFL title and had the Super Bowl-era began in 1965 instead of 1966, Titletown would have won three consecutive Super Bowls.
Nonetheless, with eight straight winning seasons from 1960-67 and numerous eventual Hall of Famers, there's a reason why the Super Bowl Trophy is called the Vince Lombardi Trophy.
John Rozum on Twitter.