New Jersey Nets: 4 Reasons They'll Be Ok If Deron Williams Leaves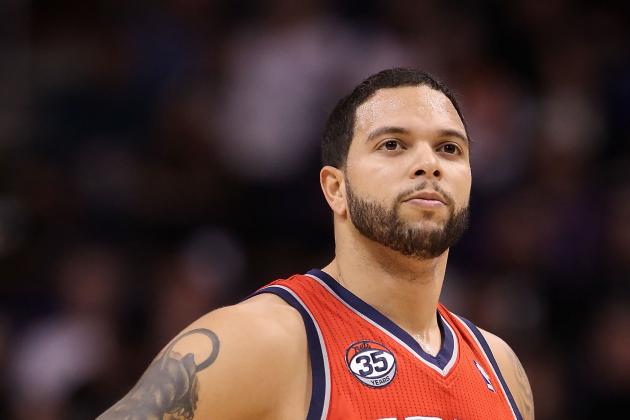 Christian Petersen/Getty Images

The New Jersey Nets are in a very unique situation right now.
They're in the middle of their last season in Newark and have a losing record. Next season they're going to be playing in the spotlights of Brooklyn.
They're hoping to pair Dwight Howard with Deron Williams and become instant championship contenders, all while taking fans away from the New York Knicks in their own backyard.
But this plan could easily backfire if Dwight Howard gets traded to another team like the Los Angeles Lakers, or if Deron Williams decides to leave for his hometown team, the Dallas Mavericks.
That situation is a little unlikely.
But, even if it does happen, the soon-to-be "Brooklyn" Nets won't be destined to mediocrity.
I'll give you four reasons why Nets fans will be able to stay optimistic, even if this nightmare scenario becomes a reality.
Begin Slideshow

»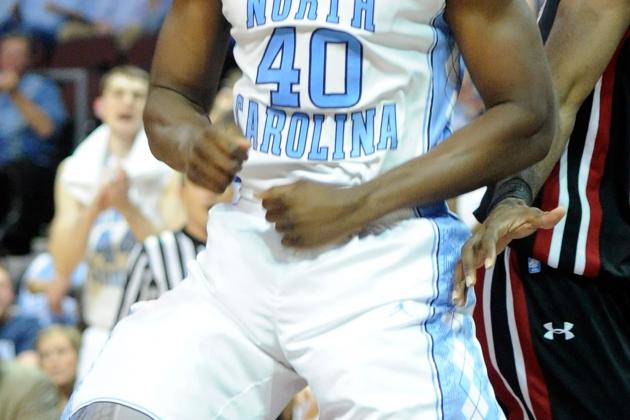 Ethan Miller/Getty Images

If the Nets don't trade for Howard, they will end up keeping their 2012 draft pick.
Because this is looked at as a very deep draft class, and because the Nets will probably have a very high pick, they will get instant and substantial help for their team.
They could add a guy like Harrison Barnes from UNC.
The Nets are very bad at the small forward position right now, and Barnes should quickly solve that issue if he's drafted by the Nets.
Barnes has a very good shooting stroke and ability to slash into the lane and make easy buckets. He also has an NBA-ready body and should be able to start for the Nets very early into the season, if not the first game.
The acquisition of a young player like Barnes will keep Nets fans optimistic, even if they lose out on Deron Williams and/or Dwight Howard.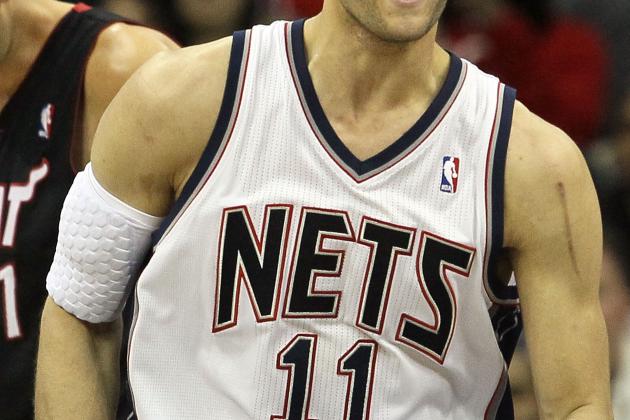 Jim McIsaac/Getty Images

The Nets have been pretty bad this season, and a large part of that could be because they don't have a low-post scorer with Brook Lopez injured.
Lopez is a very talented and young center, and he has the ability to average over 20 points a game. Although his rebounding could use some improvement, he's young—he still has time to improve his game.
Lopez will be a restricted free agent during the off-season, which gives the Nets the ability to match any offer that other teams give to him. If they aren't able to get Dwight Howard, they will most definitely match any offer that teams give him because he would be their best available option.
The return of Lopez in a Nets uniform this season will lead to more wins and improvements.
And, if Williams leaves, Lopez is a ray of hope for the near future.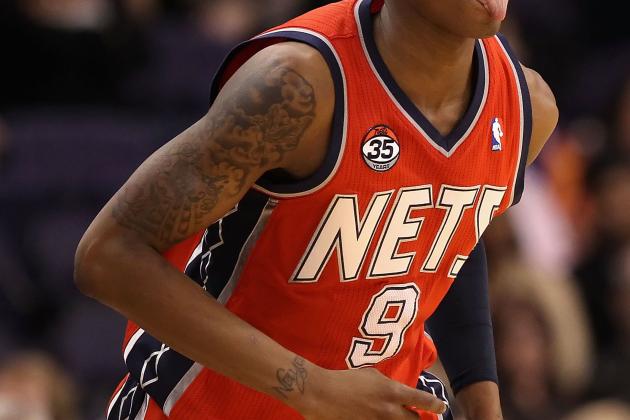 Christian Petersen/Getty Images

The Nets had a very good 2011 NBA Draft when they picked MarShon Brooks with the 25th pick.
Brooks has quickly proven himself to be the steal of the draft with his early performances. He's been the Nets most consistent scorer, averaging over 15 points a game on the season.
Besides scoring, he's also doing a great job rebounding—4.6 a game.
MarShon has a very bright future if he can continue to get comparisons to Kobe Bryant, one of the greatest to play the game.
He's already shown a lot of similarities to Bryant, and, hopefully for Nets fans, he continues to do so.
In a nightmare scenario where the Nets lose Williams, Brooks will be a very exciting prospect who will lead the Nets into a new era by taking over this team.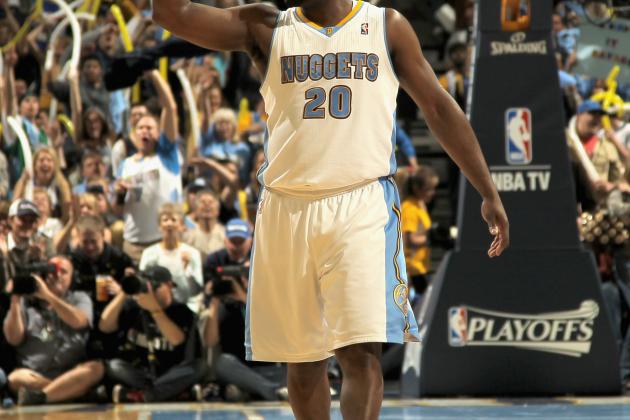 Doug Pensinger/Getty Images

With a lot of money to spend during the off-season, the Nets can go after a point guard like Raymond Felton or Ramon Sessions.
None of these guys will cost a lot, so the Nets can shore up their point guard position with a quality player while maintaining their cap space.
They can also go after some quality restricted free agents who aren't looking like they're going to get extensions from their respective teams. There will be a lot of talent to be had, and the Nets could go after Wilson Chandler, Aaron Brooks, DJ Augustin, Michael Beasley or even Anthony Randolph.
Getting those guys away from their teams might be a little hard considering their talent, but in some cases, such as Wilson Chandler's, whose team will be giving Gallinari an extension, they will probably let him leave for another team.
Or in the case of DJ Augustin, Michael Jordan has already said he won't be spending too much money unless his team is contending for a championship. Seeing this, the Nets could get Augustin easily if they are willing to pay him.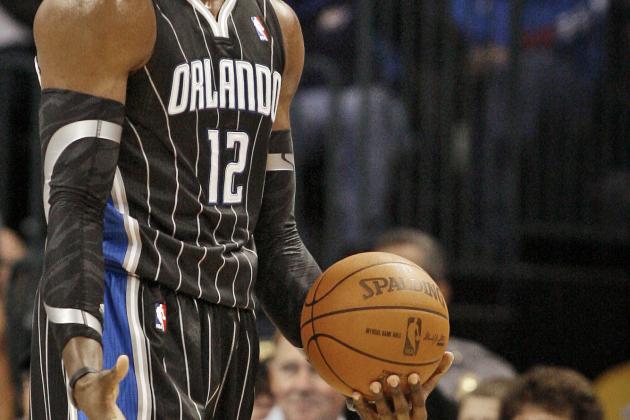 Brett Deering/Getty Images

Although the Nets won't be championship contenders in their first season in Brooklyn without Deron Williams and Dwight Howard, they also won't be a team without pieces to contend for a championship in the future.
Nets fans' nightmare scenario shouldn't be that scary with all the assets they'll retain if they lose their superstar point guard.