Joe Paterno: In Memory of a College Football Legend
January 22, 2012

On January 22nd the sports world lost an ambassador and college football has lost a pioneer.
Penn State college football legendary coach Joe Paterno passed away at the age of 85. Complications from chemotherapy treatment for lung cancer claimed the life of the iconic figure.
Joe Paterno is college football. His name will forever be linked to college football. When one thinks about college football it is impossible to not think of the name Joe Paterno, or Joe Pa as he was lovingly referred to.
His success on the college football field is unparalleled.
Paterno is the all-time winningest coach in Division I football, amassing 409 victories in his 46 seasons at Penn State. The football program at Penn State was built by Joe Paterno and his legacy will be long-lasting.
Joe Pa was a kind man and he donated millions of dollars to the school that he loved. He influenced everyone that he encountered and is praised by former players and anyone that had the pleasure to meet the man.  
His tenure at Penn State ended in controversy amid a sex abuse scandal, but that is not how Paterno should be remembered. His last days were spent answering questions surrounding the scandal and feeling the white, hot spotlight of the media. There is no escaping the scandal and everything that surrounds it. It is unfortunate that the scandal will be a footnote attached to his name at the time of his death.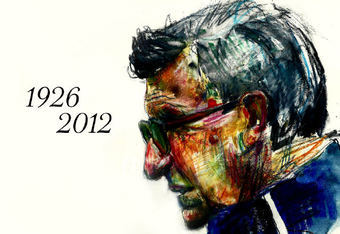 Paterno is a legend of college football and he lived to coach and consume football every day. His passion to coach, teach, and motivate students will never be forgotten. As students begin to gather around his statue on campus to pay their respects, now is a time to reflect on the good and not the bad.
I chose to remember the good things that Joe Pa brought to college football and to the many people that he molded throughout his lifetime.
Penn State will always be Joe Pa and Joe Pa will always be Penn State. 
RIP Joe Pa, you will be missed.
James Brown is a B/R Featured Columnist and can be followed on Twitter here. Feel free to contact James at jtsneaks@gmail.com.