UFC on FX: What's Next for the Winners and Losers?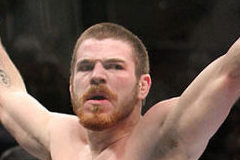 The inaugural UFC event on FX got off to a great start, and main event fighters Jim Miller and Melvin Guillard battled to get back into lightweight contention.
Both were coming off losses, and both had extensive win streaks previously. The fight didn't last too long, but it did establish another top contender in the most stacked division.
In the co-main event, Josh "The Dentist" Neer and Duane "Bang" Ludwig fought in an anticipated welterweight fight.
Other main card fighters included Pat Barry, Mike Easton and Christian Morecraft. This is what's next for the winners and losers.
Begin Slideshow

»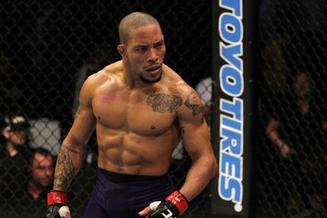 Bantamweight fighter Mike Easton earned a majority-decision victory over UFC newcomer Jared Papazian in a fan-friendly bout that saw both fighters exchanging punches over the course of three rounds.
With the victory, Easton improves to 12-1 overall and 2-0 in the UFC. His other win came over Byron Bloodworth.
Easton has put himself in a good position in the 135-pound weight class. It's not filled with contenders, and he can make himself one by taking on Nick Denis, who was victorious on the undercard by knocking out Joseph Sandoval 22 seconds into their bout.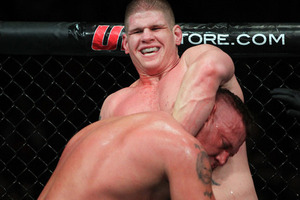 Christian Morecraft was having early success against Pat Barry, but it wouldn't end well for the 6' 6" heavyweight when Barry landed a brutal left hook that knocked him down and out with some follow-up strikes.
Now 1-3 in the UFC, Morecraft will have to reassess his career and take on one of the lower-tier heavyweights to reestablish his position in the division.
A fight versus the loser of the upcoming Joey Beltran and Lavar Johnson fight would make sense for both fighters since both would be coming off back-to-back losses.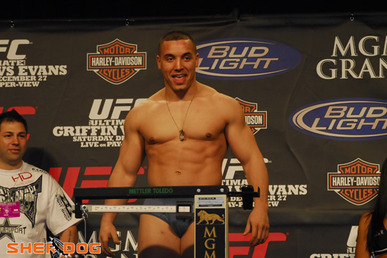 Pat Barry rebounded from two losses to stop Christian Morecraft in the very first round in the opening bout on the FX card.
With the win, Barry improves to 7-4 with a 4-4 UFC record.
Still young in his career, the former kickboxer has been showing improvement in his overall MMA game. Many have criticized his submission defense, but tonight's fight showed he has been working on it. He has also taken his aggression up a notch when he senses he has an opponent hurt.
Barry has set himself up for another main card fight, and it could come against Matt Mitrione, who was last seen losing to Cheick Kongo at UFC 137.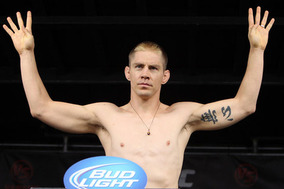 Duane Ludwig entered his bout with Josh Neer having won back-to-back fights against Amir Saollah and Nick Osipczak, but he would fall short and get caught in a guillotine choke midway through the first round.
Overall, Ludwig has a 21-12 record and has been in and out of the UFC ever since he made his debut at UFC 42. His losses include those against BJ Penn, Takanori Gomi, Jim Miller and Paul Daley.
A fight versus Sean Pierson, who has lost his two fights against elite competition, could make for a good stand-up battle on a future Fight Night card.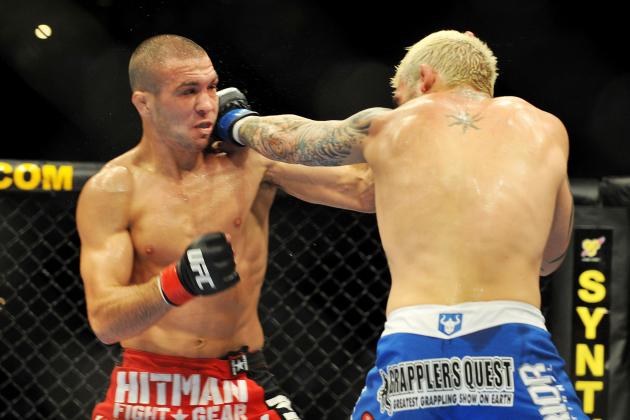 Jon Kopaloff/Getty Images

Josh Neer had his chin on full display against Duane Ludwig before locking in a guillotine choke and putting Ludwig out just three minutes into their co-main bout.
Neer is currently on a six-fight win streak with two UFC victories. At only 28, Neer is in his prime and brings a lot of experience into the cage with over 40 professional bouts.
He could meet up with MMA veteran Brian Ebersole, who is 3-0 in the UFC and 49-14-1 overall. They both bring in over 100 fights worth of experience, and it would make for a very exciting fight against two fighters who are hard to knock out.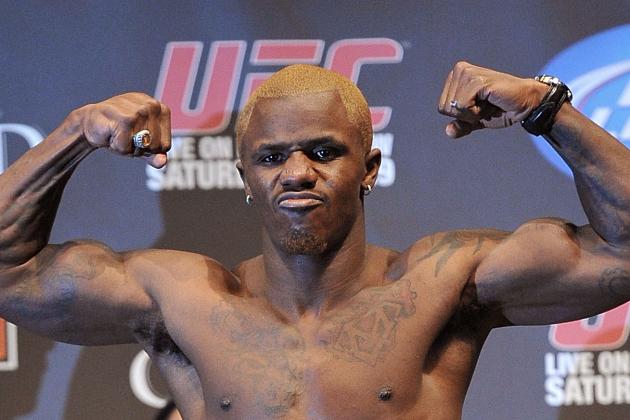 Jon Kopaloff/Getty Images

Melvin Guillard was hoping to rebound from his recent defeat to Joe Lauzon when he took on Jim Miller in the main event, but "The Young Assassin" came up short when Miller submitted him in the very first round.
After some early success with knees and punches, Guillard got comfortable and was eventually taken down by Miller, who quickly took the back and sunk in a rear-naked choke, forcing Guillard to tap.
All of Guillard's losses in the UFC have come by submission, but it still doesn't take away from what makes him an exciting fighter.
A fight versus Sam Stout, who lost to Thiago Tavares at UFC 142, promises to deliver fireworks.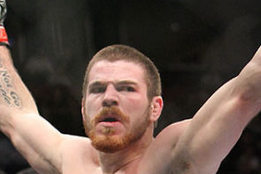 Jim Miller was one or two fights away from a title shot when he took on Benson Henderson and lost a unanimous decision fight last year. He came back in impressive fashion and earned the submission victory over Melvin Guillard in the first round.
With all three of Miller's losses coming to the top three fighters in the division, he is still ranked among the best and might be in the same spot he was just two fights ago.
A fight versus other top contenders, including Nate Diaz or the winner of Anthony Pettis and Joe Lauzon, would solidify a No. 1 contender for a chance at the title. If the UFC doesn't put him in that position, he will probably end up facing the winner of Gray Maynard vs. Clay Guida.