Los Angeles Clippers' Chauncey Billups: 3 Ways He Helps His Team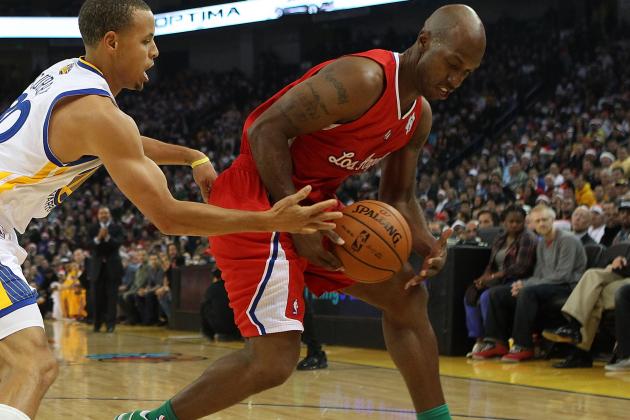 Jed Jacobsohn/Getty Images

The Los Angeles Clippers' front office figured they got themselves a bargain when they found out they placed the winning bid on Chauncey Billups (a mere $2 million) after the New York Knicks put the point guard on amnesty waivers in mid-December.
Even with this team centered around Chris Paul and Blake Griffin—and rightfully so—Billups, the crafty veteran, has been a big part of the Clippers' 8-4 start.
Let's take a look at three ways that Billups has positively contributed to this team so far this season.
Begin Slideshow

»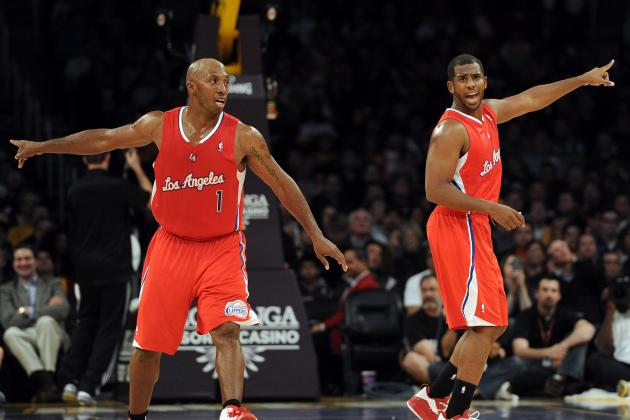 Harry How/Getty Images

Chris Paul, Blake Griffin and DeAndre Jordan make the Los Angeles Clippers one of the most talented teams in the league.
Chauncey Billups is the one that makes this team legitimate.
He's been in the postseason every year since 2001—an amazing feat if you think about it—especially considering he's been on four different teams during that span. And as someone who's won an NBA championship, Billups provides that veteran leadership in the clubhouse and calming influence on the floor.
Just ask Griffin.
"At all times you can look to [Billups] and he knows exactly what he wants to do and what we should do," Griffin said after the team's latest win against Dallas. "So for us the younger guys, we're trying to learn from him."
I'd say the 6-8 New York Knicks regret using their amnesty clause on Billups right about now—they're struggling to find a team identity and are still on the hook for about $10 million of his salary this season.
But one team's trash is another team's treasure, and Billups is a perfect fit for the dynamic of this Clippers team.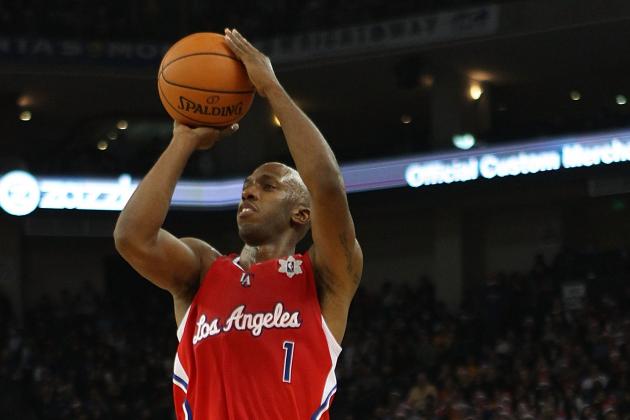 Jed Jacobsohn/Getty Images

Even though Billups is 35 years old—four years older than anyone else on the roster—he's always been consistently productive on the court and it doesn't look like that's about to change anytime soon.
Billups is averaging 16.5 points per game while leading the Clippers in threes (24-of-62), free-throws made (54) and free-throw percentage (89.8). (Sorry, Brian Cook, your 4-of-4 doesn't count.)
In a year where it could have been expected for Billups' statistics to tail off a little, to this point, his per-game scoring has remained on par with his career numbers.
That's just fine with coach Vinny Del Negro.
"I want him to shoot the ball when he's open and make big plays," Del Negro said recently. "We need him to score, and it's hard to score when you don't shoot."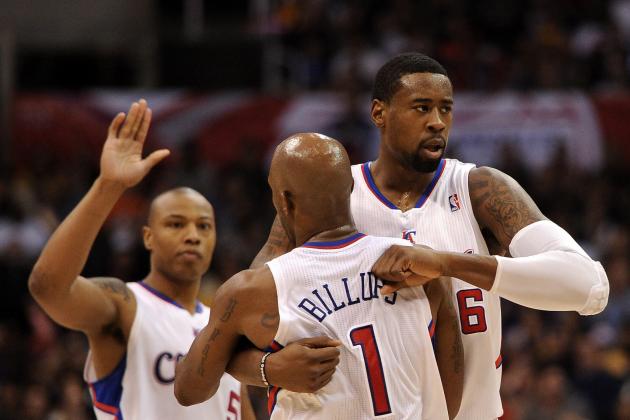 Harry How/Getty Images

Chauncey Billups has developed a reputation around the league as someone who is not afraid to take big shots with the game on the line.
The Dallas Mavericks were reminded of that first-hand on Wednesday at Staples Center as Billups calmly drained a game-winning three-pointer with one second remaining to lift the Clippers to a 91-89 victory.
"We don't call Chauncey 'Big Shot' for nothing," said Mo Williams after the game.
There's a lot to like about Chauncey Billups having the ball in his hands late in the game. He takes care of the basketball, will almost always make the correct decision and is one of the best in the league at pump-faking his defender up in the air to draw a shooting foul.
Chris Paul will always be the primary ball-handler on this team if he's healthy, but Del Negro must sleep better at night knowing that he can always count on Billups, a former NBA Finals MVP and clutch-shooting specialist, in late-game situations.