WWE: Why the SOPA/PIPA Problem Will Destroy Online Wrestling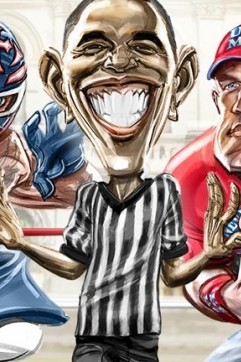 You may not have heard of it before today.
That's because many major news outlets are in support of SOPA and PIPA, so they ramp back the amount of coverage it receives because they wanted it to pass quietly while the American people weren't looking.
However, due to massive opposition from such internet heavyweights as Google, Youtube, Facebook and Twitter, as well as a coordinated blackout of major sites like Wikipedia and Reddit, that is occurring as we speak, the public is being made aware of what SOPA and PIPA actually are.
What is SOPA and PIPA?
SOPA stands for the Stop Online Piracy Act and PIPA stands for the Protect IP Act.
These are bills that are passing through the Senate (PIPA) and the House of Representatives (SOPA), that are geared at shutting down access to foreign rouge websites that specialize in pirating movies and making them available to Americans.
That's what the explanation is on the surface.
But, in reality, these are monstrous bills that would literally break the entire internet.
How?
They would literally give giant corporations the power to arbitrarily say that a website, such as Bleacher Report, is infringing on their copyrights and have it shut down.
For good.
No trial, no legal process, no oversight. They simply contact the Department of Justice, and it's done.
They also have the ability to contact banks and payment processors and have them cut off funding to a website, by themselves. They can get search engines to remove the website from their rankings.
And if they don't remove it? They've committed a felony.
As you can see, this will create widespread shutdowns of popular sites, like the main opposition to these bills mentioned above, and many more.
Companies, large and small, would be able to abuse these powers to snuff out competition, censor harsh critics, and create monopolies out of their greed.
But what does this all mean for you as a wrestling fan?
Let's take a look...
Begin Slideshow

»
How many times have you seen this video?
Do you like it? Is it amusing to you?
If SOPA and PIPA pass, you will never see this video again. The WWE certainly wouldn't make it available to you.
The WWE already vigorously defends its copyrighted material on YouTube. Long is the list of profiles that have been deleted and videos removed by request of the WWE. But, it is generally newer material that they are concerned with.
The WWE doesn't usually bother with going for older videos and clips on video sharing sites. There's concern that that policy might change with the debuting of the WWE Network; That they will more aggressively target older WWF, WCW, ECW and NWA footage in order to wrangle in subscriptions for their network. (Which will ultimately fail in my opinion.)
But, for now, you can kick back and relive the glory days of The Rattlesnake and The Rowdy One. You can watch The Rock rip apart Toronto on the mic, you can watch The Radicalz debut, or The Undertaker hang the Big Boss Man from Hell in the Cell.
But if SOPA and PIPA pass?
It's not just kissing those videos goodbye. It's kissing YouTube goodbye. And that is why YouTube is one of the most vocal critics against this legislation.
It's the biggest video sharing site in the world, by far. And to date, they've been able to build a tentative relationship with companies like the WWE and major music and movie studios (the main supporters of this bill), because they've shown they are willing to enforce copyright law by deleting offending videos.
However, organizations like the RIAA and MPAA have only begrudgingly accepted alliances with Youtube and created their own channels, because they realize that YouTube is where people go by the billions.
If they can't shut the place down, and they can't stop people from uploading their product, they might as well become a part of the site and grab what money they can by promoting their own product right alongside of the pirates.
But, they have only come to that agreement because they had no other choice.
If this law passes, they will have a choice that is so easy, it's merely one phone call away.
No more having to hire people to scour YouTube, and other sites such as Vimeo, Megavideo or Google video, to search for pirated content. No more worrying about shutting down a profile, just for another 3 to take its place. But most importantly, no more having to share ad revenue with YouTube. Those billion views that Lady Gaga and Justin Bieber have generated each? That goes to their sites now, and they monopolize those dollars.
With one phone call, all the hassle and the middle man goes away.
And all those people who like going to Youtube to listen to music videos as opposed to downloading at Amazon? They now have no choice but to download at Amazon.
All of you who enjoy going to watch HBK vs. Bret Hart or The final episode of Monday Night Nitro? You've now got nowhere to go. Unless you're willing to subscribe to the WWE Network and wait for them to air it.
But the on-demand, at-your-fingertips, experience? Watching what you want, when you want?
Done.
It's not a question of if YouTube will be shut down, along with all those wrestling vids you love.
It's a question of how many hours will it take? And will it be the RIAA or the UFC to strike first?
The unfortunate thing about all this, is that millions of people produce and enjoy videos that aren't in violation of copyright. But, all of those will be deleted as well. Everything from Ray William Johnson to Official NBA game highlights will be gone.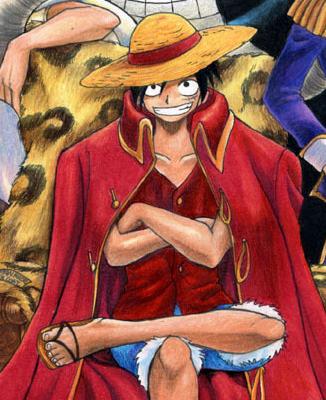 Finally! A reason to use Luffy in a Bleacher Report article!
Let's be honest here, some of you people reading this are pirates.
You know you're pirates. Heck, you might even be proud to be a pirate.
And you love your online streams.
Hey, I love online streams, too. Though, I mainly stick to watching Raw with my online streams. And I could simply go into my living room and watch on my television, but I like using my laptop in bed. (Wait, that doesn't sound right...)
Alot of people like watching Raw over the internet.
And, again, although you shouldn't, alot of people like pirating PPV's over the internet.
Well, that's going to be gone, too.
I can't really defend this as you should just pay the $50.00 if you want to see it, thus the short slide, but if you are a pirate, there are two things you need to know:
1. SOPA and PIPA are directed at you.
2. You won't be pirating anymore PPVs.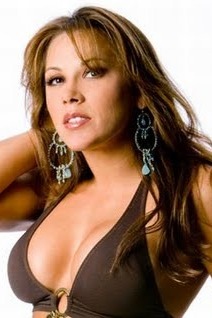 Googled up "pro wrestling news" and this image was on top. Aww, Funk it.
The Wrestling industry has made it clear, in no uncertain terms, that they have no respect for the "Dirt Sheets".
And why would they?
Generally, wrestling news sites put out two kinds of news: Stories that are true. And stories that are false.
And while the false stories are just a nuisance to wrestling companies like WWE and TNA, it is the real stories that are going to get them shut down.
When a website breaks a story about a planned wrestling angle the WWE was going to go forward with, it forces them to have to change the story, because the surprise has been ruined.
When a wrestler gets in to trouble, they can no longer sweep it under the rug, but in the blink of an eye, it's known world wide that somebody got busted for violating the wellness policy. Before, if a wrestler had a problem with drugs, and most of them did, it could be hidden away from public view.
But now, with the dirt sheets on the prowl, the WWE basically has to be the first to break the news so they can control the message. I highly doubt they want that negative publicity on their stars with their history and Linda gunning for a senate seat.
Which she will NEVER win. Ever.
Proof of this is the recent Evan Bourne and R-Truth incident.
The WWE did not want you to know that Ron Killings was also in violation of the Wellness Policy for smoking Spice and that his suspension was delayed, instead of immediately being handed down. But, thanks to Bourne, that news broke and in a flash, it was all over the wrestling world, spread by the dirt sheets and B/R.
In addition to this, backstage politics, real-life beefs between wrestlers, all of the dirty laundry of the business, it's exposed to the public. And the WWE does not want that. The internet has forced the WWE to be far more open than it really wants to be. That's a fact that is better known by older fans who followed the WWF before the IWC came into its own. They hid everything from fans.
Younger fans? Very quickly, once the WWE has the ability to control these things through SOPA and PIPA, you will learn that they've merely tolerated what they can't control.
The only news they want you reading about their company is the so-called "news" that they release on their site.
You might say: "Well, wait a second, these sites are reporting the news and are protected by the constitutional right to a free press!".
True.
But the WWE doesn't have to go to the DOJ and say: "Hey, Lords of Pain is sharing news about our company that we don't want exposed."
The WWE merely has to go to the DOJ and say: "Hey, Lords of Pain is linked to a site called PWPIX.net that hosts a horde of copyrighted WWE photos and material. Shut them down."
or,
"Hey, Lords of Pain gives away free, live results on our PPV's. In addition to this, on those result pages, we have evidence of people posting links to streams that air the PPV live on the internet. Shut them down."
And Lords of Pain is gone.
It would allow the WWE to circumvent freedom of the press, by using an almost impossible to defend standard of copyright protection. It is for this reason that Reporters without Borders are one of the main opponents to the SOPA and PIPA bills. Because corporations will now be able to utilize nefarious means to control the news by shutting down news sites that contradict their agenda under bogus copyright infringement claims.
And if you think major corporations wouldn't do something like this?
Then you need to get to know them a little better.
If these bills pass, live news and reviews for pro-wrestling will be a thing of the past.
And listen, I'm focusing on the WWE as an example, merely because they are the biggest shark in the sea.
But a single indie promotion can do this just as easily as a corporation. They can put on a bad show, get criticized for it, and if a news site provides video footage from the live event?
That promotion, from Chikara to ROH, can have it shut down in a heartbeat to prevent embarrassment and silence criticism.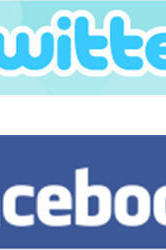 A world without Twitter or Facebook? Whatever shall we do? Go outside? NO!!
I would like to use Twitter as another example of how bad this bill is and how harmful it is for everyone, even the WWE, itself.
The WWE is almost obsessive when it comes to Twitter. I honestly, like many people, have no idea why they suddenly care so much about who is trending. Even to the point of having a live Twitter-tracker for Raw.
Nobody gives a crap about who is trending. It's as annoying as the "Did You Know" segments the WWE loves to do. No one cares if more people subscribe to your twitter account than the NFL's. No one.
But, clearly, the WWE would never go against its new girlfriend (Who is clearly a dumb blonde) and try to have her shut down.
So, why would the WWE be forced to watch Twitter die and why would you suddenly lose the ability to follow your favorite wrestlers on Twitter? (Because that's what wrestling fans care about when it comes to Twitter, being connected to their favorite stars. Not trending.)
Because Twitter is the ultimate link-sharing site. Twitter knows this, and this is why Twitter is on the front lines of the SOPA/PIPA war.
Any company, anywhere, can shut down Twitter with just one link to copyrighted material.
The same goes for Facebook. One embedded video. One picture. One link, and it's all gone.
And it might seem excessive, (because it is), but this is just how bad this bill is.
It provides zero oversight. Zero common sense.
Some small Pizzeria in the Bronx can see a report on Facebook where a customer is telling people that they saw roaches crawling on the floor of the restaurant.
To protect their business, they would try to have that silenced. And they could use SOPA or PIPA to get it done.
Now, even though the WWE or TNA might have zero problem with Twitter or Facebook, it's lost to everyone because of some nasty pizza-joint in New York.
There was just a story in the news a few months ago about a dentist from New York who received a bad review on a website that reviews medical professionals. She sued to have the critique removed under the complaint that it was bad for her practice.
While that suit is slowly working its way through the courts now, If SOPA and PIPA were in effect, all she would have to do is contact the Department of Justice and without any trial, without any due process, without that site being able to defend itself, the whole thing would be shut down.
Now imagine if that review was placed on Facebook?
Facebook would be gone.
And yes, it could attempt to defend itself, after its already been shut down. (And no, it also would not be able to succeed in defending itself, because it too, hosts a litany of pirated materials that people upload to the site. Which is why they are front line fighters on this issue, as well.)
With such a broad reading of the law, everything online is now in danger.
Everything.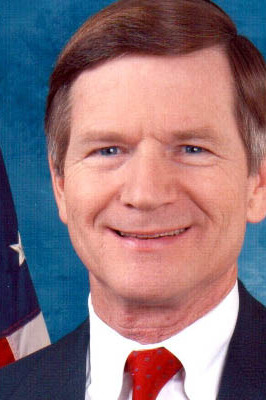 Lamar Smith: The Texas Republican Congressman who is forwarding the SOPA agenda.
I am not a "The sky is falling! The sky is falling!" person. In my lifetime, I have noted that Armageddon never really comes.
But...and excuse me as I clear my throat...
THE SKY IS FALLING!! THE SKY IS FALLING!!
I've known about SOPA and PIPA for a while, and have researched it heavily. I figured that I would choose today when public awareness was at its highest, due to the Wikipedia and Google blackout protests, to speak on the issue here at the Bleacher Report.
This, literally, will spell the end of the Internet as you know it.
You would expect for common sense to kick in, and think that rational people wouldn't want to take away your B/R, Youtube vids and Twitter feeds. Who cares, right?
Giant corporations care. They don't give two flying feet about your convenience or entertainment if it isn't provided by them for a hefty sum. They will gladly shut the Bleacher Report down if it means the traffic that it was getting would be forced to their sites and their advertisers.
The RIAA and MPAA (Recording Industry Association of America and Motion Picture Association of America) are chomping at the bit to take Youtube away from you.
It may seem vaudevillian and cliche to frame them as the greedy corporate giants who want to ruin your day.
But cliches are cliches for a reason: They are usually true.
Were this truly an attempt to stop foreign websites from being able to post pirated movies and music to the web, I would applaud it. But, having followed this from nearly the beginning, and understanding that it was the RIAA and MPAA that had a huge hand in crafting this bill themselves, and then made it intentionally broad and vague, makes it clear to me their true intentions.
Then, to watch as the politicians they support with donation money force this through the House and Senate without calling forth a single internet or tech expert, and ignoring the countless internet creators and maintainers who are railing against this law, makes it even more clear: This isn't about piracy.
This is about control.
This is about money.
They desire for you to have no alternatives to other forms of entertainment. Without your precious favorite sites, you're going to plop down in front of a television more. You're going to go out to the movies more. It doesn't matter to them if the Internet is a destroyed shell of its former self.
And they sure as heck don't care about some sorry wrestling fans not being able to visit a "Belcher Report" or whatever, or read their "dirty sheets", or whatever it is those "losers" do.
This is their chance to eliminate the competition that has been chipping away at their businesses for years. And if it unleashes irresponsible mom and pop shops as web vigilantes taking down sites with a single phone call, so be it. They don't care about that.
They just want their money.
So, in the end, we all have two choices:
1. Do nothing.
2. Do something.
In that vein, I have written this article. To inform my fellow Bleachers about the very real and imminent threat to your professional wrestling fandom. (Corny, no?)
And I am calling on you all to act.
You can fill out a form here that will allow you to contact your local representatives and tell them not to support this bill. (Or you won't be supporting their reelection bids.) and Google has a petition going that you can sign on to here.
I have already done both. And for the sake of B/R, YouTube Wrestling clips, Pro Wrestling News, Facebook and Twitter. (No, not illegal PPV streams, you pirates.) I urge you to do the same and to share this article with any wrestling fan you know.
Nothing is ever as bad as it seems.
But sometimes? It is.
Rant done.