WWE Rumors: John Cena, Randy Orton, Chris Jericho and Tuesday's Top WWE News
January 17, 2012

Jacob de Golish/Getty Images
The Royal Rumble finally got some build on Raw last night. The not-so-much anticipated match between John Cena and Kane was made official, and John Laurinaitis gave away the end of the WWE championship match between CM Punk and Dolph Ziggler. 
It is shaping up to be an interesting pay-per-view, and since it is the start of the Road to WrestleMania it will likely be an entertaining show. 
Before we get to that, we have to talk about news and rumors from WWE, including updates on two former stars who may or may not be looking to return. 
YOUR DAILY JOHN CENA HEEL TURN TALK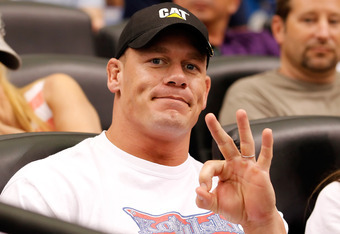 J. Meric/Getty Images
So, Cena beats the crap out of Jack Swagger last night and the whispers about a heel turn get a little louder. It's sad, because we all know that it is not going to happen. 
Question on Everybody's Mind: Why isn't Cena going to turn heel?
Our Take: I could talk finances and house show attendance, but it can really be summed up in just one word: Fear. WWE is afraid of turning Cena heel because when Austin turned in 2001, business tanked. The company isn't making as much money today as it was then, but Cena is the only big draw.
Hype Meter: 5 out of 5 Rumors That Don't Die
Until Cena actually turns, the talk is going to stay alive. It's annoying, sure, but it does give all of the Internet fans something to debate. 
Deeper Dive
Latest News On A Heel Turn For John Cena (B/R)
John Cena Ready To Give In To Hate (B/R)
-------------------------------------------------------------
IS THE ROYAL RUMBLE JUST RANDY ORTON, CHRIS JERICHO AND EVERYONE ELSE?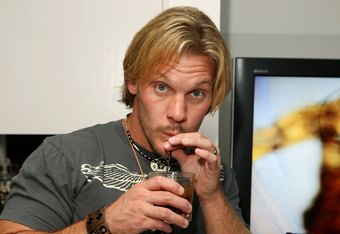 Chad Buchanan/Getty Images
Looking at this year's roster for the Rumble, I am struck by just how few potential winners there could be. The only two names that make sense this year are Orton and Jericho, with everyone else being along for the ride. 
Question on Everybody's Mind: Who will win?
Our Take: With the event being held in Orton's backyard of St. Louis, he would be an obvious choice. Since he has already won this match once, I am going to go with Jericho. We know he is going to get a big push, so what better way to kick it off then having him win the main event of his first PPV. 
Hype Meter: 5 out of 5 Electric Jackets
Jericho's heel turn got kicked into overdrive on Raw last night, he is going to do great work on the microphone when he does return and a big match at WrestleMania against CM Punk will be great entertainment for the fans. 
Deeper Dive
Will WrestleMania Be A Success With CM Punk vs. Chris Jericho? (B/R)
Updates On Plans For Royal Rumble (Wrestle Zone)
---------------------------------------------------------------------------
KURT ANGLE GOES ALL KURT ANGLE TALKING ABOUT WWE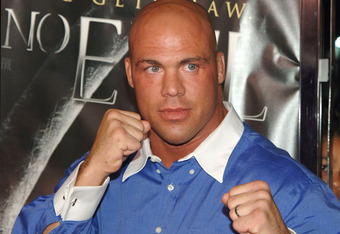 John Sciulli/Getty Images
There is no denying that Angle is one of the best wrestlers of the last decade, but he is also certifiably insane. That is why whenever he speaks, it is best to just not listen to a lot of what he says. Take for instance, the mixed signals he sent out on Twitter. 
First Angle Tweet Denying He Wants Back In WWE...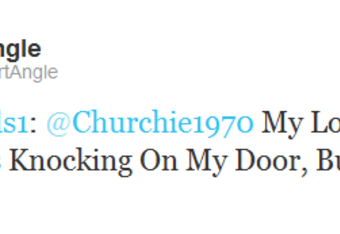 ...And Another One That Changes Everything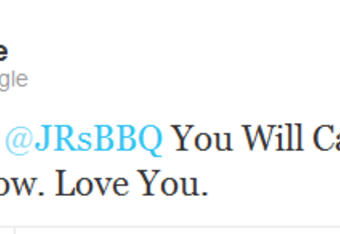 Question on Everybody's Mind: So JR is going to TNA?
Our Take: That ain't happening, so the only way that Angle will get his way is if he goes back to WWE. It's not going to happen soon, but I would be surprised if he didn't do something with the company shortly before his career is over. 
Hype Meter: 5 out of 5 Glasses of Milk
Whether it is wrestling or talking, Angle is as entertaining as anyone in the business today. He is going to say so many things, and most of it is garbage, but it is fun. 
Deeper Dive
10 UFC and MMA Stars Who Can Transition To WWE (B/R)
---------------------------------------------------------------------
JBL DOES HIS BEST KURT ANGLE IMPRESSION
Speaking of comebacks that may or may not be happening, JBL posted a message to fans asking him about his future. Here is what he had to say on Facebook.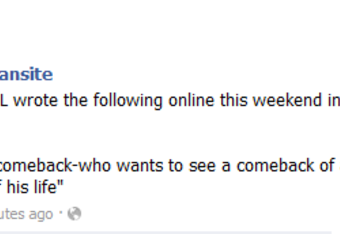 Question on Everybody's Mind: Did JBL just bury the roster?
Our Take: He did, and good for him. At least he is aware that almost everyone else in the company has been made to look terrible and shoves it right in the face of the fans. 
Hype Meter: 4 out of 5 Clotheslines of Doom
While I have no interest in seeing JBL wrestle again, I wouldn't mind seeing him come back as a manager or some kind of character where he talks a lot. He was always very good at doing that, and WWE needs all the help it can get in that area right away. 
Deeper Dive
The Royal Rumble Is The Epic Opening Leg To WrestleMania (B/R)
-------------------------------------------------------------------------
Check back for more on the WWE as it comes, and check out Bleacher Report's Wrestling Page to get your fill of the WWE. For more WWE talk, check out Ring Rust Radio for all of the hot topics you just can't miss.
Listen to internet radio with RingRustRadio on Blog Talk Radio