Minnesota Twins: Has Terry Ryan Done Enough to Restore Hope?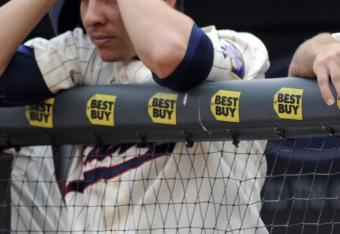 There's no way 2012 can be as bad as 2011 for the Minnesota Twins.
Craig Lassig/Getty Images
Since being renamed the Minnesota Twins general manager, Terry Ryan, according to Baseball-Reference.com, has signed more free agents than any other team in baseball.
On paper, at best it looks like the Twins are no better than they were in 2011, and perhaps a little worse. His approach appears to be to replace what has been lost, and hope what remains returns to the form that delivered 94 wins in 2010, instead of the result in 2011.
With 20 signings, Ryan and the Twins have signed as many free agents as the Tigers, White Sox and Indians combined.
The problem is Ryan appears to be rebuilding the Twins farm system that is not as strong as it was when he stepped down in 2007, with 75 percent of the free agents signed to minor league contracts.
Perhaps one can take some solace in that all 15 of the players signed to minor-league contracts have been invited to spring training.
The five free agents added to the 40-man roster include catcher/first baseman Ryan Doumit, left fielder Josh Willingham, second baseman Jamey Carroll and starting pitcher Jason Marquis. The re-signing of closer Matt Capps rounds out the Ryan's work so far.
Gone are free agents Jose Mijares, who signed with Kansas City, Jason Kubel, who is now in Arizona, Michael Cuddyer, who will play with Colorado and Joe Nathan, with the current two-time AL Pennant winner Texas Rangers.
While signing starting pitcher Marquis is a solid move, with a career 104-98 record and a 4.55 ERA, he's not the staff ace many Twins fans were hoping for.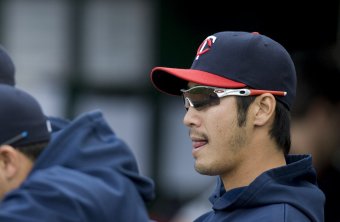 Ed Zurga/Getty Images
The addition of Willingham almost offsets the loss of Cuddyer—almost. Gone is the flexibility to play just about anywhere on the field. On the plus side, Willingham brings a bit more power, averaging 16.5 home runs over eight seasons, compared to Cuddyer's 12.8 per season in 11 years with Minnesota.Even with the worst record in the American League, Minnesota was second only to the Yankees in attendance with 3.16 millions fans attending games at Target Field. With no blockbuster deal, Ryan and the Twins must think that the lure of Target Field will overpower the on-field performance for at least one more season.
The honeymoon of a new ballpark will only carry them so far.
The Twins need to be more than just improved over last season—after all, it shouldn't take much to improve on their 63-99 record of last season. They need to contend for the AL Central in 2012, or the fans will start looking forward to the Vikings season come August.
The timing to reduce the payroll comes at the wrong time. The Twins need to make a bold move to improve the team. Returning to the success of winning the division only to make a first-round exit in the playoffs is no longer acceptable.
The expectation with the revenue from Target Field was to improve the team and bring another World Series Championship to Minnesota.
Anything less than that is a failure—and Ryan has not even come close with the moves made so far.
All is not lost, yet. Perhaps Ryan is looking to bundle many of those minor-league signees to make a blockbuster trade before the season starts.
Of course, that would be totally out of character and unprecedented for the Twins GM.
This article is
What is the duplicate article?
Why is this article offensive?
Where is this article plagiarized from?
Why is this article poorly edited?

Minnesota Twins: Like this team?