Anaheim Ducks: 5 Reasons Bruce Boudreau Should Not Be the Head Coach Next Year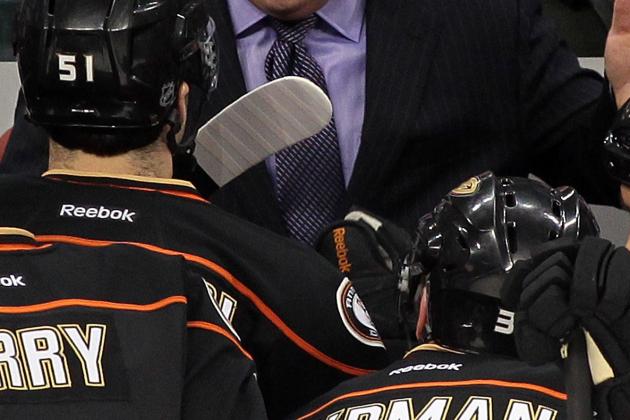 Marianne Helm/Getty Images

"What have you done for me lately?"—A question that too often is the measuring stick by which the sports world determines the effectiveness of its managers, coaches and players.
Hockey is no exception.
Managers or coaches can have a team in the playoffs year after year only to see one bad season cost them their credibility and eventually their paychecks. Accomplishments are quickly forgotten and they are gone before they even have time to correct their mistakes.
This year Bruce Boudreau has been both the victim and the beneficiary of this mentality. He saw his head coaching tenure with the Washington Capitals terminated only to be hired by the Anaheim Ducks a few days later.
What the Ducks organization did was perhaps an effort to stem the tide of trade rumors that surrounded their star players. Since conventional wisdom dictates that you must try a coaching change before a drastic player move, the firing of Randy Carlyle seemed imminent. With Bruce Boudreau immediately available and interested in continuing to coach, he was an easy first pick.
Now begins his evaluation.
Is he actually a "new voice" and an improvement, or is he just a knee-jerk decision that leaves Anaheim in the same situation they were in under Carlyle -- or worse?
Here are five reasons why Boudreau should not be the coach of the Anaheim Ducks next season.
Begin Slideshow

»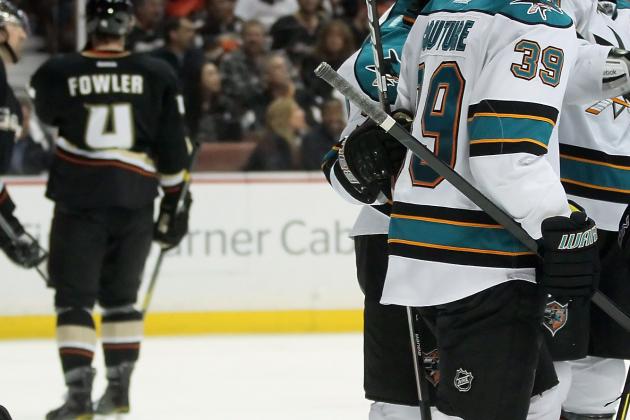 Jeff Gross/Getty Images

Bruce Boudreau excels at coaching the offensive side of the game. With Alexander Ovechkin at his disposal in Washington, his game plan was a fast-paced "run and gun" style, aptly suited for the Capitals' offensive speed and firepower.
To be clear, there's nothing wrong with that style. However, Anaheim's struggles this season have not been from a lack of offense, but rather a lack of defensive depth and ability.
If Boudreau was brought in to shore up a struggling defensive group, he's certainly not the best man for the job. Otherwise, Anaheim's management has to be hoping that Boudreau's strength on the offensive side will result in outscoring the 3.2 goals per game the Ducks are giving up.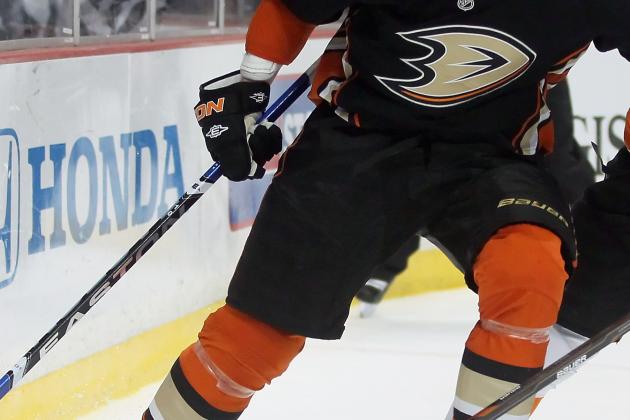 Jeff Gross/Getty Images

Dump the puck, win the battle in the corner and cycle the puck down low until something opens up in the middle or at the point.
This style was almost perfected by Randy Carlyle's Ducks during the 2006-2007 season, and ultimately ended up being the offensive engine behind Anaheim's Stanley Cup-winning team.
In recent years, however, the Ducks have lost a lot of their size up front and on the blue line, making this style harder to implement and easier to defend.
Still, this is still how Anaheim is built to play, and at this point Bruce Boudreau is either going have to adopt this style and learn how to coach it, or implement his own style and "re-coach" the Ducks' entire roster.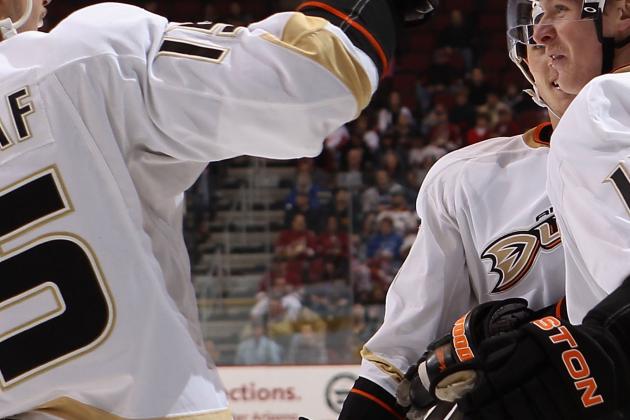 Christian Petersen/Getty Images

Make no mistake, the trio of Ryan Getzlaf, Corey Perry and Bobby Ryan makes up one of the most dangerous top lines in the NHL. Yet they aren't at all what you would consider a "speed line."
Perry comes the closest to relying on speed, but even he would have to be considered more of a sniper/power forward than a speedster. Bobby Ryan and Ryan Getzlaf are true power forwards. All three depend heavily on their passing ability, size and strength to generate scoring chances.
Trying to get this line to play a speed game would be like mixing oil and water.
.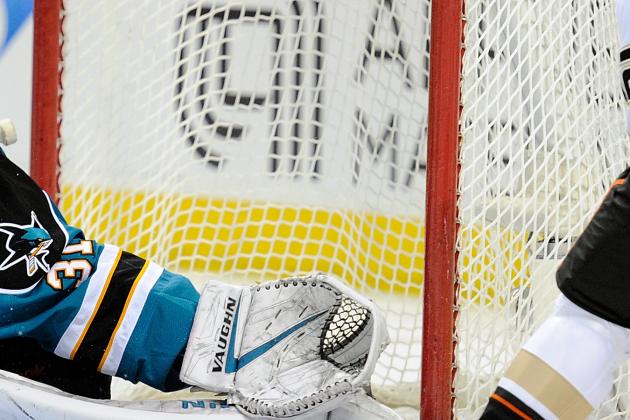 Thearon W. Henderson/Getty Images

While a coaching change can often bring instantaneous success, this has not been the case with Bruce Boudreau in Anaheim. Since he was hired on November 30th, the Ducks have gone 6-9-2, with three of the six wins coming in Anaheim's last three games.
Whether this recent surge is an indication that Boudreau and his players are finally getting used to one another and starting to mesh is yet to be seen.
Even with the recent wins, judging the coaching change simply based on their record doesn't give us any indication that Boudreau has made a difference.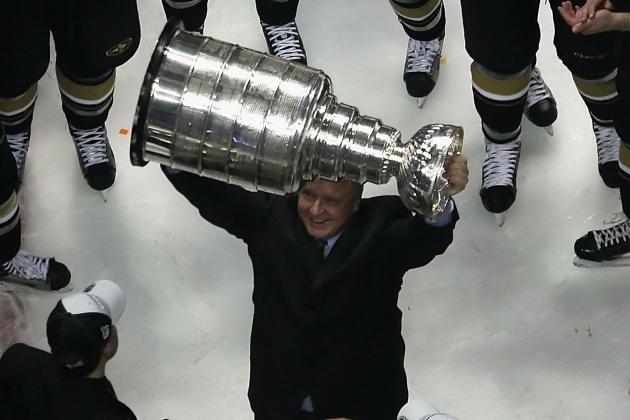 Jeff Golden/Getty Images

Bruce Boudreau's tenure in Anaheim will be short, not because he's a bad coach, but because he wasn't needed. As stated, his presence hasn't changed the Ducks' situation and wasn't the solution because Randy Carlyle ultimately wasn't the problem.
Yet in a world where success is easily forgotten and shiny new resumes offer a fresh feeling of hope, throwing any kind of change at a situation can look like the "necessary" step to take. However, it must be conceded that to determine whether Boudreau's hiring in Anaheim was a mistake will require more time.
Maybe this was a situation where the unspoken rule of firing your coach before trading your core players should have been broken.