Philadelphia Phillies: Which Free Agent Reliever Will Set Up Papelbon?
Patrick McDermott/Getty Images

It is no secret the Phillies are in the hunt for a relief pitcher. In the past few weeks they have been rumored to be in talks with a few pitchers, most notably Ryan Madson. After Madson's signing of a one-year, $8.5 million deal with the Cincinnati Reds, the search has been blown wide open.
Depending on the health of current set-up man Jose Contreras, who had elbow surgery last year, the Phillies may need a legitimate eighth inning guy. The team is only about five million dollars under the luxury tax threshold, so there is not much room to grab a big name.
Guys like Kerry Wood (pictured) and Brad Lidge have been named as possible options, but no one name stands out as the clear front runner. Here's a look at some options for the Phillies' bullpen in 2012, as well as the odds of those top options signing.
Begin Slideshow

»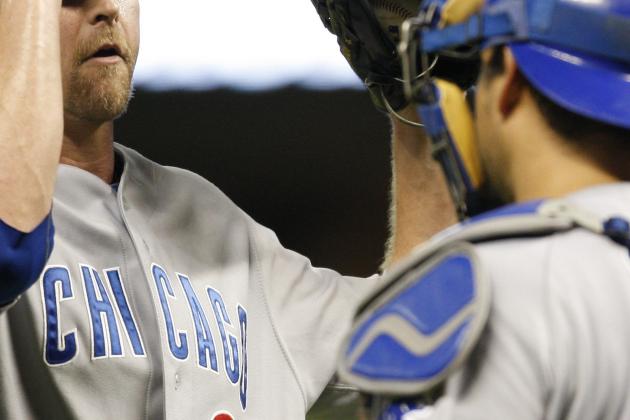 Eric Christian Smith/Getty Images

Odds of Signing: 40%

Kerry Wood, who has played 11 of his 13 years with the Chicago Cubs, has been mentioned frequently as an option for the Phillies.
Sources have been varied on his return to Chi-Town, with John Heyman of CBS Sports tweeting that he would be "shocked if [Wood] leaves Chicago."
Meanwhile David Kaplan of CSN Chicago writes, "Wood's days as a Cub appear all but over,"
Wood, now 34, pitched in 55 games last year, going 3-5 with a 3.35 ERA. His salary in 2011 was a minuscule $1.5 million, and even though the Cubs are rumored to be offering Wood a big pay raise, he still may fall in the sweet spot financially for the Phillies.
Wood's loyalty to the Cubs may prove too large to ignore, and he will most likely return to Chicago.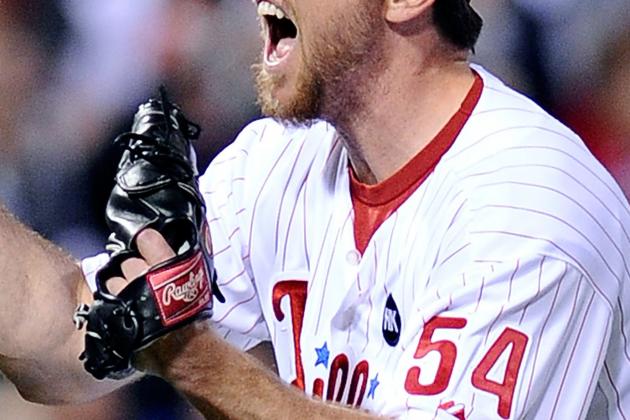 Jeff Zelevansky/Getty Images

Odds Of Signing: 80%
Brad Lidge's career in Philadelphia has been a roller-coaster for sure. In 2008, Lidge solidified a special place in fan's hearts with a perfect 41 saves in 41 opportunities, a 1.95 ERA and a World Series Championship.
The following year was a disaster, though, as Lidge amassed a 7.21 ERA and blew 11 saves in 67 games.
Now coming back from a shoulder injury that sidelined him for most of 2011, Lidge may be the perfect filler if Contreras is healthy. His velocity is down, with his fastball now hovering around 89 MPH, but in 25 games last year Lidge surrendered only three runs in 19.1 innings.
With Madson off the market and Wood looking like he's returning to the Cubs, Brad Lidge is near the top of the Phillies list. He may not be the best available pitcher on the market, but he is certainly the most familiar, and for the right price (I predict around $2.5 million would be fair) he'd be a good fit.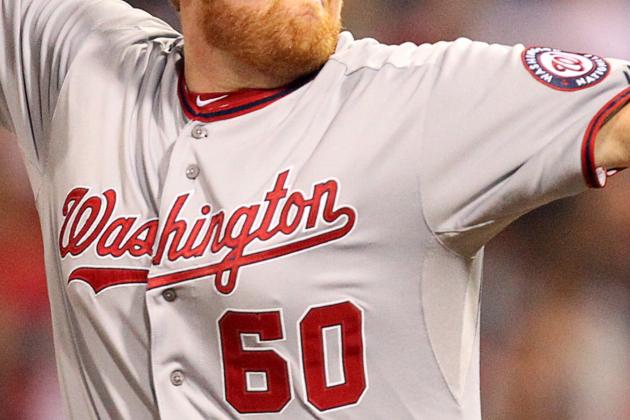 Hunter Martin/Getty Images

Odds of Signing: 35%
Coffey hasn't been explicitly linked to the Phillies, but with the market wearing thin Coffey's stats and price tag fit the Phillies.
Pitching for the Nationals in 2011, Coffey had a 3.62 ERA in 69 games (59.2 innings). His WHIP was a respectable 1.25, and he ended the year with a 5-1 record. Washington paid just $1.3 million for Coffey last year, and although reports have indicated that they'd like him back, considering it's January and he's unsigned should raise a red flag.
If he can't strike a deal with the Nats, I see Philadelphia as a likely suitor.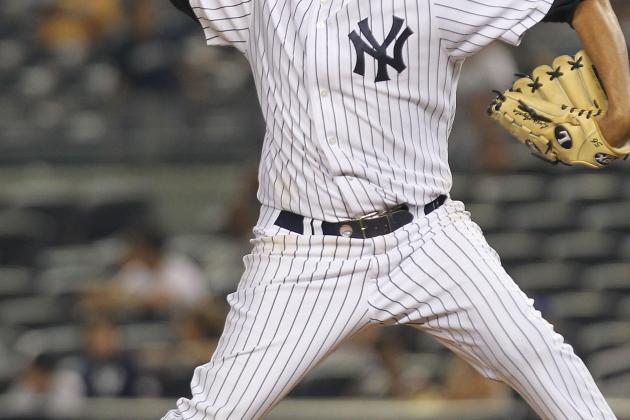 Nick Laham/Getty Images

Odds of Signing: 35%
Another guy who hasn't yet been mentioned in the same breath as the Phillies, Ayala comes into free agency after a career year in New York.
Keeping just a 2.09 ERA in 56 innings for the Yankees, Ayala surprised many after being signed to a minor league deal last year.
At 33 years of age, Ayala wouldn't be good for more than a one-year deal, which is exactly what the Phillies want.
His style as a ground ball pitcher would work well in Citizens Bank park, where Ayala has a career 2.67 ERA and .188 BAA. At a cost of less than a million dollars last year ($650,000 in 2011), Ayala would fall under the low-risk/high-reward category as a free agent.