MLB Free Agents: Who Are the Winners and Losers of Ryan Madson's Offseason?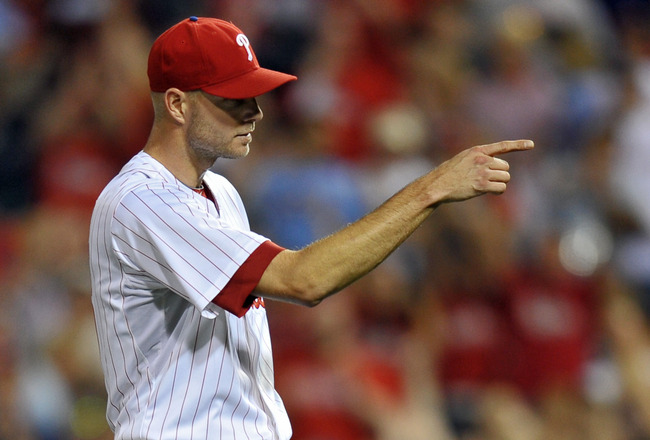 Madson's winter did not go to plan
Drew Hallowell/Getty Images
We do not know exactly what happened with the breakdown of the Phillies-Madson reported agreement. We do know that the reliever's offseason has gone differently than expected.
The expectation, going back to the beginning of Spring Training 2011, was that Madson would stay on with the Phillies as their "closer of the future." There also was the expectation that Madson would be rewarded with a big contract after putting together a nice run closing games in 2011 for the Phillies.
One other aspect in the whole process was that Madson's agent is Scott Boras. Boras typically does not let his clients accept hometown discounts, and players only hire Boras if they are looking for big money (i.e. Jayson Werth).
So when the report came out that the Phillies and Madson had agreed to a four-year, $44 million deal, everything seemed to be going as expected.
When it broke down, everything changed and went off the expected course. With unexpected outcomes, we have unexpected consequences.
Who benefited the most from the development? Who was the biggest loser? We'll take a look...
Ryan Madson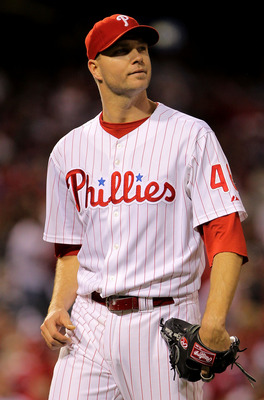 It was a nice run in red pinstripes for Madson
Doug Pensinger/Getty Images
There is little reason, if any at all, to think Madson wanted to leave Philadelphia. He had been in the organization since 1998, and on the major-league roster since 2003.
Madson had tremendous success first as a middle-inning reliever, racking up an impressive 15 wins out of the bullpen in his first two years. He then transformed into a solid setup man after some rocky times as a starter, posting an ERA just over 3.00 from 2007-10.
After having difficulty transitioning into a closer, Madson overcame many horrible ninth-inning outings to finally figure it out as a replacement closer in 2011. He went on to save 32 of 34 games for the best team in baseball.
"Mad Dog" had worked his way up the organizational depth chart and later in his years in Philadelphia, the team had consistently been winning, and times seemed good in Philadelphia.
The reliever even decided to buy a house in Wayne, Pa. and invest a lot of money into it to make it eco-friendly.
It may not have been the best idea to invest a house in an area when you only had a year remaining on your contract to play in that area, which is what Madson did.
The biggest downer for him would be getting only a fraction of the money the Phillies were set to give him—with the Reds reportedly signing him for only $8.5 million.
But there is still hope for Madson to break the bank with a big deal, should he not revert to his old ways closing for the Reds. With a thin closer's market taking shape for next Winter, if Madson racks up saves for what could be a good Reds team, Madson could be in line for his money.
Short term, he's had a horrible offseason. And it doesn't look like he'll be returning to Philadelphia anytime soon to make use of his nearby house, as Jonathan Papelbon is under a long-term contract with the Phillies.
Scott Boras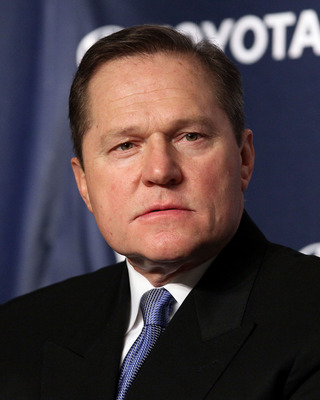 Although usually succeeding, Boras failed with Madson this Winter
Jim McIsaac/Getty Images
The super agent seems to have made a multi-million-dollar mistake—a mistake worth about $35 million.
There is word being spread around that Boras is at fault for the collapse of the agreement the Phillies and Madson had in place. It is believed that Boras told members of the media about the agreement, leaking the details to create a buzz for more teams to actively pursue the reliever.
He was hoping for this to raise Madson's price.
It did the opposite, as Madson ultimately will make only a fraction of the $44 million guaranteed figure for his efforts this offseason.
You have to wonder if this causes any type of strain in the Madson-Boras relationship for Madson to be looking for a new agent before hitting the market again. A source close to Madson says he was expecting for a big-time contract, and Boras failed him.
If Boras got Rafael Soriano $35 million last year, who had a very similar situation as Madson did, it's hard to understand why he came up short for the "Mad Dog."
He's had an even worse offseason thus far than Madson. But his, unlike Madson's, can change with another rich deal handed out to his next client.
The Reds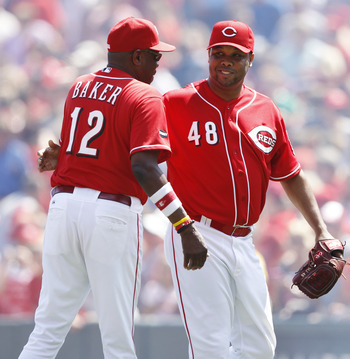 Will Madson be an upgrade over Francisco Cordero for Dusty Baker?
Joe Robbins/Getty Images
At what has become a bargain price for a closer, the Reds will come away looking pretty good if Madson can duplicate his 2011 year for the Big Red Machine.
The Reds appear to be loading up for a year in contention after making trades for Mat Latos and Shawn Marshall, so adding Ryan Madson to the mix should strengthen their chances on a solid 2012.
Having said that, it is no sure thing that Madson can duplicate his 2011 season as a closer. On its surface, Madson's 2011 as a closer could be considered a fluke or anomaly. He failed horribly in his previous attempts to be taken seriously as a legitimate closer.
I do not necessarily like Madson as a closer because of his "out pitch." Being just a change-up is limited enough, but it can be especially harmful when a closer's "out pitch" is one often in the strike zone. Over time, it could be hit around.
There is no such thing as a bad one-year deal in baseball, so this is a nice chance for the Reds to take, especially with Madson likely being interested in proving himself again, but it is no sure thing that Madson can repeat his 2011 season.
Not to mention the Reds also appear to be losing their three-time All-Star closer Francisco Cordero, who posted a great 2.45 ERA last year and saved 37, five more than Madson and about the same ERA.
It's not that certain that Madson represents any sort of upgrade of the position for the Reds.
The Phillies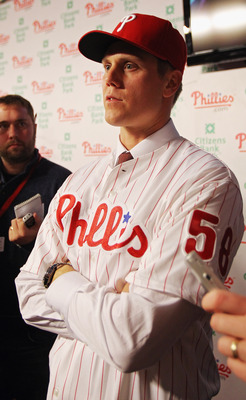 Papelbon should be a relialbe ninth-inning option for the Phillies
Len Redkoles/Getty Images
So how does the team Madson is leaving look? Pretty, pretty, pretty, pretty good.
The Phillies, after moving on from Madson, got themselves the best closer on the market, and for the third straight offseason, the best pitcher available.
Signing the four-time All-Star Jonathan Papelbon will give the Phillies a solid closer for years, something Madson was not. Papelbon clearly represents an upgrade over Madson, having a career ERA higher than any one season of Ryan Madson's career.
It is extremely doubtful the Phillies would have signed Papelbon in addition to Madson if the agreed deal was official, so breakdown actually allowed the Phillies to focus on a better option.
There are some concerns that Papelbon was overpaid, and maybe he was. But he is much more deserving an represents better value at that $44-50 million range for a closer than Madson ever could be.
The Phils are pretty big winners here, but are they the biggest?
Sarah Madson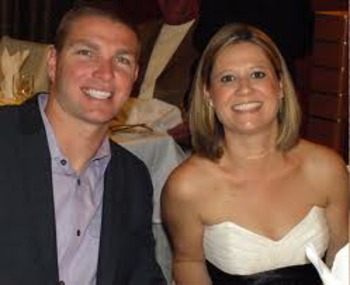 Sarah (right) made her hatred for the Phillies fans known
Mrs. Madson challenges the Phillies as the biggest winner in the Madson aftermath.
Sarah Madson did not hide her hatred of Philadelphia and the Phillies fans when she spoke at a fundraiser. A blogger, Laura Goldman, was there and posted Madson's words:
"I hate the fans. It is bad enough that they bother us during the season, but they will not leave us alone in December when we go out to eat. We stayed here during the off season last year, but we will be going to California this year. There must be something particularly bad about Phillies fans because all the players leave in the off season."
So Madson has an issue with fans who appreciate her husband's work on the mound and enjoy seeing him in public?
Although somewhat unrelated, it is worth pointing out that many of the team's players often will make their full-time home in Philadelphia, such as Ryan Howard and Cole Hamels. Even members not officially on the team such as Brad Lidge stay in the area in the offseason, so Mrs. Madson appears out of touch.
Anyway, Sarah Madson may soon realize that there are fanbases everywhere, in every city. And of course, they still will need to go out and get food at some point during their year in Cincinnati.
Mrs. Madson also mentioned that she was particularly upset over the female fans of Ryan Madson. Evidence suggests that females live in Cincinnati too, and unless Madson drastically changes his physical appearance, why would it be any different there?
She may figure out the reality of all this, but for now she must be sufficiently happy with signing with a new city.
Who knows how long that happiness will last before she gets in touch with reality.
Who Wins? Who Loses?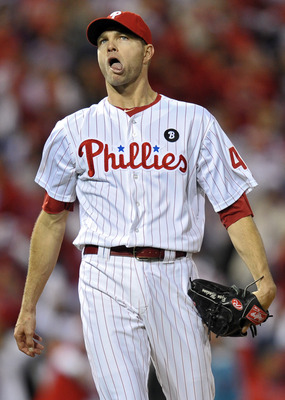 Ryan Madson may be one of the biggest losers of his own off-season
Drew Hallowell/Getty Images
Both questions have two strong candidates as the answer to the questions.
As for the winners, the Phillies appear to have a slight edge over Sarah Madson because they likely will be best suited for enjoyment and success in the long run. As I mentioned on her slide, Sarah's happiness may run out once she touches reality.
The edge goes to The Phillies.
The loser has two clear candidates, Madson and Boras. Although Madson technically put Boras in position to do this by hiring him, Boras still made a colossal mistake by causing Madson's deal with the Phillies to break down.
If Boras did his job and maximized the return for his client, this isn't even an issue for Madson.
Madson's job is to pitch, not work on the negotiation details. On the mound, Madson did nothing wrong this year and it is Boras to blame for losing the chance to get his money.
The loser title goes to Scott Boras.
Who do you think came out as the winner and loser in all of this? Comment your answer below.
Keep Reading

Philadelphia Phillies: Like this team?