Jeff Fisher Signs with Rams: 7 Coaches Who Could Fill Miami Dolphins Vacancy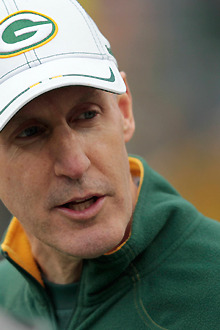 After nearly two weeks of stalling, Jeff Fisher finally announced today that he will become the next head coach of the St. Louis Rams—not the Miami Dolphins.
The Dolphins made a strong push for Fisher, who was the most prominent name to announce his candidacy for a head coaching job. However, Fisher ultimately opted for the team with a franchise quarterback and a competent, reputable owner.
This could be a blessing in disguise for the Dolphins, though. Most of the remaining candidates are "young and hungry" assistants on other teams, much like Sean Patyon, Mike Tomlin and Mike McCarthy recently were.
Begin Slideshow

»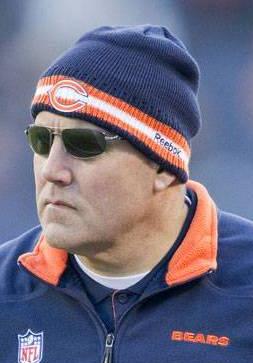 Chicago Bears special teams coordinator Dave Toub was one of the first to interview for Miami's head coaching vacancy. The interview hardly cracked any headlines, but Toub warrants serious consideration for the job.
Toub has served as Chicago's special teams coordinator since 2004. Over his tenure, the Bears have annually boasted one of the league's top special teams units. Toub is the man behind Devin Hester and Robbie Gould's success, and he even earned Special Teams Coach of the Year honors in 2007.
You might think a special teams coordinator is unqualified for a head coaching job, but remember, John Harbaugh was also a special teams coordinator before the Ravens hired him and things worked out pretty well.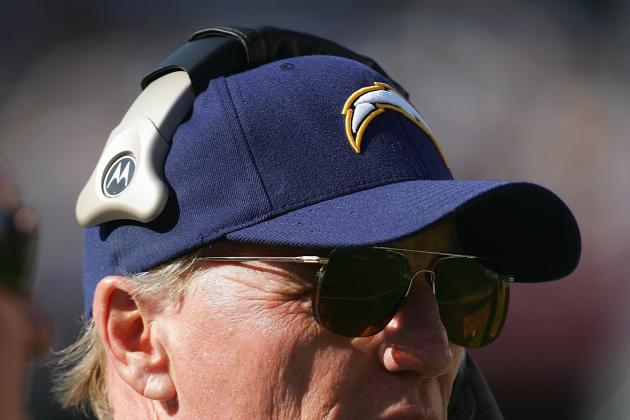 Jeff Gross/Getty Images

Marty Schottenheimer may be old, but, hey, Marv Levy was in his 60s when he led the Buffalo Bills to four consecutive Super Bowl appearances.
Schottenheimer is easily the most qualified and decorated head coaching candidate still on the market. He boasts a 327-200 record as a head coach, but he is still starving for his first Super Bowl ring.
By hiring Schottenheimer, the Dolphins could get a seasoned, veteran savvy coach who is still hungry,rather than roll the dice on an unproven and hungry coordinator. However, Stephen Ross' desire for a "young Don Shula" might rule Schotty out of the running for the 'Fins job.
Winslow Townson/Getty Images

Everybody keeps wondering which hot-shot coordinator the Dolphins can poach off of another team's staff, but they might not have to look beyond their own existing staff to find an ideal.
Todd Bowles led the Dolphins to a 2-1 record during his stint as the team's interim head coach, and were it not for a second-half collapse to the Pats, he would've been 3-0.
Bowles must demand respect around Miami's locker room because the team played hard for him over those final three games.
Also, Bowles has been around this organization since 2008.He knows it inside and out and could provide something the Dolphins have lacked for a long, long time: continuity.
Stephen Ross might not desire a defensive mind, but Mike Zimmer's impressive resume is overwhelming, and it persuaded the Dolphins to interview him this past week.
Zimmer served as the Cowboys defensive coordinator from 2000-2006 (Jeff Ireland was also with the Cowboys for the latter part of Zimmer's tenure), and Dallas' defense annually ranked amongst the league's best. In fact, they finished the 2003 unit as the NFL's best defense.
After a one-year stint in Atlanta, Zimmer became the Bengals defensive coordinator in 2008, where he has compiled his best work. Cincy's defense ranked seventh in the NFL in 2011 and fourth in 2009, anchoring the team to a pair of playoff appearances.
Zimmer is the most qualified coordinator currently on the market, but it's tough to envision Stephen Ross hiring a defensive-oriented coach. Still, though, expect Zimmer to be one of the likeliest candidates for the job and don't be surprised if he is eventually hired.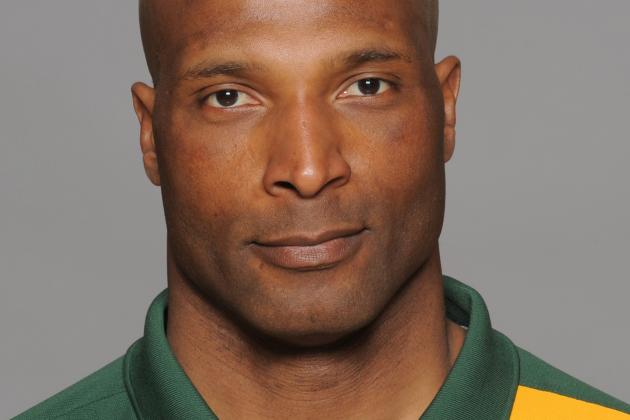 Handout/Getty Images

During their pursuit of Jeff Fisher, Stephen Ross and the Miami Dolphins only interviewed a handful of other candidates. This could come back to haunt them, as promising coaches like Winston Moss are lured in elsewhere.
Moss has served as the Green Bay Packers linebacker coach since 2006, and has also served as the team's assistant head coach since 2007.
At the ripe age of 46, Moss could become the leader of a franchise for years to come. Moreover, Moss is a University of Miami alum, and the Dolphins fan-base would (I think) be exhilarated if Stephen Ross pursued him as the team's next head coach. Unfortunately, the Dolphins haven't shown any public interest, but there is still time for them to do so.
Tragedy struck Packers offensive coordinator Joe Philbin this past week when his son was discovered dead. Philbin has not announced whether or not he will continue seeking a head coaching job (and it's clearly not the most important thing on his mind right now), but if he does, then he might find a new home in MIami.
Philbin has been on Green Bay's staff since 2003 and took over as offensive coordinator in 2007. The Packers' offensive success reflects extremely well on Philbin, but there's a glaring caveat that everybody should realize: Mike McCarthy designed and runs Green Bay's offense.
Still, Philbin does design the team's schemes every week, makes in-game adjustments and clearly has a great football mind. If Stephen Ross still desires an uptempo, high-flying offense, then Philbin might be the front-runner for the Dolphins job.
And the best part about a potential Philbin-Dolphins marriage is that Miami would immediately have a leg-up on the race for Matt Flynn.
Stephen Ross said that he wants to find a "young Don Shula," and Carolina Panthers offensive coordinator Rob Chudzinski might be his best bet.
Chudzinski, 43, is a University of Miami alum who spent the last seven seasons with the Cleveland Browns, San Diego Chargers and, most recently, the Carolina Panthers.
"Chud" is largely responsible for Cam Newton's incredible rookie season, and that should attract the Dolphins' attention. He clearly knows how to develop innovative schemes and get the most out of his personnel.
UPDATE: According to Jeff Darlington of NFL.com, " [Dolphins] Team source says they like Rob Chudzinski but don't think he's ready to be head coach. Sad news. Remember, he 'Fins interviewed Chudzinski for their offensive coordinator job last offseason, but opted for Brian Daboll instead. They clearly don't anticipate him becoming a great coach.