Super Bowl Predictions 2012: Odds and Predictions for Top 5 Teams to Win It All
January 4, 2012
Ronald Martinez/Getty Images
With Wild Card Weekend right around the corner, Bovada has offered odds on all 12 teams' chances to hoist the Lombardi Trophy in Indianapolis in just a few short weeks.
Here's a quick look at the odds and a prediction for the top teams in the 2012 NFL playoffs to win a Super Bowl.
Green Bay Packers (+180)
This 15-1 powerhouse is the favorite to win it all and should be after its incredible regular season and proven ability to win in the postseason.
The Packers locked up home-field advantage and a bye in the NFC, meaning they earned the right to be a favorite. 
Prediction: The odds aren't good enough, and we have not seen a repeat champion since the '04 and '05 Patriots.
New England Patriots (+400)
The Patriots are a perennial contender but have not won a playoff game since the 2007 season.
This year, their offense is incredible as usual, but their defense is even more suspect than ever.
Despite this disgusting D, you should never count Tom Brady and Bill Belichick.
Prediction: Solid bet and solid odds, certainly worth a risk if you feel the secondary and pass-rush will tighten up over the next three games.
San Francisco 49ers (+1100)
Vegas isn't respecting the 13-3 49ers whatsoever, and it is precisely because of their lack of experience.
This team has not been in the postseason since 2002 and is being lead by a first-year coach and a QB that was written off as a bust long ago.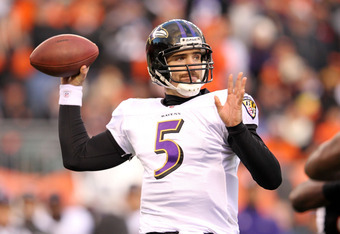 Andy Lyons/Getty Images
Prediction: These are great long shot odds for a team built to win outside and has proven they can take care of business.
Baltimore Ravens (+750)
This team has playoff experience but has yet to push through and get to a bowl. They have some issues, and Joe Flacco has yet to prove he is a big game quarterback.
Prediction: The odds aren't good enough for a Baltimore program that hasn't proven Super Bowl capable and has many of the same pieces from recent years.
New Orleans Saints (+450)
The hottest team in football is the third-biggest favorite to capture their second championship in three years.
This makes perfect sense, considering how well they have been playing and Drew Brees' record setting season.
Prediction: This is the smartest bet to make and New Orleans has a great chance to win the Super Bowl. Their biggest challenge will be to get past the Packers, and they should have no problems doing it, especially considering they have greatly improved since their Week 1 matchup.