NFL Week 17 Picks: Dallas Cowboys and Underdogs That Stand No Chance
December 28, 2011
Tom Pennington/Getty Images
It can be fun to root for underdogs, but you have to be careful because many times some of them don't have a fighting chance to pull the upset. 
Such is the case in Week 17, and even though some underdogs will be competitive, others are doomed from the start. 
It's the final game of the year, so some teams will be resting their stars and others will be looking to end the season on a good note. 
With that said, here are three underdogs that don't stand a chance in Week 17. 
Dallas Cowboys (+3) 
In order to get into the playoffs, all the Cowboys have to do is beat the New York Giants on the road this Sunday. The winner of this game will be crowned NFC East champs, and it's the Giants who want it more. 
Dallas will be looking to avenge its loss from a few weeks ago, but it's not going to happen. Eli Manning and company are on a tear right now and extremely motivated to win the division. 
The Cowboys are trending down, having lost three of their last four games. Tony Romo is banged up, and even though he's expected to play, he won't be as good as the Cowboys need him to be. 
Look for Manning and his great group of receivers to deliver in big moments to win the division. 
Prediction: Giants 28, Cowboys 17 
Tampa Bay Buccaneers (+12)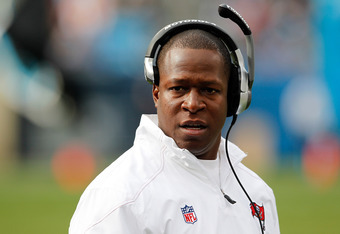 Streeter Lecka/Getty Images
What was expected to be a promising season has turned out to be a disaster. They've lost nine games in a row now, and it's about to become 10. They may be getting a lot of points, but the Buccaneers have lost by 16 or more in the last four games. 
The Atlanta Falcons were embarrassed by the New Orleans Saints on Monday night, and they're going to take out their frustration on the Buccaneers. 
They're angry the Buccaneers beat them earlier in the year, and they know they need a pick-me-up victory right before the playoffs.
Plus, a win here and a Detroit Lions loss would put the Falcons as the No. 5 seed, so the Falcons have a lot to fight for, which doesn't bode well for Tampa Bay. 
Prediction: Falcons 38, Buccaneers 20 
Houston Texans (+3) 
The Texans have not been playing very good football for the last few weeks. They won the AFC South and it's almost like they just haven't cared since then. 
The Tennessee Titans comes into town this weekend, and since they're competing for a playoff spot, they're going to do whatever it takes to walk away victorious.
Houston has only managed one touchdown per game in its last two contests, which is not a good sign as the Texans approach the playoffs. The Titans were demolished by the Texans earlier this season, but Houston is a completely different team now, and Tennessee will get revenge. 
What's more, the Texans are likely to take it easy in this game to give their star players more rest before the postseason begins. 
Prediction: Titans 24, Texans 17