Lists/Rankings
by Ron Johnson
The Central Hockey League has had its share of dramatic moments. From the possible hockey strike to the emotional tribute to fallen Colorado Eagles player Les Borsheim all the way to ...
Previews/Predictions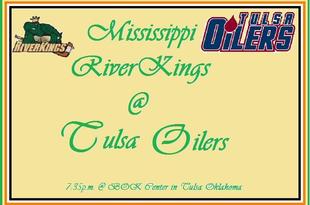 by Kalyn Cook
  The Mississippi RiverKings are scheduled to play the Tulsa Oilers today at the BOK Center in Tulsa Oklahoma at 7:35 p.m. tonight. If the Mississippi RiverKings win tonight, they will be coming home with a six-game winning streak...