Washington Husky Football: 10 New Year's Resolutions for the Dawgs
Don't pop the bubbly just yet. There are a few New Year's resolutions the Washington Huskies must make before moving on into 2012.
And hopefully those resolutions don't end up like the ones you make that inevitably fail—have you started going to the gym yet once you stop smoking?
If the Dawgs can be a little more successful with the following resolutions, 2012 could prove to be a rosy one for the Huskies!
Begin Slideshow

»
Eric Francis/Getty Images

PK Erik Folk has been a trusted straight shooter for the last three seasons. In particular he will be fondly remembered as the "Trojan Killer" after making kicks to defeat USC two years in a row.
With his graduation, the Dawgs will be hard pressed to find a capable replacement from a group of inexperienced kickers.
Punter Kiel Rasp's last two seasons were superb, averaging over 44 yards per punt. This kind of production often is overlooked, but coaches appreciate playing the field position game.
Finding a dependable new punter is essential.
Thearon W. Henderson/Getty Images

The Huskies have been blessed with tackling machines at LB for the last two years—in 2010 there was Mason Foster, in 2011 there was Cort Dennison.
Making tackles is as much about attitude than physical ability, and Dennison's fiery disposition will be hard to match.
However, with two years of LB anchors, I wouldn't put it past another LB to take up the mantle.
Thearon W. Henderson/Getty Images

Keith Price was a revelation this year, completing 67 percent of his passes for 29 touchdowns and only 11 interceptions in his first year as a starter.
The only thing that slowed him down was himself—he played with two gimpy knees for much of the season. If this is what he is capable of with an injury…imagine the damage he could do playing healthy.
Backup QB Nick Montana needs to be better prepared to step in if Price unfortunately has to miss some time due to injury—coach Steve Sarkisian needs to work his magic.
Otto Greule Jr/Getty Images

This true freshman, a 6'6" 260 pound man-child, had an impressive season, catching 36 passes and six touchdowns.
He was especially valuable in the red zone, as he used his size to his advantage.
With another year of learning the offense, he should be targeted much more frequently—and rightly so.
Otto Greule Jr/Getty Images

DT Alameda Ta'amu has provided stability to the Washington defensive line for the last two years.
While some would say that he was inconsistent, his presence required many double-team blocking and enabled other players to make tackles.
Finding another interior lineman to fill Ta'amu's large void (6'3" and 340 pounds) is a must to help slow down opponents' running attacks.
Harry How/Getty Images

If there was an Achilles Heel to the Dawgs' defense this year, it was defending the pass—in a word, they were atrocious.
Due to a combination of a lackluster pass rush with poor secondary coverage, Washington was forced to win games in shootout fashions.
If next year is going to be special, this has got to change.
Otto Greule Jr/Getty Images

With Devin Aguilar and Jermaine Kearse having completed their senior seasons, the Huskies will need to replace their top WRs.
Freshman Kasen Williams showed great promise this season, tying for team lead in touchdown receptions. Also James Johnson made a contribution by catching 26 passes.
If these two returning WRs can show that they are ready to take the next step up, Keith Price might come up with even bigger numbers and smiles come 2012.
Defensive Coordinator Nick Holt came under heavy criticism in 2011, and for good reason.
Brought in from USC at a jaw-dropping salary, his defensive teams have left a lot to be desired.
Plagued by inconsistency and giving up big plays, Holt needs to show that the hype can be matched by the results.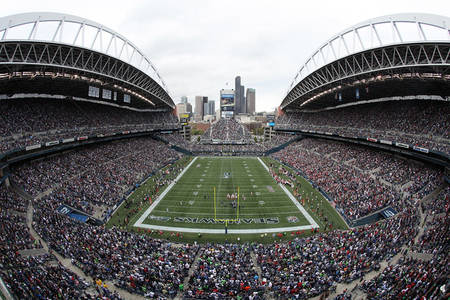 Husky Stadium is undergoing much-needed renovations, and in 2012 UW will be playing its home games at Century Link Stadium in Seattle.
Renowned for providing the Seattle Seahawks with a well documented home-field advantage, the Huskies need to make sure that this stadium yields similar results.
Otto Greule Jr/Getty Images

Well, Washington fans, the Chris Polk era might be coming to an end (it actually hurt me to type that).
His warrior-like mentality as well as his obvious physical skills could be headed to the NFL next season; if this is the case, RB Jesse Callier is next in line to take the starting role.
He showed great promise in 2011 averaging almost six yards every time he rushed the ball, nearly five times a game. If Polk does indeed leave, Callier will be counted on to take the heat off of Keith Price.