Nebraska Football: 5 Under-the-Radar Players to Watch in the Capital One Bowl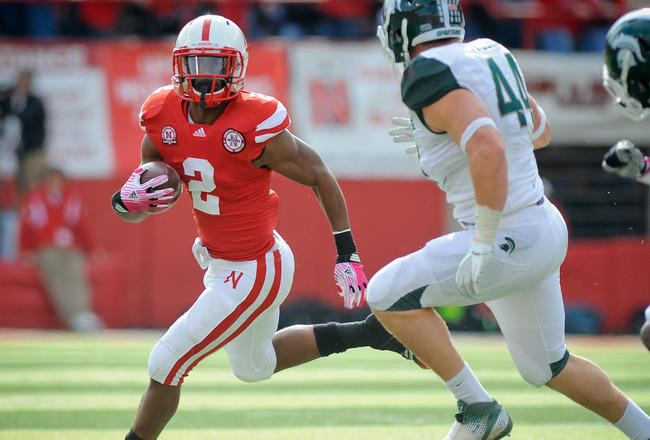 Eric Francis/Getty Images
Nebraska will play South Carolina in the Capital One Bowl on Jan. 2, 2012. In looking at players to watch for Nebraska, there's all kinds of obvious choices, like Taylor Martinez, Rex Burkhead, Lavonte David and Alfonzo Dennard.
But you're all too sophisticated for that, aren't you?
So let's look at five players that are a little more under the radar for Nebraska, but will will still be important both in the Capital One Bowl and in preparation for 2012.
Will Compton
Eric Francis/Getty Images
Anyone who has read my work earlier will not be surprised with this selection. Will Compton began to come on strong at the end of 2011, showing on the field the promise he had in his recruiting.
But with Lavonte David graduating, the load will fall to Compton to fill the gap of leadership at the linebacker position. The Capital One Bowl will provide Compton an opportunity to begin his transition and take his place in the middle of Nebraska's defense.
Andrew Green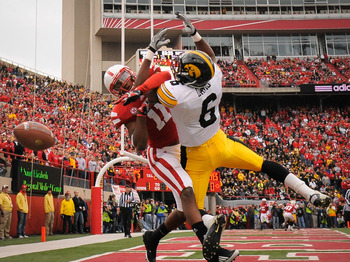 Eric Francis/Getty Images
Hey, remember the start of 2011? The part where Alfonzo Dennard wasn't playing, and Nebraska's secondary got torched by some pretty average offenses? I can understand if you've tried to forget that period, but unfortunately it was Andrew Green that was part of the secondary that struggled so mightily. Mightily enough, in fact, that Green lost his starting job to a safety, and then to a converted wide receiver.
But Green responded to the challenge, turning things around and winning back his starting job by the end of the year. Green will likely earn the starting job against the Gamecocks, and with Dennard on the other side, will see a lot of action in the Capital One Bowl.
Jamal Turner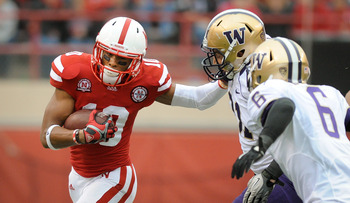 Eric Francis/Getty Images
Quiz time! Who was Nebraska's leading receiver heading into conference play? Yep, the correct answer is Jamal Turner, the quarterback-turned-receiver who made the Children of the Corn salivate with his electric footwork at the spring game and early in the season.
Then, something happened. Stories came out about Turner not practicing well. Kenny Bell emerged as a consistent deep threat. And Turner became a non-factor in Nebraska's offense as the season wore down.
But Turner's dazzling moves and blinding speed haven't gone away. And perhaps the break between the end of the regular season and the bowl game will give Turner a chance to get out of the coaches' doghouse and back onto the field.
Cameron Meredith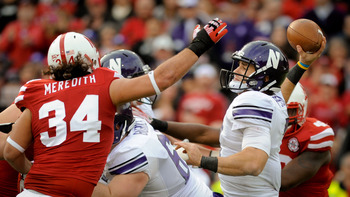 Eric Francis/Getty Images
At the start of the season, Jared Crick was the focus of Nebraska's defense. But Crick's injury (and his sub-par performance even before the injury) led to NU's defensive line underperforming. Particularly with the extra bowl practice, it might be time for other experienced members of the line to step up and fill the performance gap.
Cameron Meredith was, when healthy, a terror for opposing offenses both stopping the run and rushing the passer. Look for Meredith to take the bowl game opportunity to regain some of his previous form and make the game a long day for the South Carolina offense.
Braylon Heard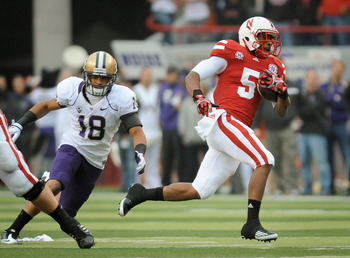 Eric Francis/Getty Images
Quite honestly, this could have been Ameer Abdullah or Aaron Green in this spot. Bo Pelini decided to burn red-shirt years for all three freshman running backs, even though their ability to see the field and contribute was limited in 2011. But Braylon Heard gets the nod in terms of players to watch because of the illness that sidelined him for a good portion of 2011.
Heard should be on the roster for the Capital One Bowl, and with an extra month to prepare, Nebraska fans are hopeful that offensive coordinator Tim Beck has come up with some new ways to get his electric freshman running backs involved in the game. Hopefully Heard has earned his place to get a shot against South Carolina.
Like what you read? Follow me on Twitter @patrickrunge to track my thoughts and observations about college football—and one or two other topics—throughout the year!
And if you would like to contact me directly to schedule an interview, ask a question or to get my recipe for a killer peach cobbler, you can send an e-mail to patrickrunge@gmail.com. (DISCLAIMER: Peach cobbler recipe might not be all that killer.)
Keep Reading

Nebraska Huskers Football: Like this team?