Green Bay Packers: 5 Biggest Weaknesses on the Pack's Championship Roster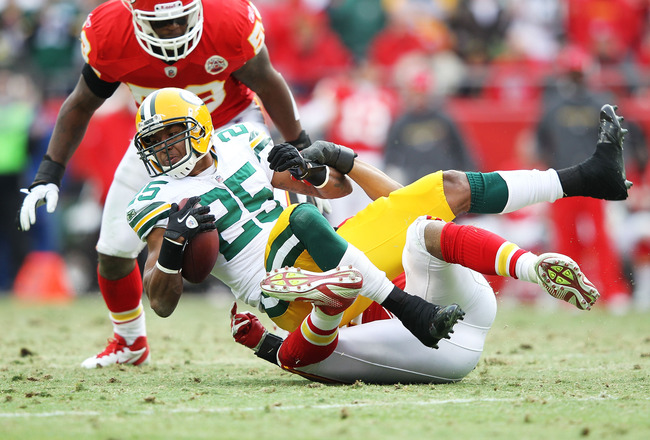 Jamie Squire/Getty Images
The Packers have had a memorable year on their way to 13-1, but that doesn't mean that they don't have flaws on their roster, and while these flaws may not be as glaring as other teams, they are certainly causes for concern.
On offense, the Packers have looked almost unstoppable, but they could certainly use some help on their offensive line so they can adequately protect their franchise quarterback. And on defense, they turn the ball over frequently but still have difficulty getting to the quarterback and allowing big plays.

Here are the top five weaknesses on the Packers' roster that they will likely need to take care of in the offseason.
5. Safety (Pending Long-Term Status for Nick Collins)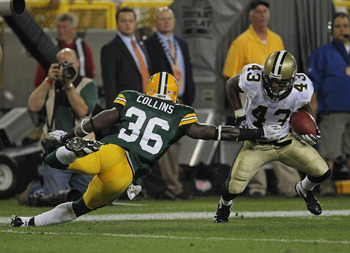 Jonathan Daniel/Getty Images
Nick Collins' neck injury against the Panthers early in the year was scary for the Packers' future on defense, and his absence could be a reason this defense has not been as good this year as they were in 2010.
One of the big issues mentioned by the Packers defense was the lack of communication during plays, something that wasn't an issue when the experienced veteran Nick Collins was on the field. But ever since Collins has been gone, young players Morgan Burnett and Charlie Peprah have been forced to take over.
They say that the safety position is like being the quarterback of the defense, and while Burnett and Peprah have been solid so far this year, they may not be fully able to compensate for the loss of Collins when it comes to his leadership and his ability to communicate on defense.
If Nick Collins is back next year, the safety position won't be an issue, but if he's gone, the Packers will have to either spend a high draft pick for his replacement or sign an experienced veteran.
4. Outside Linebacker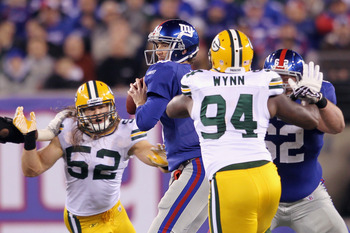 Nick Laham/Getty Images
The Packers have plenty of linebackers on their roster, and while many of them have showed potential, they still haven't been able to complement Clay Matthews, who has been getting double-teamed frequently by their opponent, making it difficult for Matthews to make the impact he was able to last year.
The Packers have some talented players in the linebacker position, but none of them have broken out and proved they can be a long-term starter. It would greatly help the Packers to bring in another big play, pass-rushing linebacker to be on the opposite side of Clay Matthews, giving the Packers a dual-threat at the position.
3. Depth at Cornerback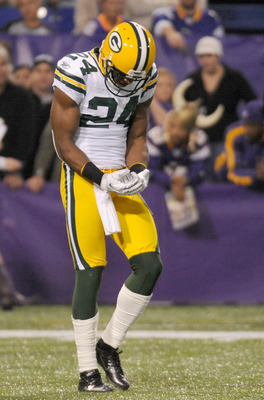 Hannah Foslien/Getty Images
The Packers have three great starting corners in Charles Woodson, Tramon Williams and Sam Shields. However, the talent level after those three drops off dramatically. Pat Lee has never lived up to his second-round pick, Jarrett Bush is predominately good on special teams, and Davon House has had little-to-no playing time.
If Woodson, Williams or Shields were to go down, the Packers can't have a lot of confidence in the backups at the position. The Packers should look into signing or drafting another solid cornerback who they would be able to use as a slot or nickel corner, and perhaps, rotate with Sam Shields.
While I like the starting talent in the backfield, I just think there's such a drop-off of talent after Sam Shields, and the Packers should look into beefing up this position a bit.
2. Depth at Offensive Line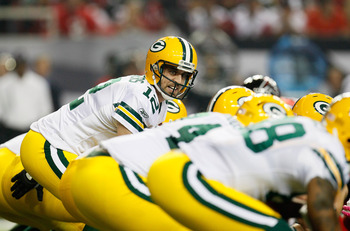 Kevin C. Cox/Getty Images
Like the cornerback position, the Packers' offensive line has very solid starters—they have their tackles of the future in Bryan Bulaga and Derek Sherrod, and they have veteran Chad Clifton to step in during the transition period.
In addition, they have possibly the best guard in football in Josh Sitton and another solid guard in T.J. Lang, along with the reliable vet Scott Wells at center.
However, in recent weeks, this offensive line has been ravaged with injuries, causing the players on the line to have to reshuffle to positions they aren't familiar with. And while Marshall Newhouse and Evan Dietrich-Smith have performed admirably as backups, the Packers have still been allowing too much pressure and too many sacks.
The Packers should work on beefing up this offensive line so that when the injury bug does hit, they have a capable player ready to take over that position, and other players won't have to reshuffle their spot on the line, causing more confusion and missed assignments.
1. Defensive End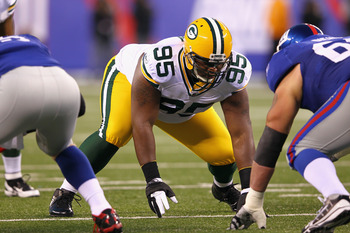 Al Bello/Getty Images
One of the biggest problems with this defense has been, in my opinion, the defensive line. Last year, the Packers were pressuring the quarterback and near the top of the league in sacks. This year, however, they're in the middle of the pack, and Clay Matthews and the defensive line just haven't been able to make the plays that they were able to last year.
I attribute much of this to the loss of Cullen Jenkins in the offseason, who may have been more valuable than many gave him credit for. Now that Jenkins is gone, his position has gone back and fourth between Mike Neal and Jarius Wynn, two young players with potential, but without the experience, or possibly even the talent, to make the same impact.
If the Packers can improve their defensive line, they will be better able to pressure the quarterback, causing the opposing quarterback to make poor decisions, or better yet, be on the turf.
Keep Reading

Green Bay Packers: Like this team?