The Premier League Clubs' Christmas Letter to Santa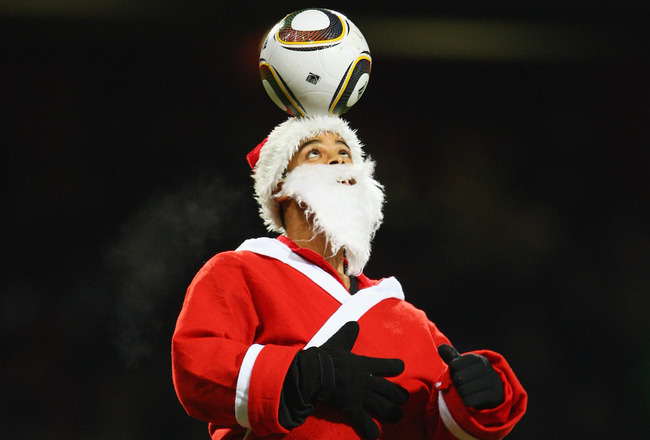 Phil Cole/Getty Images
Christmas is almost upon us and fans are settling in to enjoy a glut of football over the festive period. With a packed schedule of fixtures from now until the new year—and with the transfer window opening in January—clubs are immersed in one of the busiest periods of the season, both on and off the pitch.
So, to help them out, I've compiled a wish-list on their behalf for submission to jolly old St Nick. I'm sure every club would ask for Lionel Messi on a free transfer, but for this list I've settled on needs rather than wants.
Unless they've been naughty, of course. Santa doesn't look kindly on those who have received eight game bans for racist comments.
For Everton, a New Owner or Lottery Win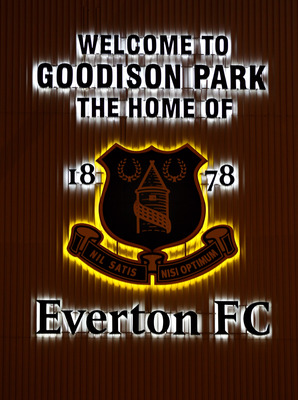 Home to Everton FC, provided they keep up the payments.
Alex Livesey/Getty Images
The Merseyside club are low on assets and are regularly crying poverty when it comes to attracting new players. Manager David Moyes has worked wonders on a shoestring budget since taking over—including several European campaigns and respectable league finishes.
The huge debts hanging over the club make it difficult to compete in the transfer market. It is a shame that the club may be forced to cash in on the players who have performed so well in order to pay the bills.
Cashing in on senior squad members such as Cahill, Jagielka, Howard, Baines and Fellaini would bring in vital funds, but to the detriment of the team's ability to compete on the pitch. The option of selling the emerging talents at the club (Rodwell, Coleman, Barkley) may also bring in large transfer fees. Their value will almost certainly skyrocket, though, should the club be able to hold on to them for another season or two.
For Manchester City, an Etiquette Lesson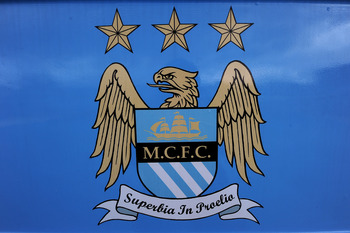 Those stars were not earned.
Jamie McDonald/Getty Images
City have been spending big since being taken over by Sheikh Mansour bin Zayed Al Nahyan—much to the envy of practically every other club on the planet.
City, the nouveau riche football club, have shot to the top of the Premier League with some top performances on the pitch, but off it the club has gone about its business in a less than classy way. The Tevez situation, the email scandal and the ongoing shenanigans of Mario Balotelli leave a lot to desired for a club striving to be taken seriously as one the big hitters of world football.
The appearance of stars above the redesigned club crest (stars are generally added to represent championship or tournament wins) is perhaps the most obvious example of the phrase "money doesn't buy class."
For Blackburn Rovers, a Clue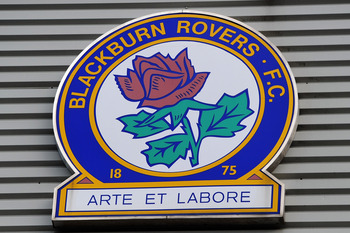 Mike Hewitt/Getty Images
Because it is obvious they haven't got one.
Steve Kean hasn't won over many fans as the Rovers manager. While supporters at clubs across the world often call for their manager to be sacked, Kean has been subjected to abuse far and beyond the norm.
Venky's, too, has been heavily criticised for the apparent lack of ability when it comes to running a top-flight football club.
The mistakes at the club have been glaringly obvious to outsiders, however. The much publicised and unrealistic transfer targets and Kean's unnecessary revelation that defender Scott Dann had suffered a ruptured testicle (there was no need to reveal the true extent of the injury, groin strain would have sufficed) have demonstrated a sense of naivety.
For Arsenal, a New Coat for Arsene Wenger
Alex Livesey/Getty Images
Seriously, his current one looks like a sleeping bag.
Keep Reading