Royal Rumble 2012: The Road to WrestleMania 28 Begins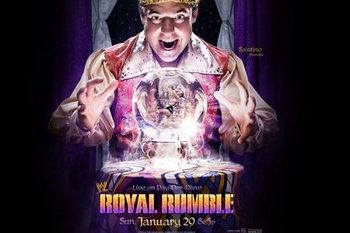 The Royal Rumble is special in many ways. It's the first pay-per-view of the year. It features a one-of-a-kind rumble-style battle royal. Most importantly, it is the first step on the Road to WrestleMania.
With the last PPV of 2011, Tables, Ladders, and Chairs, now behind us, it's time to take a look at what feuds have ended, what rivalries have intensified, and what the WWE fans should expect to see at this year's Royal Rumble.
WWE Tag Team Championship Match: Air Boom vs Epico and Primo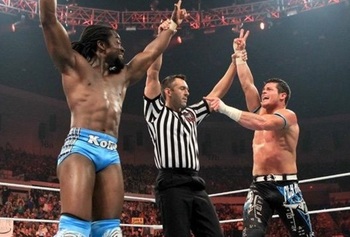 The tag team division has been in somewhat of a lag in recent months.
Air Boom has had a lack of competition, but the emergence of Primo and Epico, managed by the stunning Rosa Mendez, has created a legitimate challenge for the champions.
Air Boom defended their titles successfully at TLC, but will have to do so again as Primo and Epico look to avenge that loss and prove that they are good enough to wear the gold.
United States Championship Match: Zack Ryder vs Dolph Ziggler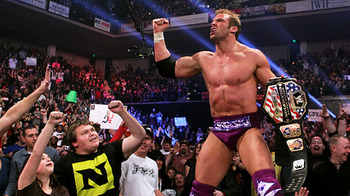 After weeks of ducking and dodging, Dolph Ziggler was finally forced to defend his title against Zack Ryder. The Internet icon made the most of his opportunity as he defeated Dolph Ziggler for the title.
This feud is far from over. While Dolph may be looking to move up the ranks in the WWE, there is unfinished business, and these two should have another great match at this year's Royal Rumble.
World Heavyweight Championship Match: Daniel Bryan vs the Big Show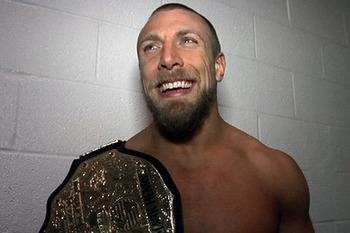 Daniel Bryan cashed in his Money in the Bank briefcase on the Big Show at TLC.
Bryan had his shining moment in front of a wild Philly crowd on Raw this past Monday, but now he's the champ and he will have a bulls eye on his back.
The Big Show should be the first in line for a rematch for the world title.
Kane Resurrected: Kane vs John Cena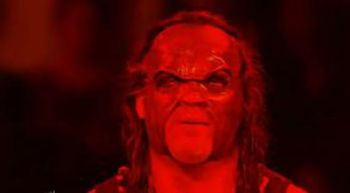 Kane made his return at last week's three-hour Slammy Awards special. In an unexpected move, instead of attacking Mark Henry, the man who injured him and put him out for months, he turned his attention to John Cena, delivering a vicious chokeslam.
This past week, John Cena called him out, and despite Mark Henry's presence at ringside, Kane still bypassed the "World's Strongest Man" for John Cena again, this time putting him down and, in symbolic fashion, tearing the "Rise Above Hate" shirt from Cena's body.
These two are definitely on a collision course for Royal Rumble, and with The Rock waiting in the WrestleMania horizon, Cena has a huge obstacle now standing in his way.
Grudge Match: Randy Orton vs Wade Barrett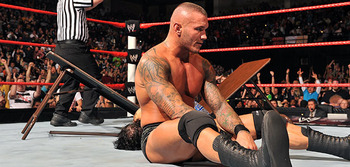 In another WOW moment, Randy Orton RKO'd Barrett from mid-air, through a table at TLC.
Instead of ending what has become a very heated rivalry over the last few months, Barrett fought Orton in a rematch on Raw this past Monday.
After a disqualification, Barrett attacked Orton and put him through a table for some retribution.
This battle is far from over, and should culminate in a feud-ending, special stipulation match at this year's Royal Rumble.
Intercontinental Championship Match: Cody Rhodes vs Booker T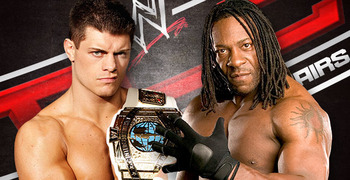 Cody Rhodes attacked Booker T on two separate occasions throughout the night prior to their match at TLC, giving Cody Rhodes an unfair advantage in the match.
Booker T was happy in his new career and wasn't looking to return to the ring, but he won't go out like he did at TLC.
A Booker T vs. Cody Rhodes rematch at the Royal Rumble should be expected.
WWE Heavyweight Championship Match: CM Punk vs the Miz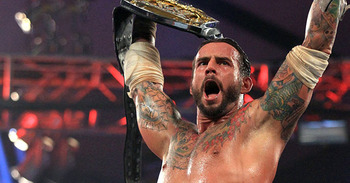 The triple-threat TLC match for the WWE Title has most likely put an end to the CM Punk vs Alberto Del Rio feud for the conceivable future.
However, in the match, a new challenge has emerged for CM Punk: former WWE Champion, The Miz.
He hasn't been in the title picture since losing it to John Cena at Extreme Rules in May of this year. Miz has taken out R Truth and John Morrison in recent weeks and his sights are set on a one-on-one match for the title.
Royal Rumble Match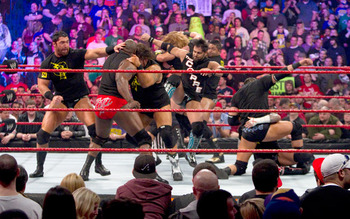 What would the Royal Rumble PPV be without the one-of-a-kind Royal Rumble match. The winner gets a one-way ticket to the main event at WrestleMania.
Last year, the WWE had 40 participants for the largest rumble in WWE history. It hasn't been announced if they'll be doing that again this year, but I don't see any reason why they wouldn't. 40 superstars, 1 goal, last man left wins a shot at the title of his choosing at WrestleMania.
Anybody can can win this at any time. Also, the WWE likes to have a few surprise entrants in this match. There is one man who is being highly anticipated and that man is...
Break the Walls Down!!!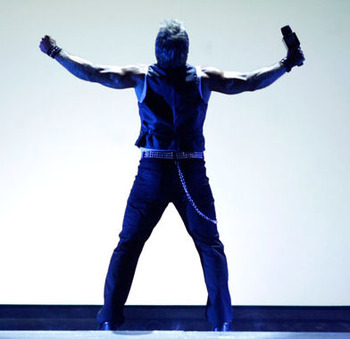 Chris Jericho! It is highly expected that when the mysterious "It Begins" video is revealed on January 2nd, Y2J himself will have made his return. He'll make a great addition to what should already be a fantastic Royal Rumble event. The WWE seems to be starting off the 2012 year, on a really high note.
Keep Reading