Benson Henderson and 10 Fighters You Should Never Bet Against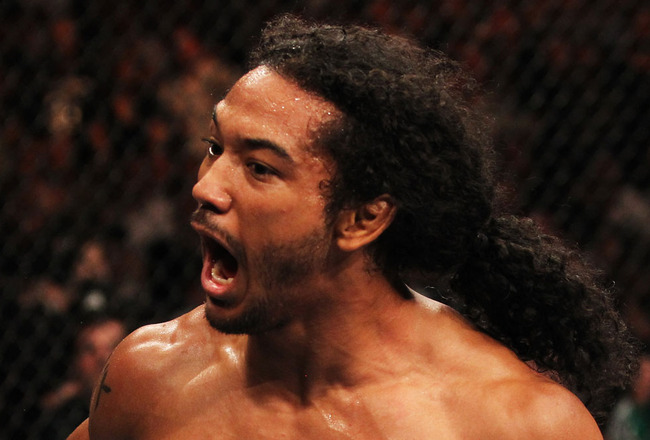 At some point throughout our lives, we've all pondered upon the thought of hitting the jackpot or winning the lottery.
Some of us like to gamble while others simply enjoy examining the betting odds.
Taking the chance of gambling on the sport of mixed martial arts doesn't require a lot of skill, just some common sense.
By taking a look at their previous fights and current track record, it's not hard to determine which fighters are worthy of betting on and which ones aren't.
However, there is an elite category of fighters that you would be committing a crime against if you were to put your money up against them.
The following slides display 10 fighters you should never bet against.
10. Joseph Benavidez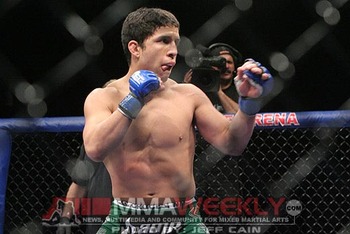 Throwing some cold, hard cash down against bantamweight Joseph Benavidez wouldn't be a stretch by any means.
However, Benavidez is no longer a 135-pound fighter, as he's announced he'll be taking part in the newly-added flyweight division.
It's very likely Benavidez could rule the show for the flyweights, and he's certainly someone you'll want to keep from rolling the dice against.
9. Jake Ellenberger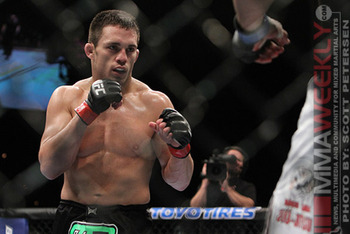 Jake Ellenberger? Who? What?
Not only is Ellenberger a man you'll want to keep your money in your pocket for, but he's one of the most overlooked fighters in MMA today.
If you can look past a controversial split-decision loss to Carlos Condit in 2009, you'll see a fighter who's won nine consecutive fights.
Not to mention he's arguably the hardest hitter in the UFC.
8. Gilbert Melendez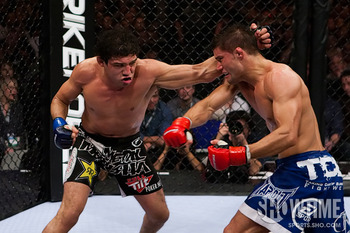 It doesn't matter that Gilbert Melendez represents the organization of Strikeforce, as he remains a top product of the lightweight division.
Melendez shocked many in attendance, as he displayed the ability to stand and strike with his opponent when he went up against Jorge Masvidal.
It's likely we'll see Melendez make the transition to the UFC in the next year or so, and he's someone you won't want to even think bout betting against.
7. Benson Henderson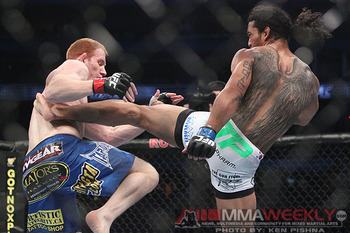 You might want to stay away from Benson Henderson as well, as he's quickly making it known that he's better than most fans originally thought.
In a dominating, overpowering performance against Clay Guida at UFC on FOX II, Henderson proved he's the real deal.
Henderson could very well be the man to dethrone current champion Frankie Edgar.
6. Frankie Edgar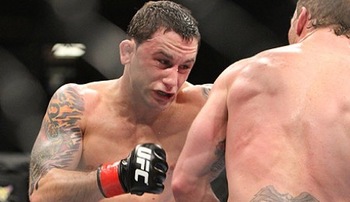 The average fan says Frankie Edgar is beatable, but his heart says differently.
There's no denying that Edgar could certainly polish up his striking defense, but his drive and motivation have come to override his weakness.
Even in the slimmest possibilities, Edgar has managed to overcome the odds and always comes out on top.
5. Dominick Cruz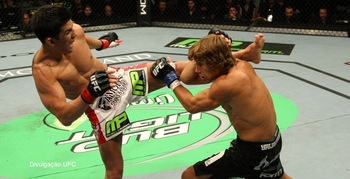 In the bantamweight division, the one man you never want to throw down money against is current champion Dominick Cruz.
Cruz has lost just one fight in his MMA career, which consisted of a first-round submission that many fans can look past despite it being against Urijah Faber.
Besides that, Cruz has been nearly unstoppable, using his speed and boxing skills to outweigh his opponents.
4. Jose Aldo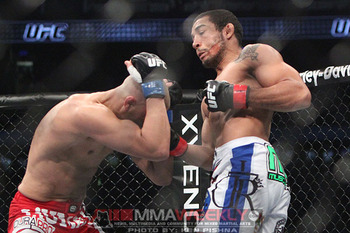 Very similar to Cruz, Jose Aldo had weeded out the featherweight division, having only lost one fight in his MMA career.
Aldo currently represents the 145-pound weight division and hasn't fallen to the hands of defeat for six years.
Aldo will square off with Chad Mendes at UFC 142 in 2012, but it's still not a matchup you want to bet against.
3. Georges St-Pierre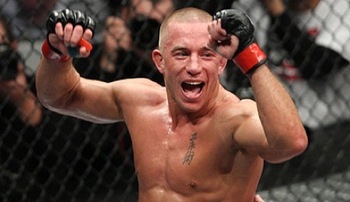 Is betting against Georges St-Pierre even a question?
It shouldn't be, as despite frequent injuries as of late, St-Pierre remains one of the most dominating welterweights in the history of MMA.
St-Pierre has won nine consecutive fights, including six straight title defenses.
Don't even think about it.
2. Jon Jones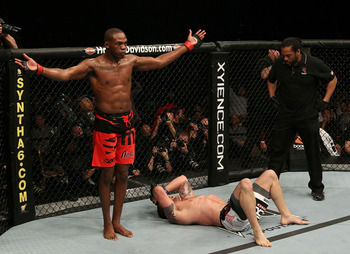 A few months ago it would have been realistic to place a bet against Jon "Bones" Jones, as he had plenty of work to prove himself as a legitimate champion in the 205-pound weight class.
However, Jones has since defeated Quinton "Rampage" Jackson and Lyoto Machida, making it down right frowned upon to even consider betting against him.
Hide your kids, hide your wives and definitely hide your money.
1. Anderson Silva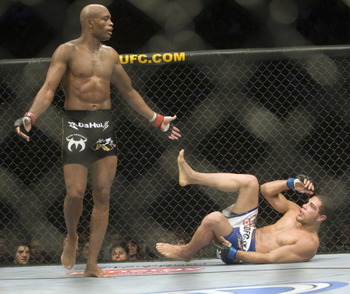 If you decided to gamble against Anderson Silva at UFC 117, well, you got close, but no cigar.
I'd like to refer to it as horseshoes and hand grenades.
Let's get to the point: Don't ever bet against Silva, as he's never lost a fight since joining forces with the UFC.
His record and talents speak volumes and should be enough for you to know never to bet against Silva.
For additional information, follow Garrett Derr on Twitter.
Keep Reading