Hey, I'm Talking to Yu: Is It Worth $51 Million to Speak to Someone?
December 20, 2011
Kevork Djansezian/Getty Images
The Texas Rangers have won the bidding war for permission to negotiate the rights of Japanese phenom starting pitcher, Yu Darvish.
The Rangers have spent a whopping $51.7 million to just talk to Darvish about a potential contract with their ballclub.
If the Rangers and Darvish do come to some agreement for a contract, the contract could be suspected to be around $15-17 million per season.
Is all of this money worth it to speak to one player without any guarantees of this player living up to the contracts expectations?
Yu Darvish has compiled a great track record as a starting pitcher for the Nippon Ham Fighters, but that necessary does not translate to being a super-star in American baseball.
In the past few years, the MLB has seen Japanese-born players bring their highly touted skills to the United States.
While some have blossomed, there have been numerous players whose performances have fluctuated and they have not lived up to their contracts.  
Ichiro Suzuki and Hideki Matsui are the most recognized Japanese-born players who are still currently playing. Both have been able to avoid scrutiny and to live up to their expectations.
However, in life, there are not always guarantees and not everything is a sure thing.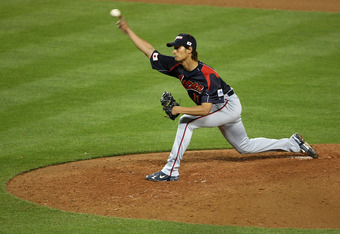 Stephen Dunn/Getty Images
When Daisuke Matsuzaka signed with the Boston Red Sox, he was followed by a large following of Japanese media and the Dice-K craze was the next big thing.
He was the toast of the city.
Despite some flashes of greatness, Dice-K eventually left a sour taste in everybody's mouth.
The Red Sox paid a hefty price for Matsuzaka spending around $90 million on him, with $40 million spent just to speak with him.
In his five seasons with the Red Sox, Dice-K managed only to pitch over 200 innings just once and he recorded only 49 victories.
As an organization, I wouldn't be weary of spending millions to sign a player, but I would be hesitant to spend millions of dollars to just speak to the player.
It's absolutely not worth it to spend this much to talk to a someone even if this player is the next Sandy Koufax.
It might appear to look great for the headlines or to showcase for your fan-base you are willing to spend an absurd amount of money to enjoy the company of another human being, but finding a solution to a problem might have come at a cheaper price.
If the Rangers were just looking to talk to sit down and talk to somebody to make their time pass, I could have happily requested myself at a reasonable price of a quarter million dollars.