WWE TLC 2011: CM Punk Officially Biggest Star in WWE After John Cena No-Show
December 20, 2011
You may not have realized it watching the TLC pay-per-view on Sunday night, but a major statement was made by the WWE creative team.
Goodbye John Cena, this is now CM Punk's world.
Punk was the main event and dominated Alberto Del Rio and The Miz like usual. Afterwards, he went on Twitter to announce that the future of the sport has arrived: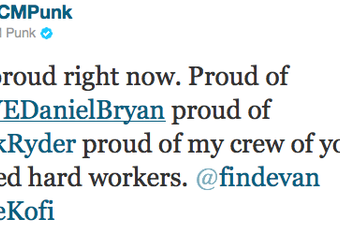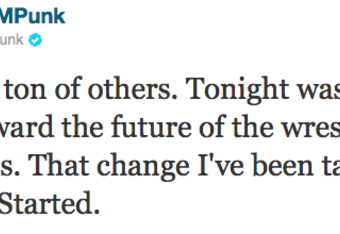 With Zack Ryder and Daniel Bryan winning gold, this is the biggest sign yet of the new generation of great WWE stars. Cena wasn't involved in Sunday night's festivities whatsoever, and I think it's because the creative team is out of ideas. He has been one of the biggest stars in the sport for the last five-plus years, and fans have reached a point where they are ready for something new.
Nothing short of turning heel will save Cena from a steady decline where he will officially be phased out of everything that matters in the WWE.
Punk is the new mega star. He has an evolving persona that changes just as you get comfortable with the old one. His recent "Best in the World" character is one of his greatest characters yet. He is very well spoken and clear on the microphone (a must for this line of work), can close a PPV event and has one of the biggest fanbases in the WWE.
Oh, and he is an incredible wrestler in every facet of the sport.
There is nothing to hate about this guy, and I hope WWE fans get used to it. This is the face of WWE.
Cena can go back to making his rap CDs and crappy movies while fading to black in the new age of the WWE.