Boston Red Sox: Why They Will Have the Largest Salary in Team History in 2012
December 19, 2011
Elsa/Getty Images
When writers and fans alike refer to the Boston Red Sox front office as "penny pinchers" or "dumpster divers" I can't help but tilt my head sideways. And I admit that I can't help but chuckle when fans call in to local Boston sports radio complaining that John Henry spends too much on his English soccer team, Liverpool FC. Those fans must have been under a rock when the front office committed over $20 million a year in salary to Adrian Gonzalez and Carl Crawford.
This offseason the team is unlikely to make another huge splash in free agency. But by offering arbitration to designated hitter David Ortiz, the Red Sox knew it meant that they'd have to pay him at least $14 million next year if he accepted. And while the team still has time to dump salary, they have made no indication that they will be trading Jacoby Ellsbury, Alfredo Aceves, Daniel Bard, Jarrod Saltalamacchia, Mike Avilies or Franklin Morales. All of those players are also eligible for arbitration and due to make a raise in 2012.
The Boston Red Sox currently have $136,400,119 committed to 16 players for the 2012 season. You can add approximately $15 million to that figure to cover David Ortiz' salary. On top of that, you can add approximately $7.9 million for Jacoby Ellsbury, $1.7 million for Alfredo Aceves, $1.6 million for Daniel Bard, $1.6 million for Jarrod Saltalamacchia, $1.5 million for Mike Aviles and $1 million for Franklin Morales.
That brings the team's salary to $166,700,119 with 17 roster spots left to fill. Even if those 17 players make the league minimum of $480,000 it would give the Boston Red Sox a team salary of $174,860,119. That alone surpasses the team's previous record of $168,109,833 in 2010. Factor in the team's contribution to player benefits and performance bonuses and the team is guaranteed to be above the luxury tax threshold of $178 million.
And here's the kicker: The Boston Red Sox are not done shopping. According to general managers throughout the league, general manager Ben Cherington is still very active. As of this week, he's been in touch with the agents for Roy Oswalt, Ryan Madson and Joe Saunders. There's an immediate need to add at least one starting pitcher and there is still room for improvement to the team's bullpen.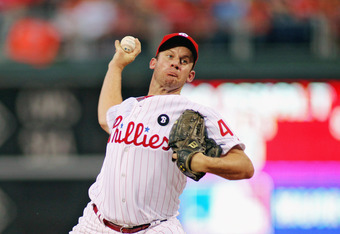 Len Redkoles/Getty Images
So what does this mean for the team and its fans going forward? For starters, the Boston Red Sox are unlikely to sign center fielder Jacoby Ellsbury to a contract extension this off-season. They simply do not have the financial flexibility to do so at this time. That's an item that will likely be tabled for next year at the earliest. It also means that Ben Cherington was likely being genuine when he stated that this offseason will be more about "fixing what's under the hood than buying a new car." Any fans still waiting for him to sign an expensive free agent may as well give up on the idea now.
For fans of the team who have often wondered how the team would compete with the New York Yankees if they had a similarly bloated salary, that scenario is no longer hypothetical. This is the closest the team's salaries will be since George Steinbrenner increased the Yankees' salary by $50 million in 2003. Under the new collective bargaining agreement, penalties for being over the luxury tax threshold will become more strict moving forward. By 2014, there's a good chance the Yankees salary will be under $200 million.
For fans on both sides of the rivalry this may present somewhat of an identity crisis. No longer will Red Sox fans be able to hide behind the underdog label when their team fails to beat the Yankees. And Yankees fans can no longer expect their team to sign expensive free agents every offseason. Although, that's really been the case since 2011 when Cliff Lee spurned the Yankees for Philadelphia.
This may not be a painless transition for fans of both teams, but in the end it's really what's best for baseball. Most fans don't want to follow a sport when they can correctly predict the World Series teams in March.