Strikeforce Melendez vs. Masvidal: What's Next for the Winners
Valerie Macon/Getty Images
After some speculation that Strikeforce lightweight champion Gilbert Melendez may have been moving over to the UFC, the top-five ranked fighter stayed in the organization and took on a tough challenger in Jorge Masvidal.
Melendez emerged victorious and solidified his spot as a top 155-pound fighter.
In the co-main event, Cristiane "Cyborg" Santos made a return to the cage after 15 months to take on Hiroko Yamanaka. It might not have been worth the wait, as Santos walked right through her opponent in 17 seconds.
Other fighters on the main card included Gegard Mousasi, K.J. Noons and Ovince St. Preux.
This is what's next for the winners.
Winner: K.J. Noons Defeated Billy Evangelista Via Unanimous Decision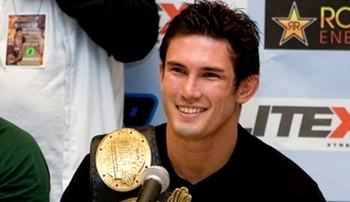 Former Strikeforce lightweight champion K.J. Noons rebounded in exciting fashion versus Billy Evangelista in the main-card opener.
It was a tough fight all-around, but Noons was able to mix up his game and get takedowns to secure the rounds and win the decision.
For Noons, a fight versus Caros Fodor would be an exciting matchup and one that promises to not go the distance.
Winner: Gegard Mousasi Defeated Ovince St. Preux Via Unanimous Decision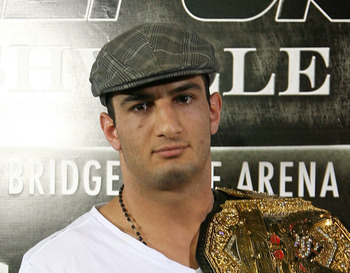 Valerie Macon/Getty Images
Former Strikeforce light heavyweight champion Gegard Mousasi is one of the last notable names in the organization's 205-pound division, and his unanimous decision victory over Ovince St. Preux sets him up for a possible shot at the belt after Dan Henderson vacated the title earlier this year.
A fight with former champion Rafael "Feijao" Cavalcante will probably happen early next year, with the winner facing the winner of Muhammed "King Mo" Lawal and Lorenz Larkin.
Winner: Cristiane Santos Defeated Hiroko Yamanaka Via Knockout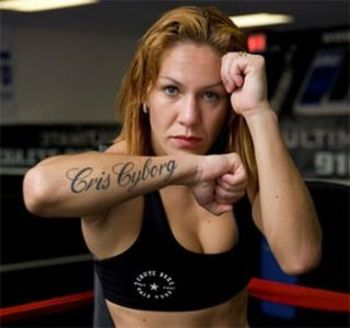 After another dominant victory to defend her Strikeforce women's featherweight championship belt against Hiroko Yamanaka, Cristiane "Cyborg" Santos will be searching long and hard for another legit opponent if the move down to 135 pounds doesn't happen.
A possible fight with Ronda Rousey is what many fans are calling for, and Santos even had her own opinion on her as an opponent, saying "she talks too much" in the post-fight interview.
If not Rousey, don't expect to see any legitimate challengers in the cage with the most dominant female fighter.
Winner: Melendez Defeated Masvidal Via Unanimous Decision (50–45, 50–45, 49–46)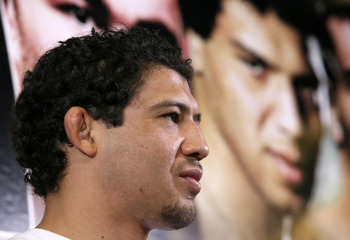 Valerie Macon/Getty Images
Gilbert Melendez successfully defend his lightweight title over five rounds to beat Jorge Masvidal, but it leaves the him without many opponents moving forward unless he makes the move to the UFC.
A fight versus the winner of Benson Henderson and UFC lightweight champion Frankie Edgar should be next for him, but if he is to stay in Strikeforce, a fight versus K.J. Noons, who beat Billy Evangelista on the undercard, will probably end up happening.
Keep Reading