JaVale McGee: Wizards Star Incites Intrigue with Mystery of Diaper Breath
December 16, 2011
Noel Vasquez/Getty Images
JaVale McGee has me wild with curiosity. It has nothing to do with whether he is a future NBA All-Star and everything to do with a bad case of halitosis taking over the D.C. area. 
Every NBA player loathes media interviews. They are mundane and routine, and when they aren't, it means that something has gone wrong. 
In the latest case of player meets media, JaVale McGee has relayed to the world that somebody has a potty mouth. No, they are not throwing expletive-laden barbs out at the young player, they are throwing some bad breath his way. 
Dan Steinberg of the Washington Post first noticed the issue being thrown out into the Twitterverse by McGee. 
As noted, McGee encountered the person we will now lovingly refer to as Diaper Breath. Here is the tweet that has set off the mystery for the ages.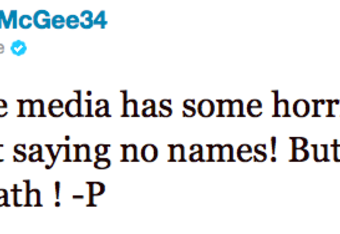 On Thursday, McGee ran back into the reporter whose breath wreaks of poopoo. Here is the tweet that set off a wave of interest once again.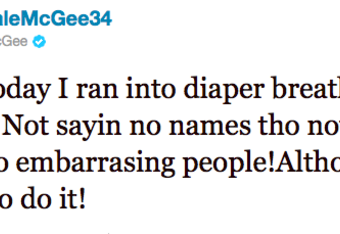 Here is the tweet that gives us some clue as to who it may be.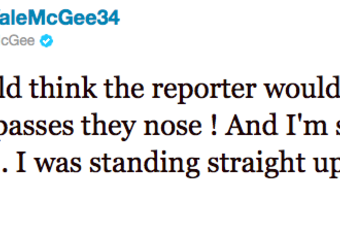 It seems that the reporter is a human that is shorter than 7'0" tall. Now, if I can just get my hands on a sketch artist, we would have our man, or woman. 
Alas, McGee is a bigger man than I am, and that would be literally as well. This tweet should scare just about every beat writer and sports journalist in the Washington D.C. area.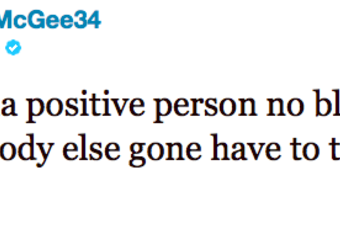 With the fact that this writer with bad breath has to be keyed into McGee's Twitter feed, there may be a major surge in the purchase of Scope in the next few days. 
You may also want to take any call that you receive from JaVale McGee. He comes bearing much-needed information.