Chris Pronger's Season Over: 8 Trade Targets to Replace Him in Philadelphia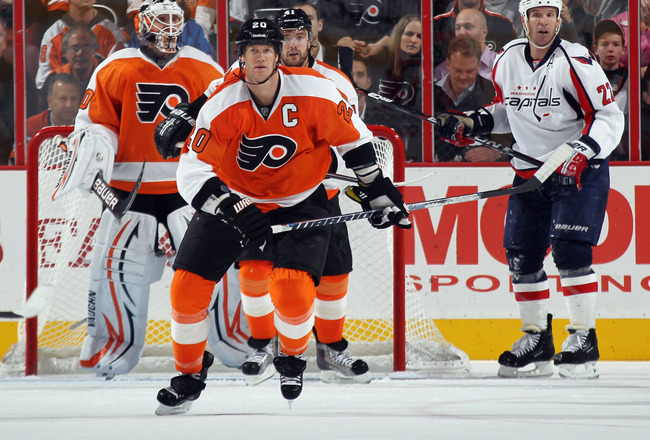 Bruce Bennett/Getty Images
With news on Thursday evening that the Flyers are losing their captain, Chris Pronger, for the rest of the year, certainly an aggressive general manager like Paul Holmgren won't wait long to remedy the situation if he can.
Pronger is 37 and has a salary cap hit of $4,921,429 this year (and into the future). With Pronger already on LTIR, the Flyers will have some limited cap space to work with if they choose to make a deal to replace him.
Because of their position relative to the cap now and into next season, the Flyers' options aren't overwhelming, but they certainly shouldn't have to finish the regular season without doing something to compensate for losing a future Hall of Famer.
What follows are four defensemen that could be had for the right price who not only fit the needs of the Flyers, but are also affordable within their limited budget.
Francois Beauchemin, Anaheim Ducks
Jeff Gross/Getty Images
Age: 31
Cap Hit: $3.8M
Beauchemin is a solid veteran on a team going nowhere but down the drain. He's an unrestricted free agent in July, making him a solid rental option for the Flyers if they're looking for more of a band-aid than a permanent fix. He already has 11 points in 30 games this year, putting him on pace to easily surpass the 17 points he posted between Toronto and Anaheim last year.
Tim Gleason, Carolina Hurricanes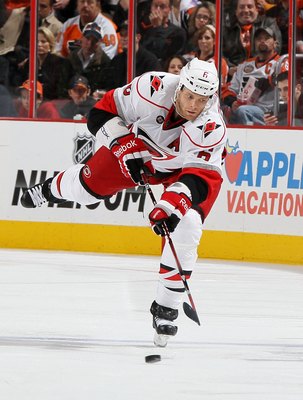 Jim McIsaac/Getty Images
Age: 28
Cap Hit: $2.750M
Gleason is going to be a very popular name in trade rumors in the coming weeks. He's young and plays an efficient game for a 'Canes team that's already out of the playoff picture in the East. Because of his age and cap number, and the fact that certainly more than one team would have interest in him, Gleason might become more expensive than his game might merit.
Willie Mitchell, LA Kings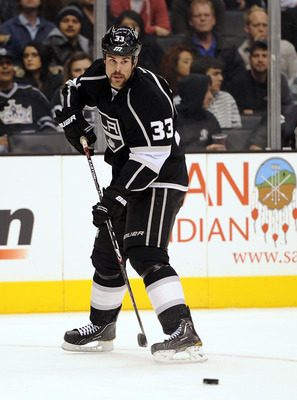 Harry How/Getty Images
Age: 34
Cap Hit: $3.500M
If the Kings continue to slide the wrong direction, Mitchell might become an attractive trade piece. He's unrestricted after the season and would be a smart add for the Flyers. His production has dropped off in recent years as health has been an issue (a red flag for Philadelphia), but that might make him a player that's more easily added at some point.
Johnny Oduya, Winnipeg Jets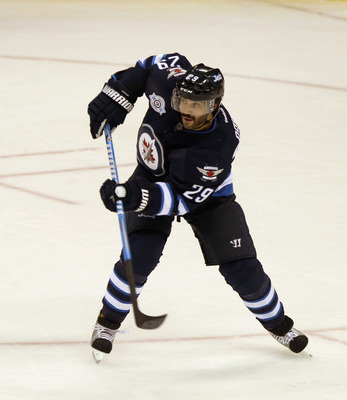 Bruce Bennett/Getty Images
Age: 30
Cap Hit: $3.5M
Oduya is a fairly responsible defenseman who would be a solid fit in the Flyers' scheme. He might not possess the same offensive game that the Flyers will miss with Pronger gone, but he would be a solid rental. Oduya is unrestricted at the end of this year.
Sheldon Souray, Dallas Stars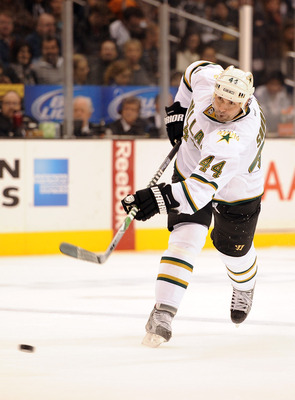 Harry How/Getty Images
Age: 35
Cap Hit: $1.65M
Souray has been a pleasant surprise in Dallas this year after being in exile for the last couple seasons. On a cheap one-year deal with the Stars, Souray already has 13 points in 29 games and would provide the Flyers with a power-play point man in Pronger's absence. Souray is producing this year, he's inexpensive and has a relatively small cap hit.
Bryan Allen, Carolina Hurricanes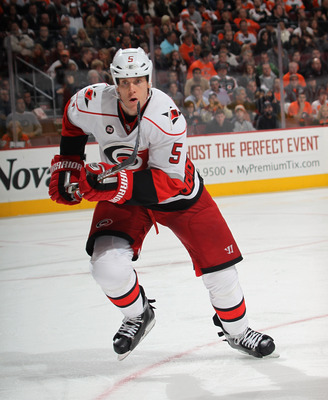 Bruce Bennett/Getty Images
Age: 31
Cap Hit: $2.900M
Allen is a big defenseman (6'5" and 220-plus pounds) who could be a physical player for the Flyers' back end. He wouldn't necessarily replace Pronger on the PP, but he would only be on the books for the rest of this season and might not cost the Flyers much with the 'Canes falling apart.
Cory Sarich, Calgary Flames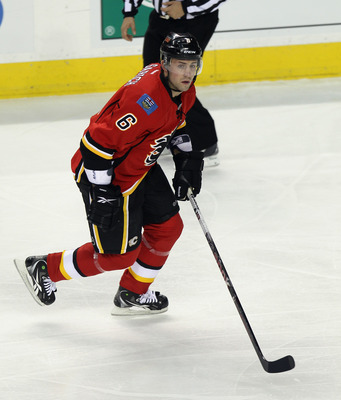 Bruce Bennett/Getty Images
Age: 33
Cap Hit: $3.600M
Sarich "didn't" ask to be traded out of Calgary, but it's clear that he isn't happy and could be part of the coming fire sale (pun intended). Sarich has playoff experience and is an unrestricted free agent in July, making him another potential rental situation for Paul Holmgren.
Erik Johnson, Colorado Avalanche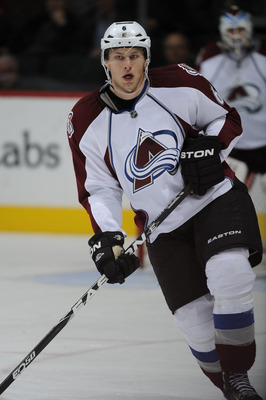 Dale MacMillan/Getty Images
Age: 23
Cap Hit: $2.600M
The former No. 1 overall pick will be a restricted free agent this summer, and he hasn't lived up to the hype in St. Louis or Colorado. With a big summer coming in Denver (most of their roster will become free agents), moving one of those free agents-to-be for other assets might interest Avs management.
Johnson is a big kid who has put up 10 assists to date. His restricted status, along with Matt Carle's, might be a couple pieces the Flyers could use to add picks or assets this summer as well.
Keep Reading

Philadelphia Flyers: Like this team?